Mobile wallet is gaining tremendous popularity as it allows consumers to make payments right from their smartphone across the board, including paying for things like daily groceries and taxi rides. In the latest 'GroupM Mobile Wallet' study, a total of 603 Hong Kong residents aged 18-54 who used a smartphone in the past 12 months were invited to complete an online survey in March 2018. In comparison with the same study released in 2017, trends of mobile wallet consumption are gauged across the two years.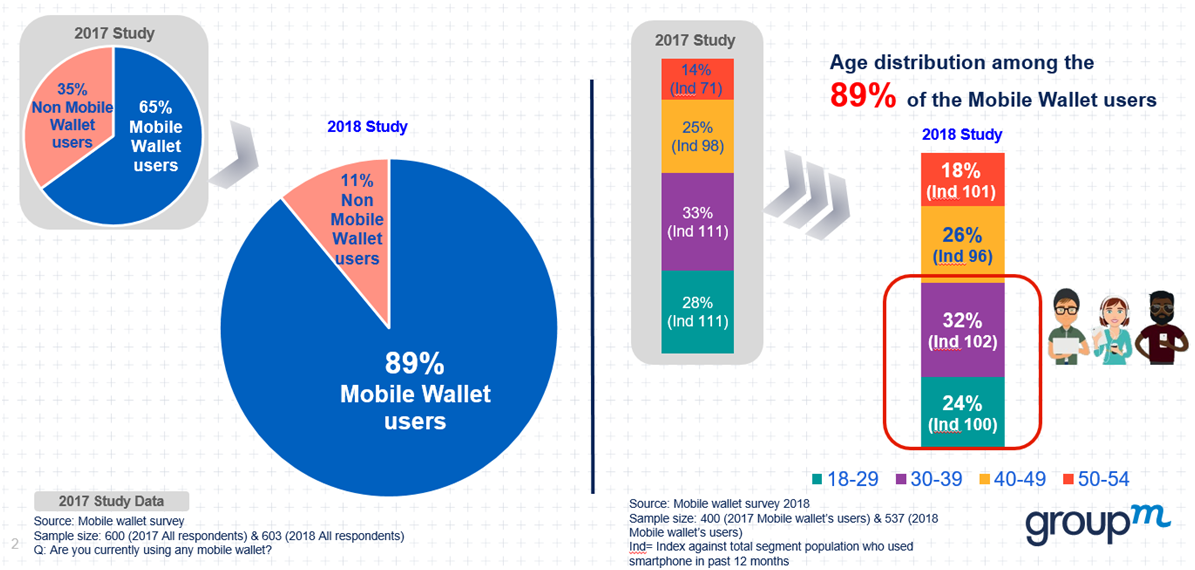 Notably, the study found that:
More Hong Kong people are embracing mobile wallet as there is a 30% increase of mobile wallet users from 2.46 million to 3.20 million this year (i.e. 89% of smartphone users aged 18-54), coming from different age segments proportionally.
However, there are around 403,000 non-mobile wallet users in Hong Kong, (i.e. 11% of smartphone users aged 18-54), slightly skewed toward female consumers.
The frequency of using a mobile wallet has also increased overall as more than 90% of consumers are active users and more than half use their mobile wallet every week.
The majority of consumers use mobile wallets in supermarkets and convenience stores, and more than half are adopting it in restaurants and personal care chain stores. Moreover, wet markets are a new avenue that is expected to grow this year.
The average monthly spending on mobile wallets is close to HK$600 per user.
The competitive landscape of wallet player usage has drastically changed in Hong Kong. WeChatPay (52%), Alipay (52%) and OlePay (49%) are now the leading players and their market share has surged tremendously compared to last year.
Regarding the banks used on the wallets, HSBC (48%) is dominant, followed by Hang Seng Bank (36%). BOC is closing the gap with a huge gain to 31% this year.
The intention of using mobile wallets continues to stay strong and positive, more than 70% of users express that they are likely to use mobile wallets more often in the coming 6 months. The motivation is much stronger than last year.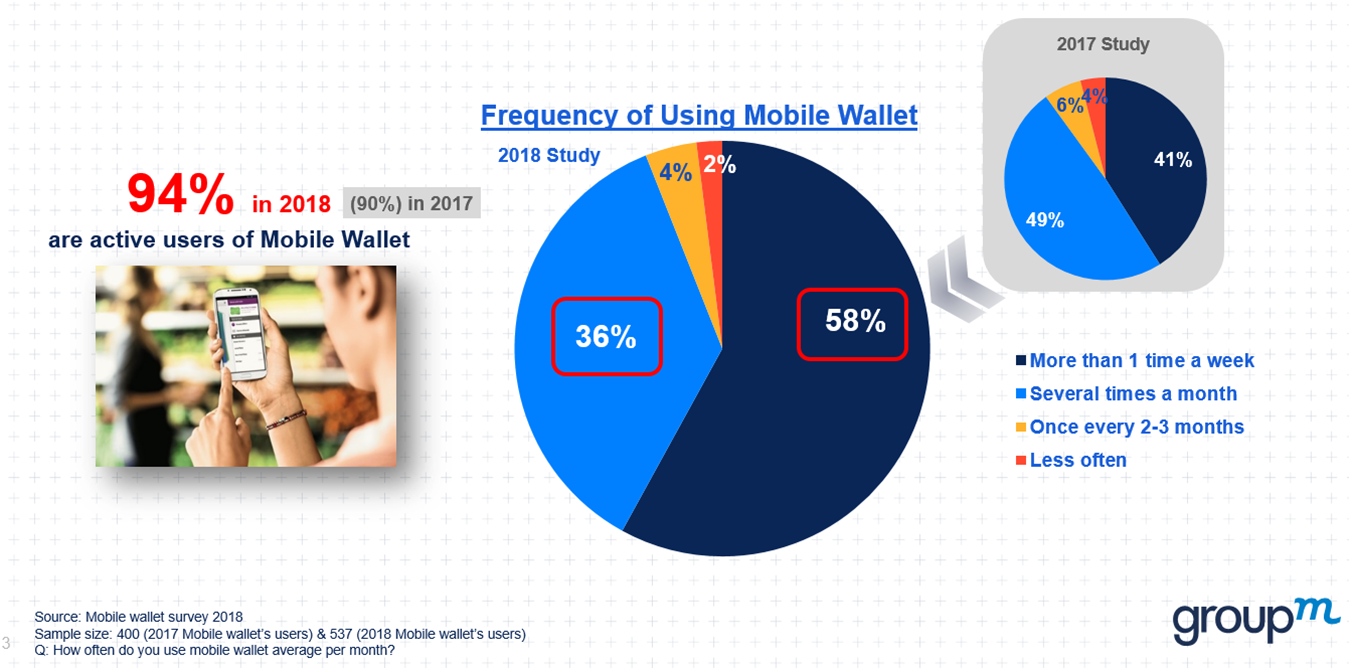 Given the high penetration of the Octopus card and credit cards in Hong Kong, the growth of mobile wallets was relatively stagnant in previous years but has picked up the pace from 2017 onwards. The battleground has become more intense with Chinese players AliPay and WeChat Pay aggressively stepping up their efforts.
Apart from promotion incentives, mobile wallet players also think out of the box for different features and occasions where payment can be done via mobile. Besides wet markets, the most popular temple in Hong Kong - Wong Tai Sin - has also embraced mobile payment with AliPay where believers and followers can just donate to the temple by scanning a QR code.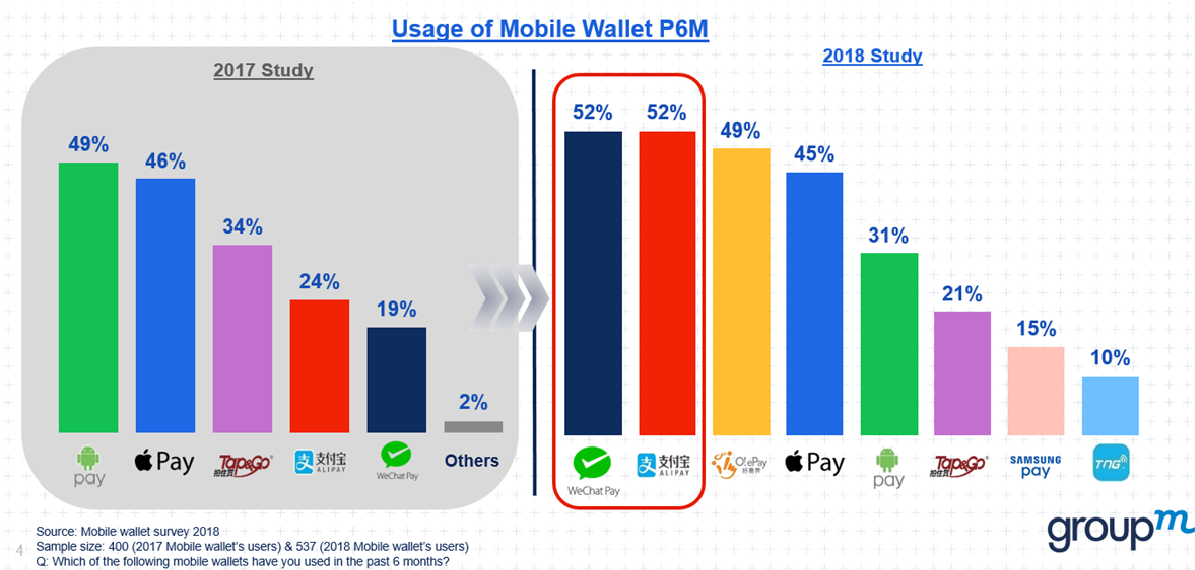 Melanie Lo, CEO at GroupM Hong Kong commented, "we observe more non-users are appealed to the ease of using mobile wallets at the retail points nowadays, we believe more laggers will soon join the platforms when they gain more reassurance along the way." She further added, "mobile wallets are likely to be the future of money. Mobile transactions are becoming more seamless and coverage is much more broadened, all we need to bring when going out perhaps it's just our mobile phones one day."