A number of small players have entered the local supermarket scene in Hong Kong, such as chain snack stores 759 and Prizemart, riding on demand for imported food products from Japan and South Korea.
Last January, Milan Station decided to launch retail concept store Mag Store which operates on a different business model compared to chain snack stores.
Mag Store represents the company's diversification into retailing food, cosmetics and other lifestyle products targeting young people in their twenties and above.
It opened the first Mag Store in Tsuen Wan, followed by stores in Causeway Bay and Tsim Sha Tsui.  In mid-June, a Yau Ma Tei Mag Store will be opening its doors for business.
The brand also has aggressive plans for the China market.
The idea was to open stores spanning 2,000 to 3,000 square feet in medium-sized shopping malls typically taking up around 10,000 square feet in mainland China.
In partnership with a local company, Milan Station opened its first store in the mainland after Chinese New Year, choosing Guangzhou as its first location.
This May, the brand plans to open a store in a Shanghai shopping mall with another business partner, while a Shenzhen store is also in the pipeline as part of a joint venture with another company.
The brand is also in talks with New World Department Store China to set up Mag Stores in three of its department stores in the mainland this year, including stores in Shanghai and Wuhan.
Milan Station aims to have over 100 stores in Hong Kong and mainland China over the next five years.  Wholly owned and operated stores will be considered by the brand in the future.
In contrast to the luxury fashion accessories business run by Milan Station, Mag Store is positioned in between premium and value for money categories.
"Milan Station has been traveling down the luxury route and Mag Store operates on an entirely different business model.  In a sense, Milan Station is about maintaining our current business whereas Mag Store is about pushing for aggressive growth," Andy Choi, CEO at Milan Station, said.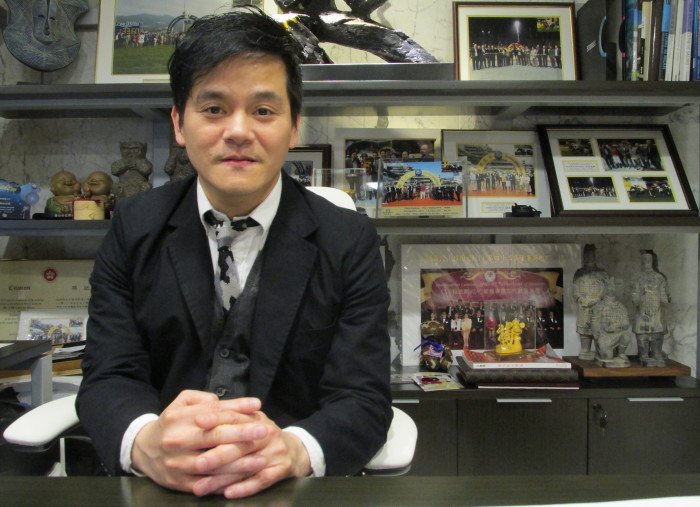 He explains how Mag Store emulates Japanese-style mini supermarkets in its retail concept.
"In Hong Kong, the supermarket scene is dominated by big players such as Wellcome and PARKnSHOP.  We wanted to pursue a business model that is less common in Hong Kong – Japanese-style mini supermarkets that are fashioned like lifestyle concept stores," Choi said.
The point of differentiation between this type of mini supermarket and chain snack stores such as 759, according to Choi, is that mini supermarkets sell products from a range of categories rather than just one type of product.
"We didn't want to open stores for different product categories such as one for food and another for cosmetics.  We wanted to sell snacks, cosmetics, bread, desserts and other lifestyle products in the same store, prolonging the amount of time customers spend at our stores," Choi said.
The brand does not place ads in traditional media channels such as TV and print, and instead chooses to focus its marketing on social media platforms Instagram, Facebook and Weibo to appeal to the younger generation.
Loyalty marketing is another facet of Mag Store's marketing strategy.  It launched a VIP programme in October where customers need to spend HK$500 to become eligible for membership and receive discounts.
The minimum spend has been lowered to HK$300 to coincide with recent store openings.  Up until February, over 2,000 people have signed up for the VIP programme.
Working with charity organisations is another part of the brand's strategy to gain more publicity.  It will hold a Breast Cancer fun day at its stores offering ice cream, which appeals to an important part of the brand's target market: women.