With over 20 years of industry experience combining traditional and digital knowledge David Soo assumed his role as head of Saatchi & Saatchi Arachnid last year. He started his career in Bates Advertising in 1996. In the seven years there, he worked on Nokia, Dutch Lady, HSBC and Heineken. In 2002 he joined Astana International, a subsidiary of Bates to set up its operations in Indonesia.
As the GM of Saatchi & Saatchi Arachnid, he was part of the team to win 17 Agency of the Year titles across six agency categories in the last six years at the annual A+M Advertising Agency of the Year Awards. He is also the chief integration officer of Malaysia Publicis One.
In a conversation with A+M, he shares details about his management style, inspiration and his mantra to success.
How do you describe your management style?
There is no one-style fits all but typically, I would steer the initial direction, give people space to work on it, and always be available should they need to further discuss. It's a delicate balance to not be in their face, and yet not be completely hands-off. I believe that my job is to let the team be awesome and let their work speak for itself.
Who was the mentor who influenced you the most and how?
I started my career in Bates Malaysia and Shafri Mohamad helped me realise how advertising shapes culture. His passion for advertising was contagious. We worked together for over nine years in Kuala Lumpur and Jakarta. Another would be Chin Weng Keong, founder of Arachnid. Chin was a boss, business partner and a buddy. Truly an entrepreneur, I admire his tenacity for the business that we ran together for 11 years. And not forgetting my wife, who has supported me throughout and is the only person who tells it to my face. Her clarity and maturity go beyond her age (and she's way younger than me!)
What has been the proudest moment in your career?
I have been lucky as there has been a few but one particular moment I do recall was when I was featured on Advertising + Marketing magazine back in June 2009 – Almost Famous edition. It was an honour to be amongst the 15 under 35 years selected within the marketing community to watch out for.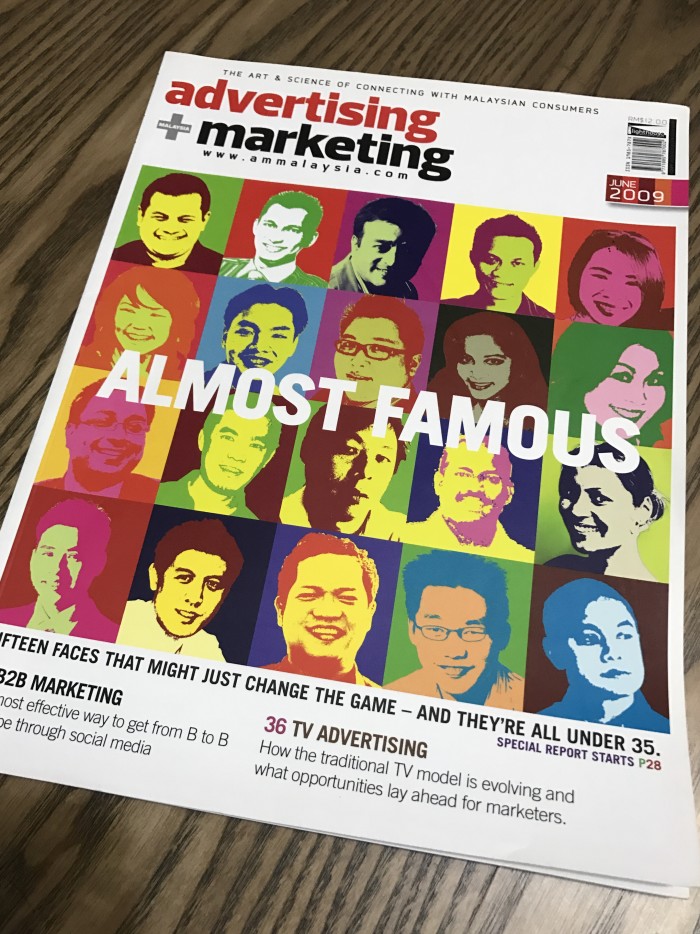 What inspires you the most?
There are two things that do. Firstly, when I learn about former colleagues I have had the pleasure of mentoring take on greater roles elsewhere. It's an honour to have been part of their success.
And second, my kids. They are 11, seven and three years old. Their view on advertising and how it influences the brands or products they like, offers a perspective like no other. Remember to keep your messaging simple and consistent is the path to success with these young consumers.
What's the toughest part of your job?
Being tough for everyone. Regardless of how bad the situation, knowing the teams would look to you for strength and confidence to overcome challenges is what keeps me going.
What has been the harshest thing said to you?
"You are nothing but a glorified post man." Although it was said to me ages ago when I was a junior executive, it has been my 'self-check' over the years to always either have something to contribute or leave.
What do you do in your free time?
Cook! It's my first love actually and it helps me de-stress over the weekends. I tried it as a career before getting into advertising, but soon realised that I didn't want it as bad as the next guy. I hate measuring cups and recipe books; the fun is in creating something from whatever you've got in the kitchen at that moment. Today, I have four loyal fans at home that love every meal I whip-up!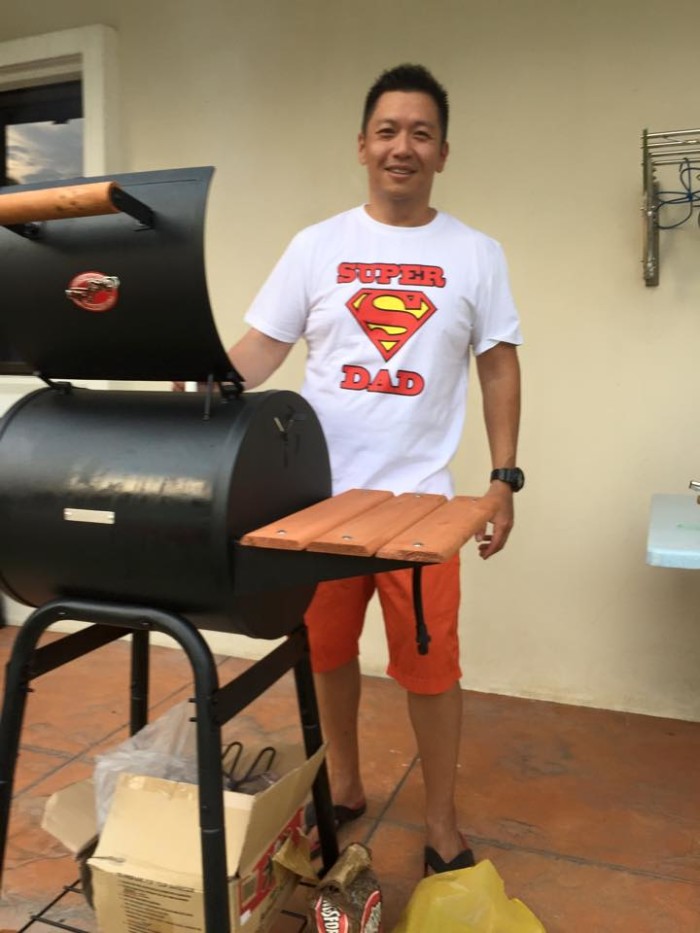 How do you ensure a proper work life balance?
Almost impossible. It is more about work-life integration. I am happy when I can integrate personal, family and work life into my schedule. But that's only possible with the right support structures in place – I have a great team at work and amazing in-laws to help.
What is your favourite vacation spot?
Theme parks. You get to be a kid again and do mindless fun stuff. I also love the more conventional choices like beach holidays, but nothing is as exciting as hitting a theme park with the family, and strategising how you would maximise the day getting on all the rides whilst avoiding queues.
What's one piece of advice you would give to someone just starting out?
It's a marathon, not a sprint. Don't benchmark your success only with your immediate peers, give yourself time to grow and gain experience before you hop to your next job.
What issue would you like to see the industry change in 2017?
Digital marketing has matured and with today's technology, high speed broadband and smartphones, it has allowed marketers to market with greater precision. I look forward to more fully integrated campaigns that utilises consumer behavioural data for cost efficient and targeted messaging across every touchpoints – both analogue and digital.