Meet the agency management whizz Ben Chew. Chew joined Isobar in 2014 as its managing director for its Malaysia operations.
Prior to that, he spent ten years at McCann Kuala Lumpur, serving as its general manager for three years before his exit. At Isobar, he continues to challenge himself to be an even better partner to his clients in the age of digital. Chew says, up until today, he still enjoys the thrill of the "sell" as it is about the work and the people who make the work, work.
Currently Isobar, which is a global digital agency part of the giant Dentsu Aegis Network, consults on a multitude of businesses including finance, loyalty marketing, FMCG, entertainment, travel and NGOs. Chew as such, works with clients such as adidas, Coca-Cola, Google, GM, Huawei, Lego and Mondelez and P&G.
In a recent conversation with A+M, the "commander in chief" of the agency shares on the toughest part of his job, and tells us what he actually does in weekends.
How do you describe your management style?
Liberal to a point, and I stress on that point sharply. I think it is imperative that we are constantly pushing for new thinking and opinion in the creative industry and therefore need to be consistently open to receiving the views, ideas and input of others in order to push the envelope on creativity.
But one must be able to recognise the point when too much input begins to disable the decision-making process, and I have seen this syndrome quite often in new managers who get caught in between the currents of popular vote and good judgement.
The point is sharpest when the ultimate decision is made and it is ultimately the decision of the leader who carries with him the strengths of hindsight, experience, judgement and foresight and always in the best interest of the organisation he manages.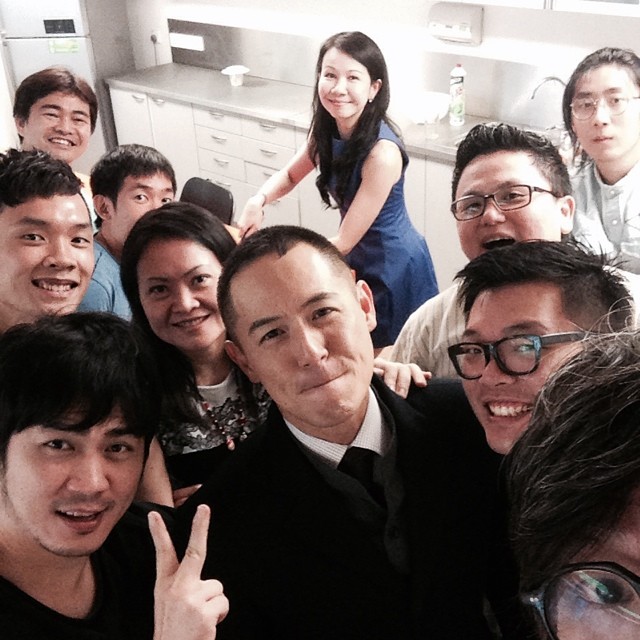 What has been the proudest moment in your career?
When both my country CEOs, one past, and the other present, watched with pride as I received a Malaysian premier creative award for the first time in my career and for Isobar Malaysia.
What inspires you the most?
The creative industry's integral role in society to help brands and businesses transform lives has always given me purpose in my chosen career.
How brands and businesses today make a positive difference in people's lives are very much part of our responsibility as it is of their owners.
One example of this is Kazemill – a digital solution that was created by McCann Healthcare that tracked the movement of the cold virus using social media to ensure consumers and the healthcare community are well prepared in advance, before it's spread.
What's the toughest part of your job?
As the leader of an organisation, we are sometimes faced with making certain decisions that may not always be agreeable or seemingly insensitive to a certain number of people, albeit, justified in the best interest of the organisation.
I often remind myself that as leaders, we are not always going to be liked by people.
Rather, we carry a responsibility to the organisation and its stakeholders to make the best decisions that secure win-win situations, and is in the best interest of all parties involved. Or, at the very least, this ensures minimal impact on those affected by those decisions.
What has been the harshest thing said to you?
It wasn't directly at my face, but I do remember once being told by my regional group account director that our regional brand leader felt that I was incapable of stringing a thought or two sentences together in a PowerPoint presentation.
It was a huge blow to my self-belief and confidence, at a time when I was still finding myself and building my capabilities in brand management. It was an irresponsible remark, truth be told, but:
We can be a victim or we can get up again and fight to prove others wrong because ultimately, we are the best judge of our own abilities.
What do you do in your free time?
I reflect a lot on the week that was during my weekends, often thinking about the key events that transpired, the learning gained and, also what I could have perhaps done better or differently.
Strangely, my self-reflections peak when I am experimenting on an inspiring new dish that I try to whip-up on the weekends for a party of six normally. If the dish fails, there is always the perfect Marlborough Sauvignon Blanc to chug down amidst lots of banter with my closest friends.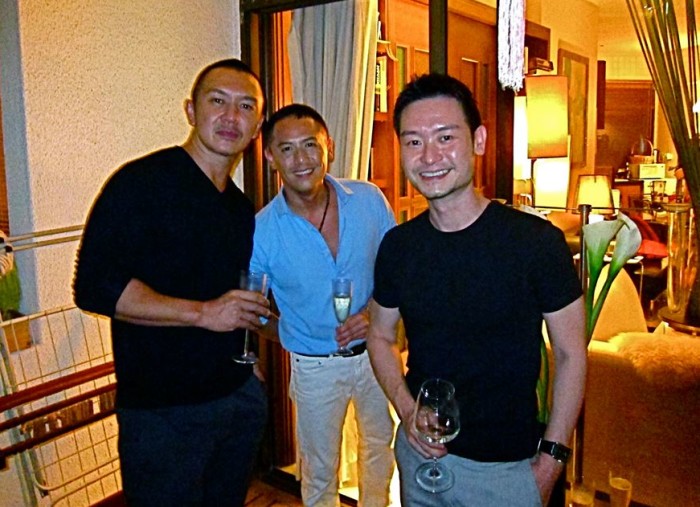 How do you ensure a proper work life balance?
I am not sure I know what that means. Admittedly, I am Gen-X and we grew up being told that there aren't any free tickets to success. I have seen my fair share of late nights and relentless deadlines and I do not always feel those are necessarily pre-requisites to success.
What has helped me a lot is my innate ability to turn off the work switch when I am not in the office and leave the pressures of work at the work place. It guarantees me a good night sleep and I think that is what has kept me going all this time.
What is your favourite vacation spot?
Bali. There is a spiritual calm that takes me in, the moment I step off the airplane which I cannot get anywhere else in the world.
Ironically, the Balinese believe in the importance of keeping everything at a balance for a harmonious life. I don't think I should be disputing what the Balinese believe. After all, why else would I feel so at ease and unbelievably content sipping my Mojito as yet another breathtaking sunset unfolds from the dreamy beaches of Canggu?
[gallery link="file" ids="180760,180759"]
What's one piece of advice you would give to someone just starting out?
In everything you do, be a self-starter. And if you don't know where to start, start by asking how you can help make your boss's life easier at work and deliver on the requirements.
Better still, leave your boss with nothing to do at all and when you've gotten that far ahead, you know that you are absolutely ready for that promotion.
What issue would you like to see the industry change in 2017?
Digital marketing solutions today are still unable to command the premium value despite the obvious expertise and even education it requires to execute the work.
The fact that it is also an area that marketers are less knowledgeable and therefore expect a lot from the digital agency to properly see through projects would rightfully have ensured better payoffs. But, that sadly isn't always the case.
The industry also needs to contend with start-ups, as well as digital hot-shops, with low overheads and cost of operations which compete largely on pricing against larger establishments.
This year, the council of the 4As of Malaysia is finally represented by a good number of digital agencies (Isobar being one of them) and I intend to rally the council to consider publishing a guideline on recommended rates chargeable by digital agencies. This is to start building better alliances amongst digital agencies to improve our value proposition in the market.