Meet Irene Wong, the CEO of Grey Malaysia.
Wong who was promoted to her latest role in 2014, joined Grey in 2005 as client service director. She rose through the ranks and proved her worth in the agency since first coming on board as general manager in October 2007. With close to 20 years of experience across multiple agencies, she is often lauded as one of the key players in integrating the above-the-line, digital, activation and public relations units at the agency.
She believes strongly in really rolling up her sleeves and being part of the team. In her latest conversation with A+M, Wong shares on what inspires her and on how this high-profile and busy working mum juggles to strive a balanced life.
How do you describe your management style?
My management style is the "roll up your sleeves and lead" approach. At times, I feel a little too hands-on and should let go a bit.
Don't get me wrong, I don't have a trust issue.In fact, I see myself very much as part of the team. I have a fantastic team, they are the most committed and smart bunch of people, that inspires me to be part of the action.
There is a saying in Chinese, "Where there is adversity you bear the pain together. When there is prosperity you enjoy it together".
Who was the mentor who influenced you the most and how?
I have been blessed to have a few great mentors throughout my journey, who are all tough and smart business leaders.
In my formative years, Dato Risyha Joseph has instilled in me on accountability and responsibility. This is the foundation on which my career is built upon. Then, Dato Borhanuddin Osman showed me the importance of being firm yet kind to people.
In a sink-or-swim culture, a little kindness and empathy goes a long way.
Also not to forget, Tan Sri Vincent Lee. To him, good is never good enough. Now I will never settle with just being good, and being your own worst critic is what will help you stay ahead of the game.
My biggest influence is nonetheless, Nirvik Singh. In these 12 years at Grey, he has always challenged me to constantly outdo myself, to see beyond the obvious. And when faced with adversities – to be absolutely fearless, in both business and in life.
What has been the proudest moment in your career?
Pitching and winning as a team, particularly the creative duties for the Kuala Lumpur 2017, 29th SEA Games and 9th ASEAN Para Games. The theme of the Games is "Rising Together", signifying the coming of age for Southeast Asia as a community.
We are proud to be the ones that are responsible for the creative manifestation of this narrative.
What inspires you the most?
Books, movies and music inspires me. You are what you read, watch and listen to. Each medium has the power to inspire and motivate us to look at our own lives and ideals. And influence the way our society reacts to certain events.
What's the toughest part of your job?
Balancing between, managing profitability and rewarding people.

What has been the harshest thing said to you?
In the early days as a junior account executive, I gave an opinion to the client about a layout which looked cluttered.
I was told that I am not paid for my opinion and I should just do as I am told. They got what they wanted, a brochure ad.
What do you do in your free time?
My weekends are spent at the wet market and grocery shopping with my husband. I also enjoy driving my kids to swimming lessons, music and Chinese classes. In addition, I'm also taking classes to read and write Chinese on the weekends.
But when I get some "me" time, I either go to the spa or go on a date night with my husband.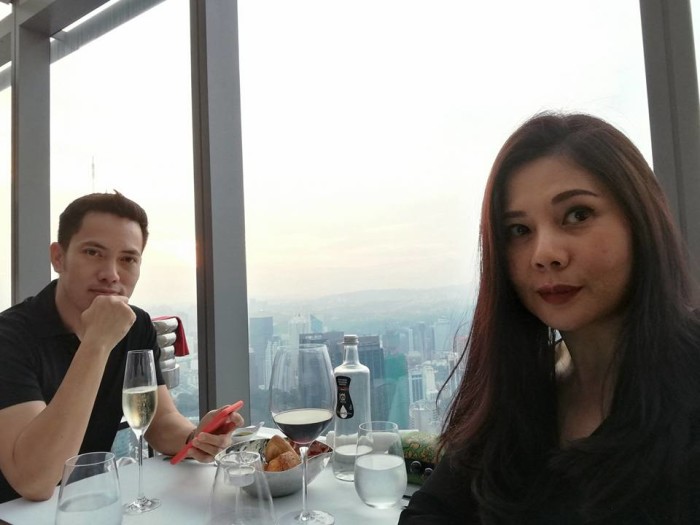 How do you ensure a proper work life balance?
A soaring career and a perfect home life is an unrealistic ideal. I can never be the domestic goddess and the entrepreneurial CEO at the same time. To me, everything worth fighting for, unbalances something else in your life. I just do the best that I can, and accept that there will be flaws and imperfections.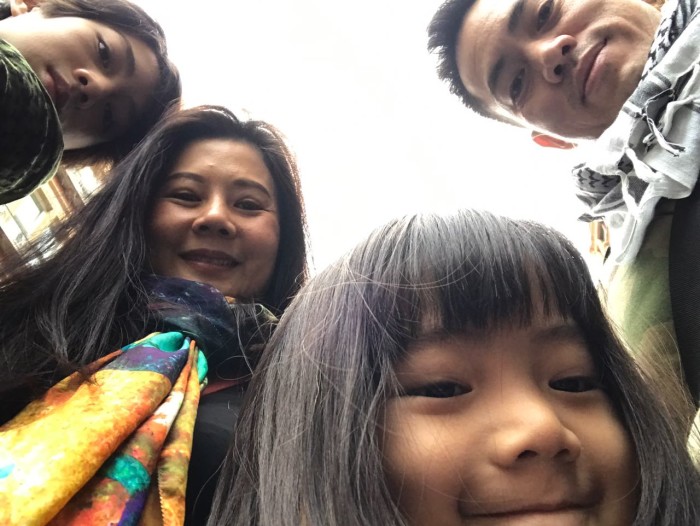 What is your favourite vacation spot?
I don't have a favourite spot. I like to experience new things, new places, different cultures and types of food, preferably no carbohydrate!
What's one piece of advice you would give to someone just starting out?
Your opinion matters. So speak up.
What issue would you like to see the industry change in 2017?
I believe in media and creative integration. The media strategy needs to be holistic and requires creative thinking. Reflecting that, brands need to think about the customers' entire journey, not just a calculation of reach and frequency. We need to be thinking through how an idea will reach customers, which goes beyond paid, earned and owned media.