She might not be a CEO yet but she is doing one heck of a job as the head of BBDO Malaysia. In February this year, BBDO Malaysia named its new general manager, Farrah Harith McPherson to replace John Teo
As a branding and communication specialist, McPherson brings more than 17 years of experience in the industry, working with some of Malaysia's most iconic brands. Prior to this, she was also the client services director at M&C Saatchi Malaysia in which she handled a diverse portfolio of clients including Volkswagen, Malaysia Airlines and Petronas.
She is someone who believes in collaboration and team work. In her latest conversation with A+M, McPherson reveals on what she thinks is the most productive way when it comes to managing a team, and how she ensures a work-life balance amid the hectic timetable.
How do you describe your management style?
I truly believe that success cannot be achieved alone. Collaboration is key. It is important to set the direction, and to share it with team so that everyone is aligned, clear on the objectives  and understands their individual role towards achieving that goal.
I don't think micromanaging is the most productive way of working. Enough space must be given – with the assurance that I am there for them and will always be their biggest advocate.
Most importantly, I insist on fun and fulfilling work. We must always celebrate wins (big and small) and learn to love failure, because it helps us learn.
Who was the mentor who influenced you the most and how?
The longest portion of my career was spent with a remarkable lady whose story of achievement and work ethic inspires me till today. Datin Lara Hussein, the managing director of M&C Saatchi Malaysia showed me that it is possible to juggle it all somehow.
The kids, the work, the stress and the fun - all of it! Her work ethic is second to none. She would come to the office straight from the airport after a long 16-hour flight, because she knew we were there and she wanted to see the work.
She always made me feel like she had my back and because of that I knew, together, we could overcome anything. I want my team to feel the same way about me.
What has been the proudest moment in your career?
Winning Southeast Asia's New Business Team of the year 2015 at M&C Saatchi was an amazing feeling, because it really honoured every bit of sacrifice each team member put in. I remember looking at the winning team in that same category the year before  - we hadn't even submitted for it.
But I asked myself then, why not? Why didn't we submit? New business was so much a part of what we did, and as a team, we were good at it. I remember making a promise to myself at that moment, that this time, next year, we would submit for that category, and win.
Not only did we win that – but we also won Agency of the Year. What a remarkable achievement that was for all of us.
Apart from that, joining BBDO Malaysia is also a proud personal moment for me, because it took quite a lot to leave a team that I still love and respect.
You never really leave an agency family, you just grow your industry family.
What inspires you the most?
Life! I try to squeeze the most out of every moment. It is such a gift to have the life I have, the health, family and the job I have. I want to live my best life. That means doing the best I can in everything I do – it means knowing that if I had to do it all again – there is nothing I would change.
What's the toughest part of your job?
I am by nature a people person and I want everyone to be happy and get along. Unfortunately, that is not how life works. When working with different teams with different personalities and different dynamics, there is bound to be conflict.
Managing and sometimes, mediating, that is very challenging. I've learnt that it really does pay to take a different approach for each individual, and it takes time to know what works with who. But if you try to force the same approach on everyone, it spells disaster.
What has been the harshest thing said to you?
'It's just an ad.' I don't think the person who said that to me understood, how that statement devalued the hard work that my team and I do on a daily basis.
What do you do in your free time?
I have less of it then I like (Don't we all?).
I make the best possible use of it: I usually spend it with family and good friends.
How do you ensure a proper work life balance?
Priorities! Knowing how to say no is something I have learnt over the years. We only have so many hours in a day – and with our crazy hectic life - I only want to be with people and do things that matter. It helps that I am an early bird. I start my day early to make the most use of the hours that I have.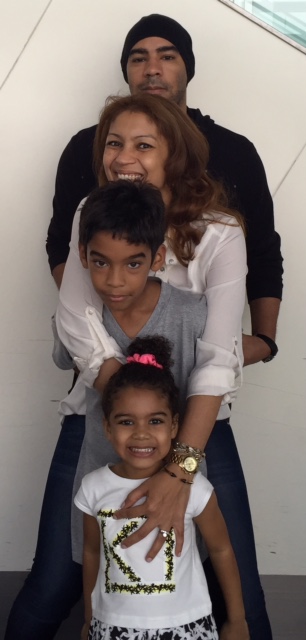 What is your favourite vacation spot?
Bali. Without a doubt.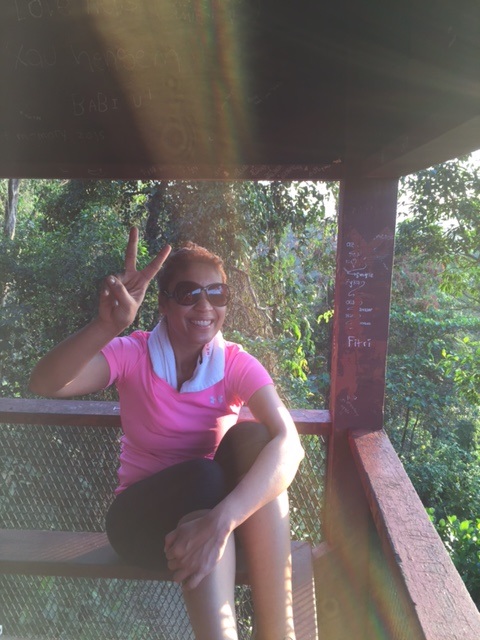 What's one piece of advice you would give to someone just starting out?
You're not in this alone. Lean on those around you, and in return be there for them when they need you, without any condition.
What issue would you like to see the industry change in 2017?
The issue I want to change is nothing new. I want the advertising fraternity to be regarded as professionals. There is a lot of value in what we do. We don't just create ads. We shape minds, we create perceptions, we highlight issues.
We are more than 'ad people'. We are real people who also happen to be communicators, thought leaders and influencers.