Earlier last month, Patricia Goh was promoted to managing director of Starcom MediaVest Group (SMG), Singapore. She was last general manager where she was responsible for P&L management, strategy, growth, deliverables and the grooming of talent for both SMG and the industry at large.
What's Goh like as a leader? And what has her journey in the industry been like? She tells Marketing:
Describe your management style:
I like to believe that I have an open management style rooted in empowerment- in the balance of both nature and nurture.
I am a strong believer of providing a nurturing environment where there is space and opportunity for growth and development. I encourage open discussion and for all to provide an individualistic point of view. Most importantly of all, empowering the team to make their own decisions, be accountable and follow it through.
I look at the team as a tribe that's together in good and bad times.
Describe your career path. How did you break into the industry?
After graduating from university, my first job was in business development where I spent my days cold calling and knocking on the doors of organisations. However, I have always had my eye on the advertising industry all along, but the industry then had a preference to hire one with experience.
The opportunity finally came 10 months later where I landed myself as a media buyer in Optimedia when it was part of Publicis Eureka. From then on, I embarked on a career that I am truly passionate about and never looked back .
What was your first job?
Business development at Fantasy Island in Sentosa, it was a 90's Singapore icon water theme park which closed down in 2002. The place where it once stood has now been overtaken by the Universal Studios movie theme park.
Who was the mentor who most influenced you and why?
As a blessed individual, I have many influencers/mentors over the years. There are four who have influenced me most, casting different perspectives on my behavior and thoughts.
Arthur Sung, ex-managing director of SMG, where the most important takeaway was to be solution-focused and to stay grounded.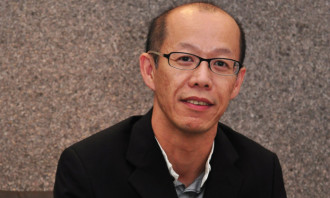 Manpreet Singh has been an inspiration, teaching me that it's exciting to get out of your comfort zone where uncomfortable situations can be positive.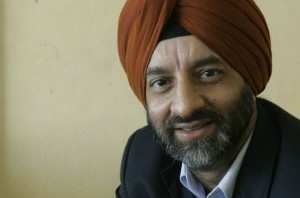 Jeffrey Seah, Southeast Asia CEO of SMG, who is very brave and not afraid to make mistakes. What he has taught me is to be courageous, make mistakes and face up to them.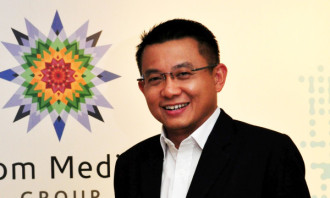 Audrey Kuah, CEO of Aegis Media Singapore, who showed me when you believe in yourself, you can stand up and say no to a client. To Audrey, right and wrong is a black and white matter.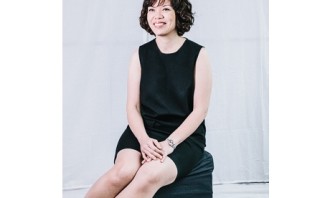 Proudest moment in your career?
When I was a junior planner I managed to convince a senior client to change the advertising strategy after a year of working on the business despite that my then boss then told me the client will never buy it. Being young, I had nothing to lose; I put up a new strategy and the client went with it.
From then I knew the term, nothing ventured nothing gained.
Your biggest blunder in your career?
Walking into Arthur Sung's (my ex-boss) room, telling him that I have a choice to leave the agency.
When you're not working, what will you be doing, aside from spending time with the family?
Other than spending time with family and friends, everyone who knows me knows that I am an avid traveler and foodie. I make full use of my media planning skills in planning vacations for myself and all my family trips!
Take a look:
[gallery link="file" ids="75103,75104,75105,75106"]
Harshest thing said to you in your career?
Firstly, I don't remember. Secondly, it's my personality not to remember these things. Life is way too short.
When you were a newbie in the industry, did you dream you would be heading an agency one day?
Never in my wildest dreams did I dream that I would be running an agency. I thought I can run accounts in my career and continue being an account director.
What kind of leader do you want to be and how closely have you stuck to it?
A leader should listen and empower people and not be afraid to make tough decisions when you need to. Why don't you ask my colleagues how closely I have stuck to it?
One thing you would say to a newbie in the industry?
If you don't try you never know. Never be afraid to make mistakes as long as you learn from it.
What's the toughest thing about your job?
Scenario-planning in every single way – fees, people, loss/gain of business.
One thing you hate most about advertising? 
The value of intellectual property where marketers are not willing to pay but want the world.