When we first met, Mindshare Malaysia's managing director Gerald Wittenberger was introduced to me by his staff as a "Ryan Gosling look-alike".
While looks are obviously not part of his leadership strategy, Wittenberger talks about a strongly relational take to managing the agency.
Beginning his career in media buying in Austria, Mindshare Malaysia's lead has come a long way across the world before leading the agency at present.
Here's more about the man behind Mindshare Malaysia's steering wheel.
Describe your management style
Leadership nowadays is about EQ. It undoubtedly is more important than ever. My management style is collaborative and supportive, I'm always open to listening to my team. We are working in a people's business and our talents are clearly our most important asset. That's why I strongly believe in empowerment, throughout all levels. Micromanaging is not on my agenda.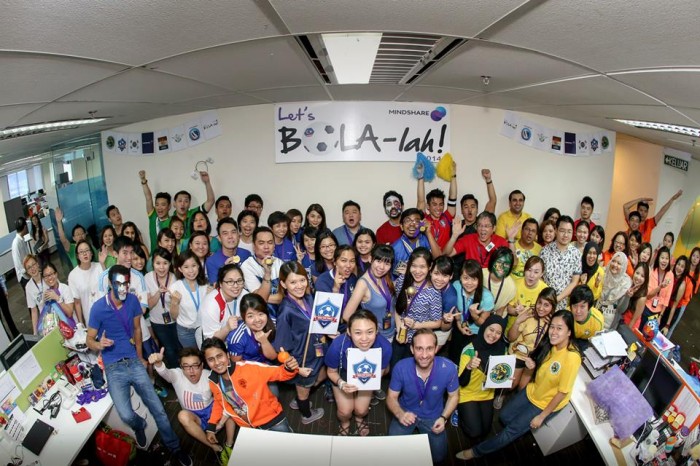 Career path
I started my career around 15 years ago with an independent media agency in my hometown of Vienna during my studies. Getting this job was pretty much a coincidence and not planned at all. However, I was literally hooked from the very beginning and I knew this is what I wanted to do. I was then working with OMD and Universal McCann in Austria for several years until I was appointed to head the OMD office in Slovakia for three and a half years, before I joined Mindshare Malaysia in August 2013.
Your first job?
When I was 16 years old, I did an internship in a bank during summer holidays.
Who was the mentor who most influenced you and why?
I did not have one particular mentor. But I was very fortunate to have numerous amazing superiors, colleagues and clients who supported and believed in me. I'm very grateful for everything they taught me – on a professional and personal level.
Proudest moment in your career?
I guess I had a couple of proud moments throughout my career. An exceptional one happened only recently when we were conducting an internal workshop. Seeing the energy and passion within my team in working towards a common goal was a very special and memorable moment.
Your biggest blunder in your career?
I can't really think of any big one right now. Of course, there were wrong decisions here and there. And thinking back, I definitely would do some things differently now. Some situations are not easy to go through, but I believe you can learn a lot out of mistakes and grow as a person.
When you're not working, what would you be doing, aside from spending time with the family?
I love travelling and Malaysia definitely is the place to be. I also like cooking and I'm still working on improving my skills, not super successfully, but it's relaxing and a good opportunity to switch off. However, it's a tough decision to either cook or going to one of the many amazing food places in Malaysia. I also love snowboarding and walking my dog which I only enjoy when going back home for holidays.
Harshest thing said to you in your career?
There were a couple of harsh things said to me throughout my career. Back in the day, I was disheartened and I thought it was unreasonable. Some comments I just ignored and some taught me how to move forward.
When you were a newbie in the industry, did you dream you would be CEO one day? What kind of CEO did you want to be and how closely have you stuck to it?

To be honest, I never dreamt of having a certain position or leading an agency. I just always loved to work in media because it's the most exciting industry.
Thinking about it today and as mentioned earlier, I strongly believe good leaders need to have the right portion of EQ. Interpersonal skills are key in order to "infect" others with confidence, wellbeing and enthusiasm. My credo was always "treat others the way you want to be treated".
One thing you would say to a newbie in the industry?
Stay true to yourself, have fun and never stop learning.
One thing you hate most about advertising?
I wouldn't call it "hate", but what I dislike is there is still some perception that media agencies handle media buying only, while strategic planning – which involves more consultative work – tends to be undervalued and sometimes results in unreasonable remuneration.