A media man from the start, Vizeum's managing director of Asia Pacific Duncan Pointer has vast experience across many network media agencies, before heading up the Asia region for Vizeum for the past two years.
Pointer talks about his first job as a medical courier, being a stickler for punctuality and the pitch wins he's the proudest of.
Describe your management style
I remember discussing this with my dad years ago, and I said then that I would always try to treat people how I would like to be treated myself, and I think on the whole I am true to that in my management style today. I'm fairly laid back, but set high standards. As long as those are met and we're delivering on time and on or above the clients' expectations, it's happy days. The team would probably add that I'm a real stickler for accuracy of detail and punctuality.
Career path
I started at Starcom in the UK and as my first 'proper' job. I probably couldn't have asked for more in terms of the opportunities to learn and the people I met who I'm still friends with today. After four years at Starcom, I moved from UM in London, to Mindshare Ho Chi Minh, Carat Sydney, before returning to the UK in 2008. I then spent five great years at OMD in London, before moving to Carat in 2011. I moved to Singapore in May 2013.
Your first job?
My first job was as a medical courier in Harley Street, London. Aside from having to carry all types of bodily fluids, I loved it; I got to walk around in the sunshine all day (it was a freakishly good summer for London), and I was getting paid GBP5.00 an hour (about SG$10.00) which when you're 15 years old, was a lot of money!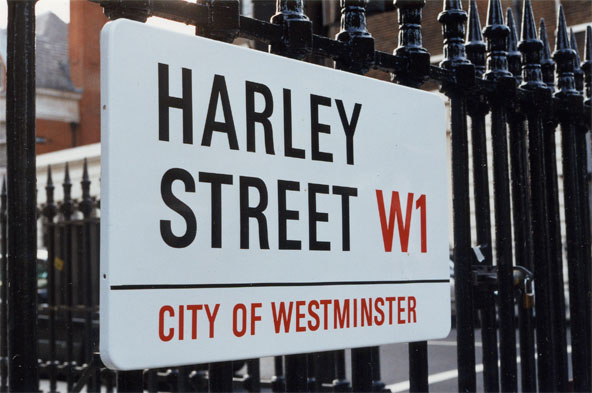 Who was the mentor who most influenced you and why?
There are a couple: Firstly Ian Clarke who first employed me at Starcom, and then again at OMD to run Vodafone. He had a brilliant ability to stay calm under-pressure. I only ever saw him lose his cool once in the eight years I worked with him, and yet he could be really combative in ensuring the agency got what was needed from clients. David Pinnington, first my Vodafone client before he joined OMG to set up Fuse, was inspiring with unbelievable energy and such a positive outlook. No matter how busy he was, he always found time to catch up - to shoot the breeze, discuss career development, whatever. He always had smart, impartial advice.
Proudest moment in your career?
It's difficult to single out a specific moment. Winning Carlsberg when at OMD was definitely a highlight as it was the first global pitch that I ran, though clearly all pitches are team efforts. I'd been trusted with the responsibility at a relatively early stage of my career and we won. For very different reasons, when with Carat in London, turning around the Nokia client relationship and building the Carat Nokia team from one that had very high staff turnover to 0% turnover is also something I am really proud of.
Your biggest blunder in your career
I confused the FPFC rate of Industry Standard US and Industry Standard Europe. The difference in page rate was substantial. The IOs were signed and we had a plan that was US$150,000 over budget. This may explain why I think the detail really matters now!

When you're not working, what will you be doing, aside from spending time with the family?
My wife and I are loving living in the region for the opportunities to travel and I like pretty much all sports. As a means to relax or de-stress, exercise works for me but I don't get to play as much competitive sport now as I used to. I love golf, but playing here with buggies and caddies, golf feels more like an opportunity to have a beer than any form of exercise!
[gallery link="file" size="full" ids="101018,101019"]
Harshest thing said to you in your career
The harshest things can't be published!
When you were a newbie in the industry, did you dream you would be leading the agency one day? What kind of leader did you want to be and how closely have you stuck to it?
My dad was a successful entrepreneur, so I've always been ambitious and wanted to lead. That ambition remains, but the desire to set up my own agency has dimmed. My current Vizeum role has been perfect. Building a regional team from scratch to where we are today and growing the network with the support of Dentsu-Aegis is the best of both worlds. In terms of the leader I wanted to be, I've always wanted to do outstanding work for clients, set a clear vision for the team or company and be someone that brings the best out in a team. I think we're getting there, but I'm always striving to see what's next and what more we can do for clients, for Vizeum, for the team etc…
Craziest thing your staff has told you
That I needed to smile more, and say hello in the mornings, which is clearly crazy as anyone who knows me will tell you I'm a ray of sunshine in the mornings…
One thing you would say to a newbie in the industry
Never lose sight of the fact that we don't save lives, and remember to have fun. It's an awesome time to be starting out in the industry.
What's the toughest thing about your job?
Trying to stay abreast of developments within the industry. The pace of change is such that it takes real discipline to find the time to keep up with the latest tech developments, or new thinking that will shape our business in the future.
One thing you hate most about the media buying space?
I still think we tolerate mediocrity as an industry and we're too quick to pat each other on the back and say 'job well done,' when more often than not the work wasn't that great / the idea wasn't new / the results were unremarkable.
Best and worst pitch to a client?
I was part of a pitch that was for dog food and we decide to unleash two golden retrievers into the pitch room. That was a mistake…