Late last month, Marketing broke the news that Havas Media appointed Jacqui Lim, last managing director at ZenithOptimedia Singapore, to the role of managing director, head of front office and chief client officer for Havas Media in Singapore and Malaysia.
Lim, who has been described as the media industry's "darling", recently sat down with Marketing to talk about her journey into the ad industry and her switch from Zenith where she had been for the past six years.
How has the past year been for you? What are some of your learning points and challenges?
The past year has been exciting and yet unpredictable.
Exciting because consumers and the media landscape have changed so much that there are always new opportunities for us to learn about, explore and experiment with. There is just so much to absorb and discover in the course of our work that there is never a moment of boredom. It is also in this year I made the decision to take up a new role in Havas Media after spending six years with my previous agency, so it really was a year of change and seeking new challenges.
The past year was also unpredictable because I never expected to start the year in hospital from acute appendicitis right after Chinese New Year. Although all was well in the end, it made me suddenly conscious of my vulnerability because my condition almost went undetected. This year, I also grieved the loss of two friends in my life, who left the world very suddenly at a fairly young age, reminding me that life is so short and unpredictable that we have to treasure what we have and count our blessings.
When you're not working, what would you be doing, aside from spending time with the family?
This is a very challenging question because I have two young daughters – aged three and six, so they are my real bosses and pretty much run my life when I'm not working!
But when I do have some personal time, I will play the piano and paint. It helps me unwind, relax and drift away mentally – something very much needed after a hard work at week. Another area which is filling my time outside of work is my involvement in the Institute of Advertising Singapore (IAS). A year ago, Goh Shu Fen (chairman of IAS and co-founder and principal of R3) encouraged me to join the council because it was an avenue for us to make a difference, do our part and give back to the industry.
Playing an active part in IAS' initiatives was meaningful because the programmes are meant to promote talent development in the advertising industry through education, excellence and exchange. It also gave me the opportunity to collaborate with other like-minded individuals from different disciplines to make the advertising industry more vibrant.
Who was the mentor who most influenced you and why?
There were many individuals who have influenced and shaped me over the years and I'm not shy to tell you that some of them were surprisingly young and junior as well. But if I do name someone I truly respect and who has provided mentorship to me over the years, it will have to be Vikram Bansal.
[caption id="attachment_75510" align="aligncenter" width="222"]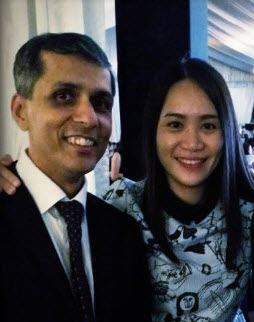 Vikram Bansal & Jacqui Lim[/caption]
He was my CEO when I joined ZenithOptimedia six years ago and he taught me how to believe in myself and go forth with courage and zest, even if I sometimes doubt if I can really achieve what I've set out to. He is a visionary leader who is calm, empathetic and provides guidance to steer my thoughts without ever being imposing.
I've also had the privilege of working with Gan Boon Guan and Jim Goh back in my OMD days. They convinced me to come back into media when I took a short break from the industry in 2006. They made me realise that I was pretending to enjoy what I was doing then and that I should just get back into the madness of agency life! I do thank them for seeing my passion for this industry when I was in denial, otherwise I would have moved along in a completely different path by now.
[caption id="attachment_75512" align="aligncenter" width="281"]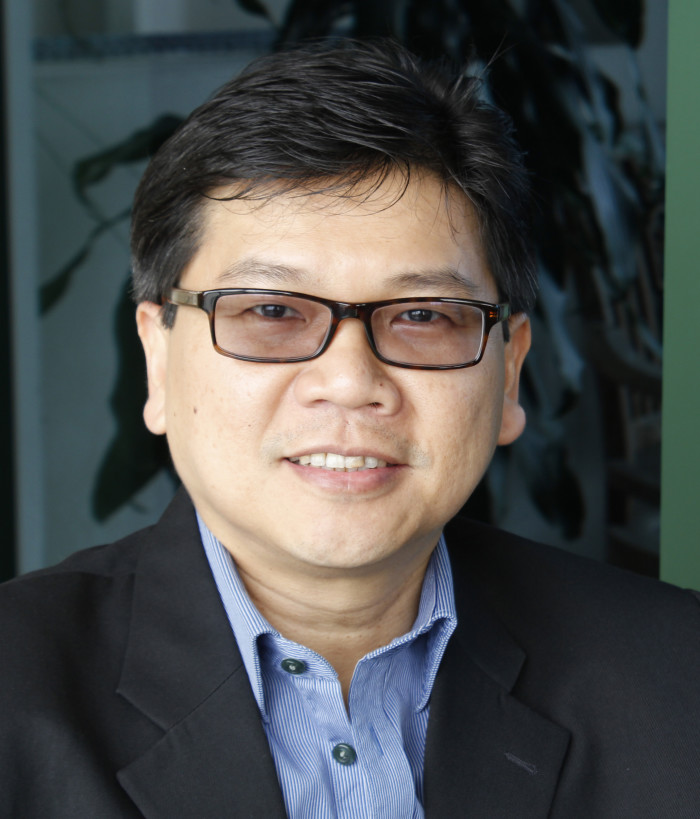 Jim Goh[/caption]
Harshest thing said to you in your career?
The harshest thing a client did to me was not to say something nasty, but to hang up the phone on me before I could say anything beyond "hello xxxx, I am Jacqui calling from xxxx agency".
She was very upset with our agency back then over some servicing issues and was not willing to give us a chance to make amends. It was quite a loud bang when she hung up the phone, so I guess that was my first test of resilience and tolerance. Thinking back, my ex-colleagues and I still laugh about this incident, but at that time, it really taught me to swallow the bitter pill. And so, that was my baptism of fire.
When you were a newbie in the industry, did you dream you would be MD one day? What kind of MD did you want to be and how closely have you stuck to it?
When it comes to my career, I don't think too far ahead because circumstances can change and opportunities or challenges may arise any time – making long-term career planning quite impossible sometimes. So no, I did not dream of being a MD as a newbie. Instead, I think enjoying the journey, building one's knowledge bank and establishing relationships along the way are far more sustainable ways to keep a person successful for the long term, whether we are called "MD/CEO" or not in the end.
Your biggest blunder in your career?
My teammates and I were working on a new business pitch, and were so tired one weekend that we wrote a long list of presents and perks we wanted from our CEO if we ever won the pitch and we forgot to erase it before we went home. He saw the list of crazy things we wanted from him on the white board on Monday morning and his reaction was priceless.
Proudest moment in your career?
Having a client tell me I should not think of leaving the industry and that she would be here if I needed someone to talk to or if I needed a sounding board. The fact she cared and appreciated our efforts enough to say this was a very heartening experience. It made me feel I have much to be proud of and grateful for.
Craziest thing your staff has told you?
That he could not represent the agency to be part of a team that we were forming for a charity run because he would need to take one week of medical leave to rest after that! How did someone with such low energy levels get hired in media?! (Of course he was just kidding.)
What do you dislike most about your job?
When a crazy amount of sweat and blood have gone behind the analysis, strategising, creative thinking and negotiations, but we still end up discussing nothing beyond the level of agency rebates we can offer. Also, when thinking work is seen as freebies to be given away as value-adds. In moments like these, we really wonder about the damage we have done as an industry to devalue the work we do.
One thing you would say to a newbie in the industry?
If you're in, give it 300%. When there is no pain, there is no greatness.
Could you share a little more on your first job and some interesting highlights in your career?
My first foray into advertising was during one of my holiday jobs when I played the role of an intern making phone calls to advertisers to ask them to place their ads through the local agency that I worked for.
It was hard work, making 50 calls a day and repeating myself like a broken recorder, telling customers why they should book their ads through us to get free art work! It was a very small set up, but it got me interested in advertising because my colleagues were so fun.
And because I couldn't convince my parents that advertising was a "real job" (very few people could), I went against my instincts to obtain my degree in accountancy and started my real career as a tax consultant in Arthur Andersen. I knew that being an accountant wasn't something I could see myself doing for a lifetime, so it was only a matter of time before I started working for an outdoor company before joining Mindshare in 2003.
I have never looked back since.