Having started his career at Leo Burnett, David Mitchell has come a long way in the industry – having "handled everything from diaper rash creams to national airlines".
Advertising + Marketing talks to Mitchell on the best and worst moments of leading an agency.

Describe your management style?
I like to give people the space to fail, learn and develop. In our business, everything is a calculated risk, but risks must be taken. True failure is staying in the same place.
Career path
I've been in the business for almost 25 years, starting as an executive. I've worked in three markets – from modern KL to chaotic Jakarta to sleepy Vientiane. I've handled everything from diaper rash creams to national airlines.
Your first job?
My first job was as a kitchen hand in a Chinese restaurant in Melbourne. The Mainland Chinese cooks made my life hell, but at least they taught me the proper way to cut veggies. I've worked in all sorts of crazy jobs to make ends meet as a student. The worst was quality control in a PVC pipe factory where I stared all day long at a plastic pipe illuminated from the inside by a bright bulb in order to check for cracks. I'd cycle home every evening with a big black spot in my line of sight thanks to this super bright bulb.
Who was the mentor who most influenced you and why?
I've been fortunate to have many great mentors. Phil Fiebig, my first MD at Leo Burnett, taught me how to be supportive; Yasmin Ahmad taught me how to listen to my heart; and Tan Sri Vincent Lee, (pictured) of Naga DDB, taught me the power of persistence and sheer determination.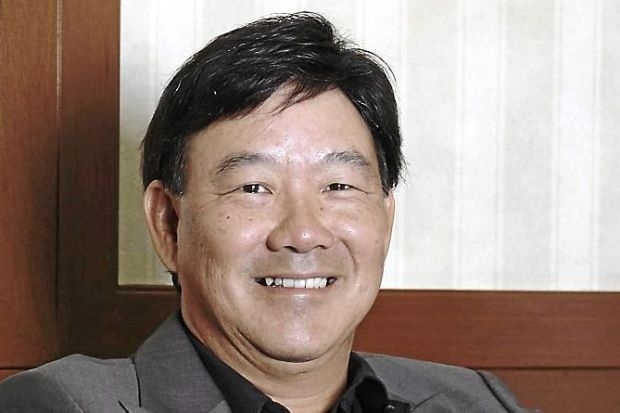 Proudest moment in your career?
In 2008, I accompanied Yasmin to Chicago to accept the Leo Burnett Global Vision award for all the campaigns we had produced for Petronas' festive programmes. To have been part of the development of these campaigns remains my biggest achievement to date.
Biggest blunder in your career?
Wow, I've made so many it's hard to nail down. I have an ability to quickly forget (which is both a blessing and a curse) so I guess the biggest blunder of all is not learning more from my mistakes.
When you're not working, what would you be doing, aside from spending time with the family?
I have two passions – golf and documentaries. Golf is all about self-control (which I sorely lack, hence, the appeal of the game) as it teaches you to manage your emotions, thoughts and physical actions. Documentaries affect me intellectually and emotionally – reality is crazier, more emotive and more dramatic than most fiction. Storytelling, a fundamental art of advertising and communication, is essential to good documentaries.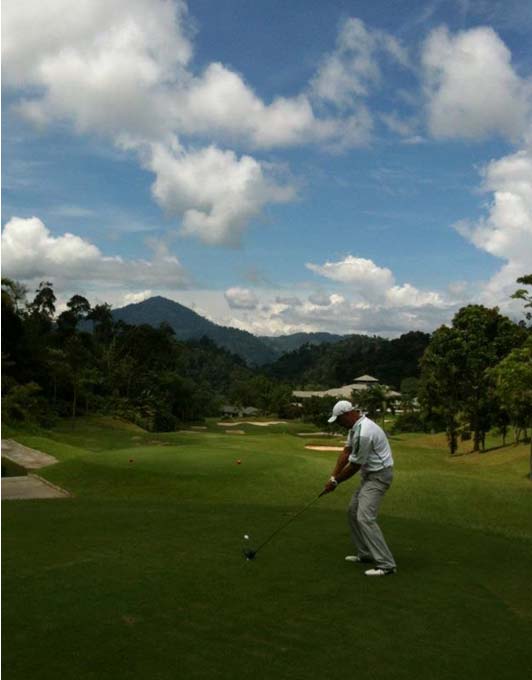 Harshest thing said to you in your career?
"The office in Jakarta wanted to hire you, but I said no on your behalf." This was from a boss who had decided to make a career decision on my behalf without talking to me. Incensed, despite actually not wanting the job, I approached the Jakarta office directly and took the job, largely out of spite. How ridiculous is that! I guess I hate being told I can't do something.
When you were a newbie in the industry, did you dream you would be leading agencies one day? What kind of leader did you want to be and how closely have you stuck to it?
No, I never thought I would. In fact, even as I climbed the agency ladder, I fought off overtures from my bosses to take on a management role as I always felt most useful when I worked in the trenches with the others. I always knew what kind of leader I hated to work for – arrogant, ignorant and egotistical. I have many faults today, but I like to think, at the very least, I've avoided some of the traits I found so repulsive in others.
Craziest thing your staff has told you?
"Can I go home at 5pm?" Kidding.
The agency is full of crazy people saying crazy things all the time so it's really hard to remember to pick one out.
One thing you would say to a newbie in the industry?
I drive most people crazy by never doing the same thing twice. If you suffer from this trait then perhaps advertising is for you. Fresh, new ideas are the lifeblood of our industry.
What's the toughest thing about your job?
Nobody in marketing has been fired for doing what they did previously. Agency folk on the other hand, live and breathe new ideas. When clients are responsible for delivering numbers, it is hard for them to take a leap of faith with their adventurous agency partners.
The only way forward is for the client to have faith in their agency partners, but this trust takes a long time to build and can be easily eroded. This complete trust is the hardest thing in the world to attain, but well worth the effort.
One thing you hate most about advertising?
I've been extremely fortunate to work with decent, down-to-earth folks who simply want to create and do their best, but I absolutely hate posers. The industry unfortunately is full of people who are full of themselves. I also hate the ad person who starts each sentence with: "In my 20/30/40 years of advertising …"
Really? Are you so lacking in commitment to your ideas that you have to drag your career out to sell it?
Meet the CEOs is an ongoing series of interviews with Malaysia's agency leads.