Chairman and CEO of BBDO Asia, Middle East and Africa chairman of Proximity Worldwide, Chris Thomas talks to Marketing about his career and leading BBDO.
Describe your management style
I am sure one of my team should answer this rather than me… all I can comment on is what I try and do.
I try to be there to help when someone has a problem; to get out of the way when they don't; to build teams with a clear sense of purpose; and work hard at finding and retaining great talent. And I try to keep fear and politics out of the office.
Career path
This October I celebrate my 30th year in the business – and I have spent the majority of my career at BBDO.
I started as a graduate trainee at Bates Dorland in 1984. They taught me the basics of the business. I was then lucky to join Abbott Mead Vickers (which later became a part of BBDO) in 1987. I spent nearly a decade there – really my formative years in the business. I then moved to be the MD of Ammirati Puris Lintas – which a couple of years later was taken over by Lowe to create Lowe Lintas – which then became Lowe.
In 2002 I returned to the AMV fold as CEO of Proximity London – where I learned some of the smartest people in our business are in direct marketing, data and digital. I then moved to take on BBDO and Proximity in Asia in 2007. In 2011 we decided to incorporate our BBDO and Proximity offices in the Middle East and Africa, and I was also asked to take on chairmanship of Proximity worldwide.
Unbelievably my wife and four children burn my air miles as quickly as I earn them.
Your first job?
My first job was as a DJ…when I was sixteen I set up a mobile disco called the Husky Frog disco…we ran parties in Sussex and Surrey (in the UK) for several years and it financed some adventurous summer travel. And no I don't have pictures – but I did manage to find my original business card…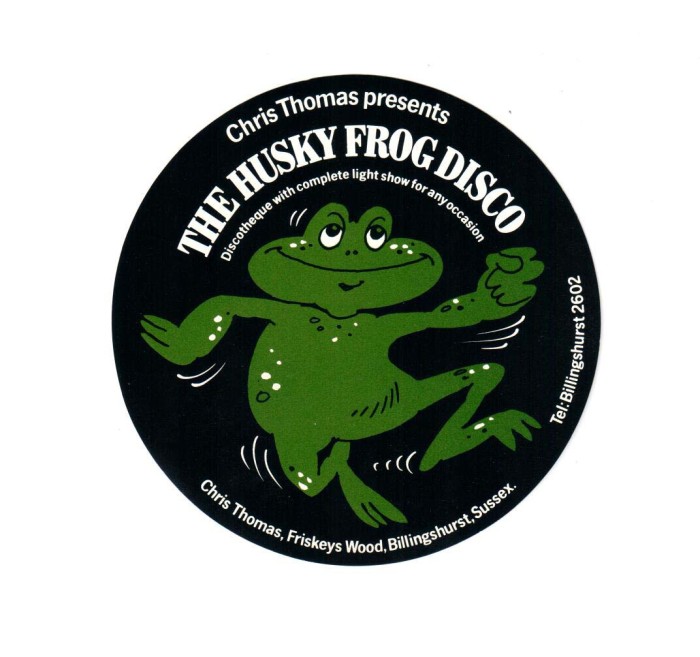 Who was the mentor who most influenced you and why?
I have been incredibly lucky to have had some amazing mentors – Michael Baulk who was the CEO of AMV, Andrew Robertson who is the CEO of BBDO Worldwide and many others. But without doubt, David Abbott influenced me profoundly. He passed away this year and the industry has already spoken about what a giant he was. At a personal level he set such incredibly high standards that you never wanted to let him down.He taught me that it doesn't matter how talented people are – it is much better to work with nice talented people.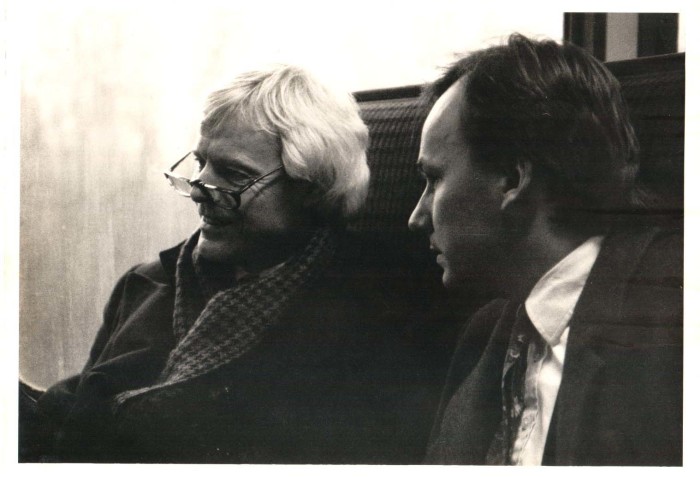 Proudest moment in your career
When I was in the UK, it would have been being part of the team that repositioned Volvo in the 1990s, culminating with winning a gold Lion at Cannes for "Twister"…the whole process taught me about working with the most outstanding creative talent (Tom Carty, Walter Campbell and Tony Kaye), visionary clients and taking intelligent, strategic decisions about great brands.
Since I have been in Asia it has been helping to sharpen the BBDO and Proximity offer so that we have been consistently ranked as the most creative and effective network in the region.

Your biggest blunder in your career
Thinking that I could persuade Frank Lowe that creating a collaborative culture was better than a combative culture – and forgetting it was his name over the door.
When you're not working, what will you be doing, aside from spending time with the family?
My wife and four children are all single handicap golfers so inevitably I have to play some golf in order to see them (I am not single handicap) – but my passion is kitesurfing. I have been doing it for fifteen years – and generally try to plan our holidays around very windy golf courses by the sea.
[gallery link="file" ids="66395,66394,66393"]
Harshest thing said to you in your career
"Perhaps we could have done a little better on that pitch", which when said by David Abbott, was a crushing blow…
When you were a newbie in the industry, did you dream you would be CEO one day? What kind of CEO did you want to be and how closely have you stuck to it?
My father was in the business and when I was growing up our home was always filled with interesting people– a lot of them very influential creative people.
My ambition was always around the work – I have always loved the creativity of the industry and wanted to be associated with, and help create, great work.
I have been very lucky to have been in leadership roles in agencies for nearly two decades – and my focus remains around creating the right conditions for great work to prosper.
If you lose sight of the work you have no right to lead.
Craziest thing your staff has told you
I am known to live (and survive) in the region for having one golden rule…"I never move on"….I regularly have dinners and functions with clients and staff. I will often stay late – but I will never move on to another bar, or even worse, a club.
So, I guess the craziest thing would be a member of staff trying to change my mind. It won't happen.
One thing you would say to a newbie in the industry
Think of yourself as a brand – what differentiates you? What is your purpose in the business? What are the values that you hold that are unchangeable? What are your weaknesses versus the competition and what are your strengths?
Answer all of these questions honestly and then find a culture that allows your brand to flourish.
What's the toughest thing about your job?
Deciding where to be and when.