The jewels on the mobile marketing crowns at this year's Mob-Ex go to PCCW Media and MEC Hong Kong.
PCCW Media takes home three golds, three silvers and three bronzes, earning it the prestigious The Mob-Ex Best of Show 2015 - Brand award.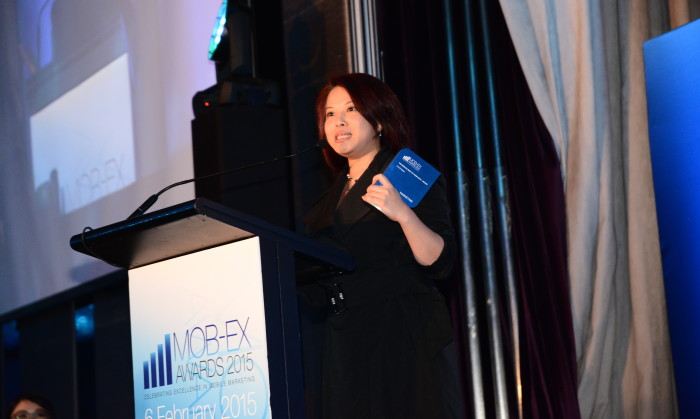 They include awards recognising the best user experience and best apps in social, creative design, branded content, media owner and lifestyle and entertainment categories.
The company's now.com and MOOV teams also won the silver and bronze Mobile Team - In-house awards respectively.
See the full winner list here.
"We are doing more and more social media.  For mobile, it's not enough for one-directional content production because what the content a company can create is limited.  That's why user-generated content is so important to us," Lenny Lee, marketing manager at PCCW New Media, who does marketing for now.com and MOOV.
"Working in new media is about repeatedly trying, being successful sometimes and failing at others but we want to show that we are a company that is willing to try new things."
Starting with the organisation with the highest number of points, runners-up to this award for solution providers include DBS, MTR, RTHK and Unilever.
Meanwhile, on the agency front, the coveted The Mob-Ex Best of Show 2015 - Solution Provider title goes to MEC Hong Kong, who bagged two golds, one silver and two bronzes.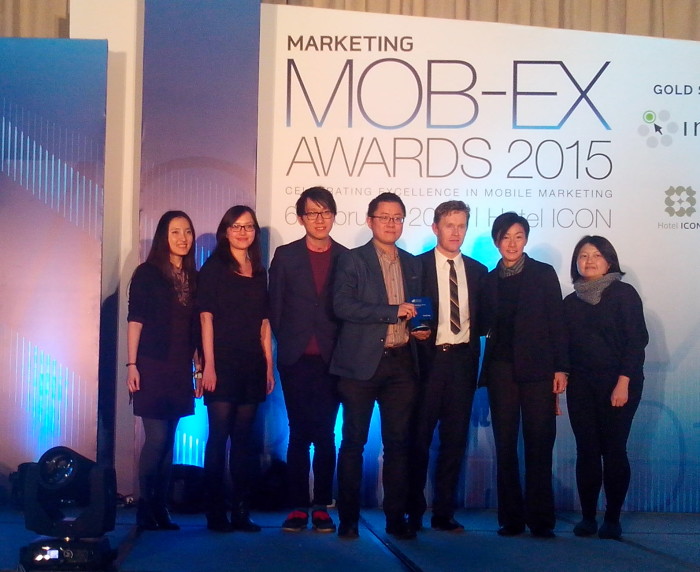 Among these award categories are Best Use of Small Budget, Best Launch via Mobile, Most Innovative Use of Mobile, Best Location-based Marketing and Best Original Content.
Antony Yiu, head of search and performance Asia Pacific at MEC Hong Kong, said, "Mobile is not just about media buying for us.  It's far more interactive than desktop and people spend more time on it than PC."
"That's why it's important to think of interactive campaigns rather than just display banners to ensure that you make an impression in the long run."
Meanwhile, Doris Kuok, managing director at MEC Hong Kong, said, "You have to use mobile smartly to create engagement through the use of mobile.
"I predict m-commerce to be a key trend that will remain hot in the mobile world."
Other agencies with a lion's share of the awards include Pixo Punch, New Media Group and Social Stand.
Over 340 people attended tonight's Mob-Ex Hong Kong Awards gala dinner at Hotel ICON.