It has been a tough time for McDonald's in the wake of its China food-safety scare, amongst other woes that throws it in the midst of a PR crisis. (Read also: Will McDonald's rebranding plan be good enough?)
To add to its woes, it looks like its attempts to engage the public on Instagram have tanked.  Its Instagram account for the US market, which has 3299 followers, is chock full of angry comments and even verbal abuse from Instagram users. While comments vary, it looks like most of the angry comments are centered around health concerns about McDonald's products.
For example, users commented on one of its posts below when McDonald's snapped a pic of its fries, calling it "fake potatoes".
Other food posts also had users on a rant about how harmful the food is (see second post shown below).
Here's a look at its Instagram account: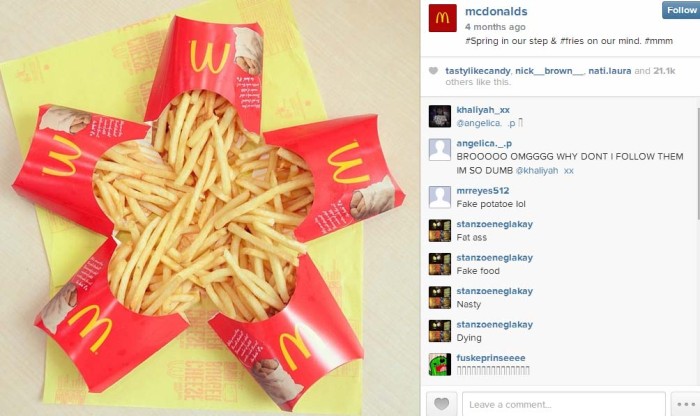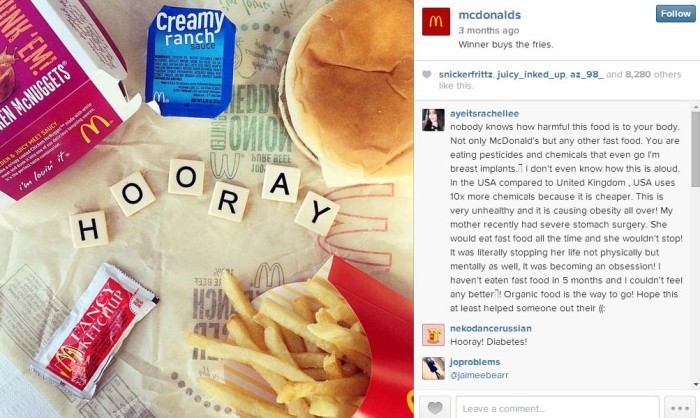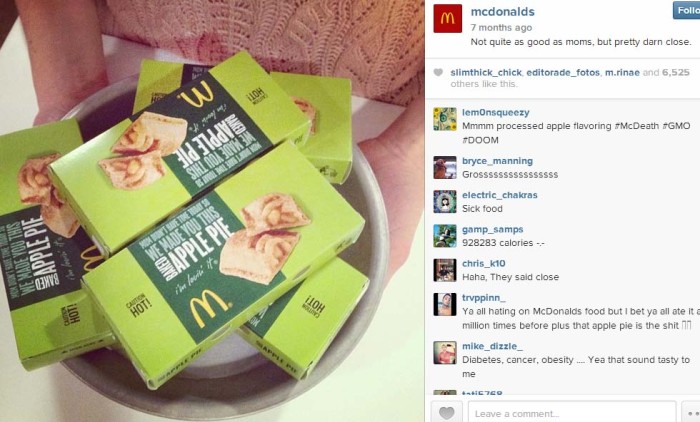 This situation went on as the company invested in sponsored ads on Instagram for its Bacon Clubhouse burger. Reported on Adweek, the ads appeared yesterday and although it had over 45,000 likes, many of its comments were rather negative.
According to the article, David Martinelli, digital marketing manager at McDonald's said:
"While we are unable to provide specific details about our media strategies, we are always looking to engage with our guests and fans in fun and relevant ways in social media. Instagram allows us to share compelling and entertaining photos about our brand, food and more in unexpected and innovative ways."
Interestingly, McDonald's also has Instagram accounts in markets such as Malaysia and Australia. It also earlier ran a smaller campaign in Singapore for charity. A quick scan of both accounts showed little of the same backlash that its US account received.
Simon Kemp, regional managing partner at We Are Social said that the issue is not with the platform. "Brands such as McDonald's generally evoke strong emotions and comments from consumers. If you are to advertise on these very much visual platforms, it has to be of value to the consumer."
"If you are going to interrupt consumers, as in this case, you have to justify it with a reason. You need to add value to the consumer if not it would result in backlash."