Jessie Lin, McCann Worldgroup Greater China's current CEO, will leave the network after five years at the helm, the company announced.
Lin joined McCann Worldgroup in 2012 with 17 years experience in the communications industry. He was Wieden & Kennedy's first managing director China and had also served as president, DDB Group Shanghai.
Harris Diamond, Chairman and CEO of McCann Worldgroup, said Lin indicated his intention to leave McCann at the end of 2017 several months ago, in order to spend more time with his family.
"It's been a difficult decision to step away from McCann, but I know I'll be leaving the network in safe hands and have every confidence in the team, who will continue to do amazing work for our great clients," commented Jesse Lin.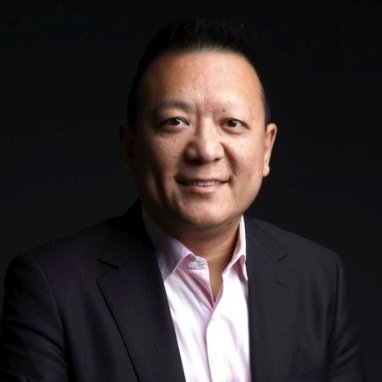 On the other hand, the company has promoted two executives to the position of joint CEOs.
The two executives are Ronald Sun, current vise president, McCann China, and Mike Zeng, current managing director of MRM//McCann China and vice president of McCann China.
Sun and Zeng, both now on the position of joint CEOs, are expected to lead McCann Worldgroup China, which has more than 800 people in its Shanghai, Beijing and Guangzhou offices, through united creative, strategy and digital leadership.
Lin will depart at the end of the year to ensure smooth transitions.
"I would like to personally thank Jesse and his team in China for the phenomenal job they have done in building our creative and multi-discipline capabilities that have attracted both leading clients and top talent to our agency," said Harris Diamond.
"I am confident that Ronald and Mike will continue Jesse's initiatives in ensuring that we continue​ to deliver multi-platform strategic creativity to help drive our clients' growth."
Prior to joining McCann, Ronald Sun held senior positions both on the client and agency side. In addition to having worked at creative agencies such as Bates, DDB, FCB & Ogilvy, he also served as national marketing director of Heineken in China for three years.
He joined McCann Worldgroup to lead the general motors business in China, and was promoted to VP of McCann China this year.
Mike Zeng has a long history within McCann Worldgroup, having previously been head of digital at UM China, McCann Worldgroup's media capability, before joining MRM//McCann in 2012. He has been previously worked at the digital agency Tribal DDB in Shanghai.
"Jesse has led the network in China from strength to strength, and we thank him for his contributions and wish him all the best," added Charles Cadell, president, McCann Worldgroup Asia Pacific.
"Both Ronald and Mike are very talented Chinese leaders, with many years' experience in the industry. With the strong digital credentials of Mike, combined with the creative and strategic experience of Ronald, they will be able to drive an agency that is at once creatively and strategically led, but has digital at its core."