This post is sponsored by Digimind.
With a predicted 2.77 billion social media users worldwide by 2019, social media has become a key source of consumer insights for brands. In addition to helping companies understand their online reputation and customers better, it can also help identify and develop new business opportunities.
But while big data is readily available online, marketers need to filter it down to make it meaningful enough to act upon and inspire data-driven initiatives. In fact, a 2016 study by Informatica, D&B, and Ascend2, found that lack of data quality and integration was a major obstacle to implementing insight-driven strategies.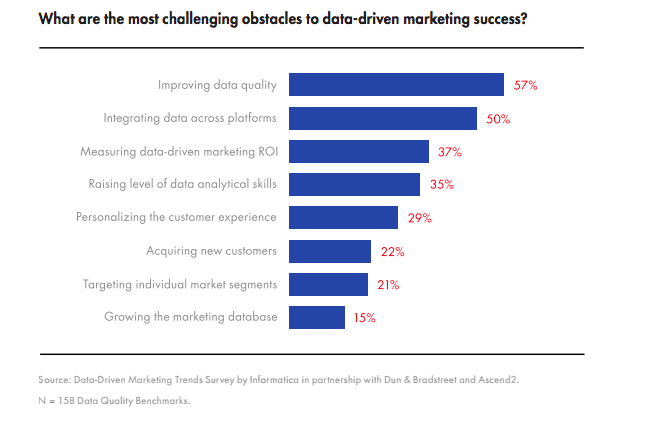 Only by focusing on relevant, filtered data sets, can brands quickly and effectively fine-tune their strategies and make informed decisions to address business challenges. This is where smart data - which emphasises veracity and value over volume - comes into play.
While much has been said about how to transform large volumes of unfiltered, multi-source data into meaningful insights, smart data needs a clear objective to truly add business value. Thus for marketers to go from simply collecting and aggregating data to acting on it, they must:
Define campaign objectives
Leverage customised dashboards
Add their own insights
Share valuable data with other departments
Define campaign objectives
At the outset of any marketing campaign, lies the overall strategy and goals.
Campaign objectives are crucial for selecting the corresponding KPIs and supporting metrics that will determine your ROI measurement and eventually, success. Once you have identified your objective, consider each information channel's relevance to your end goal, and identify the appropriate data sets to detect the right metrics.
All in all, combining different data sets is key to getting the complete picture. This includes social media intelligence, website analytics, app usage, physical storefronts, and industry publications, among others.
For larger scale campaigns, segment and deliver the data that supports each department, partner or vendor's specific role in your project, so they can fine-tune their activities accordingly to boost overall performance.
Leverage customised dashboards
In addition to deploying software to gather and aggregate data in real time, using customised dashboards is helpful for visualising and distributing relevant insights to project collaborators.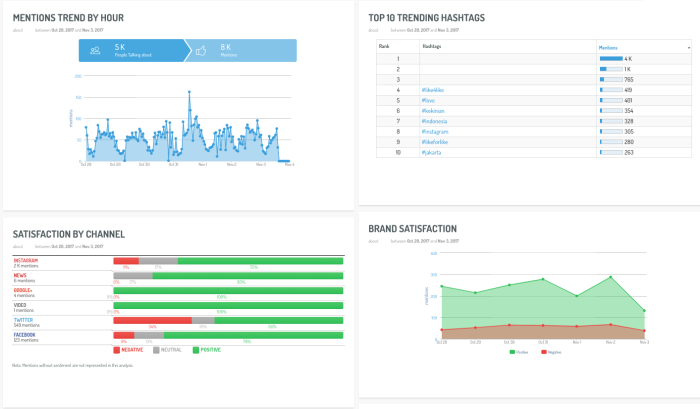 Example of a customised dashboard displaying social media data related to brand satisfaction. Brand names have been omitted.
With 65% of people being visual thinkers, presenting data gathered in digestible formats such as charts, tables and graphs, can go a long way in enabling marketing teams to:
Understand key concepts around their brands and industry
Visualise the association of their brand with other brands or verticals
Examine how different markets integrate and connect with one another
Discover emerging trends
Better understand and act on real-time insights from thousands of customer conversations
On top of that, automate periodic reports and conditional alerts from these dashboards to speed up data sharing and decision-making.
Add your own insights
While analysing the right data set is critical to strategic decision making, marketers can take it one step further by contextualising insights based on past experiences and knowledge.
Provide context to the data analysed by considering:
Time frame studied
Company activities including campaigns, launches, and other incidents
Social, political or economic activities
Competitor activity
Just like how a marketing campaign needs to drive a desired action to succeed, so too should your data analysis with the intended recipient. Do not underestimate the value of storytelling in making data compelling and translatable to concrete actions.
At the same time, it is important to avoid overloading project collaborators with too much information. Shared Google documents and spreadsheets, project management dashboards and dedicated chat groups on messaging platforms such as Slack, are just some ways to track discussions.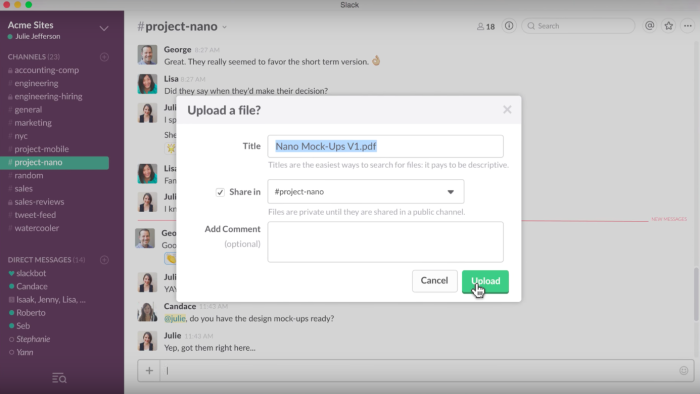 Example of a company's Slack channel, with various chat channels dedicated to specific projects and teams.
Share valuable data with other departments
Gone are the days of operating in silos. Companies must activate all data points available to them and strengthen day-to-day operations and strategies beyond marketing functions.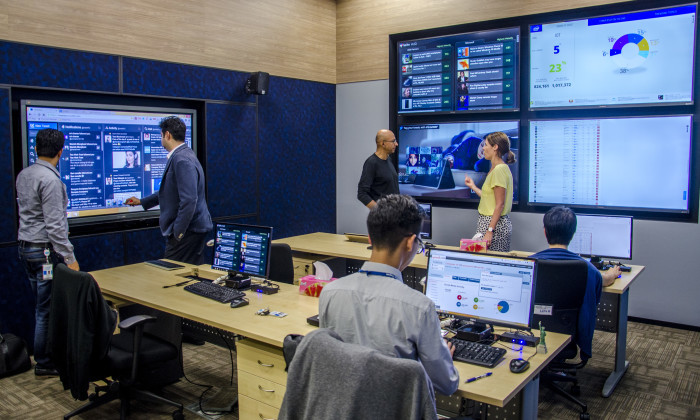 Intel's digital marketing hub in APAC
Sustained communication across departments, is key to ensuring valuable data reaches the right team. To do this,
Collate and distribute the latest findings via personalised, internal newsletters,
Employ evangelists to champion regular meetings across departments, or
Invest in a physical command center to display data gathered in real time.
If used well, smart data creates value at all levels of the organisation, from developing insights about what drives your business and customers, allowing you to outpace your competitors in the long run.
One such example is ASUS. By monitoring online discussions around smartphone features, they established that professional camera functions and long-lasting batteries were key deciding factors for users when comparing and considering mobile phones to purchase. The R&D team used these insights when developing the ASUS ZenFone Zoom S, the first in the series to include a dual rear lens camera and 5000mAh battery. Similarly, these insights were applied to the product's launch campaign, which focused on the phone's main selling points and adopted the tagline "capture every significant moment".
What's next?
The opportunities for identifying and developing new business potential on social media are tremendous. As data aggregation technologies continue to evolve, brands must be more prepared than ever to leverage and act on real-time insights.
Download Digimind's guide on unlocking business opportunities with smart data from social media to discover:
Eight unique business opportunities that brands can unlock on social media
The essential data sets to examine and questions to ask
Three stages to deploy social media data in your business strategies
Digimind is the leading social media monitoring and competitive intelligence software, designed for brands and agencies who want to accelerate digital transformation through an insights-driven approach. Recognised by Forrester and Gartner, Digimind's technology transforms social and online data into actionable business insights, enabling marketers to effectively plan, execute, and analyse their marketing strategy.
Founded in 1998, Digimind is headquartered in New York, Paris, Singapore and Rabat, serving more than 600 customers worldwide including LinkedIn, Sony, McCann Worldwide and Lexus. Learn more at www.digimind.com.
The writers are Stephen Dale, GM APAC and Melissa Chue, content specialist, Digimind.