We all make mistakes. Even the pros aren't immune to the occasional gaffe or blunder.
Marketing spoke to a few industry leaders who bravely confessed their biggest mistakes in 2016, and their hopes for the year ahead.
Damien Cummings, global head of digital marketing, Standard Chartered Bank Singapore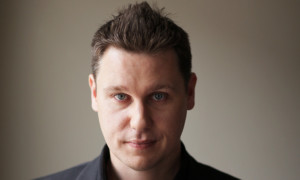 Biggest Boo-Boo of 2016: I have occasionally had a problem with self-awareness. Getting up at a conference and telling 100 agency leaders the truth about what is wrong with the industry, and that agencies do not really get what marketers do, was probably a mistake. The spirit of it was to improve how we work. Practically, I was lucky to make it out alive.
Hopes for 2017: 2016 sucked. It was just a crappy year. I hope 2017 is amazing as we start to take marketing more seriously as a craft, and really address our industry's big issues.
Lynette Ang, chief brand and communications officer, NTUC Enterprise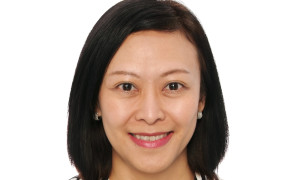 Biggest Boo-Boo of 2016: We started a clear digital strategy. I wish we had experimented with more and different content quickly, and be alive to the buzz in the digital space as long as we remain authentic to the brand. We followed a certain structure and calendar, but I think we really could have been more alive!  For instance, capitalising on the Pokemon craze or the mannequin challenge etc.  So, the biggest boo-boo was not being flexible and adaptable as quickly as we should!
Hopes for 2017: I will be starting my new role as CMO of Sentosa and I look forward very much to a new and fresh interpretation of "fun" on the island. Digital will be super important and we want to be in the front and centre of all things fun - and that means being alive to all trends and buzz that's appropriate for the Sentosa brand of Fun!
Mark Fong, SVP head branding and strategic marketing, City Developments Ltd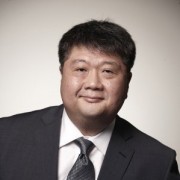 Biggest Boo-Boo of 2016: Every poll had Hillary leading right up to the day of the actual elections. The big lesson for marketers is that we all live in bubbles, and the feedback of echo chambers of like-minded groups has little bearing with reality. 'Likes' and 'shares' online do not convert into real world transactions. The moment of truth is all that matters.
Hopes for 2017: Excellence is the superior execution of fundamentals. Creativity is the refreshing execution of fundamentals. The common thing is having the fundamentals in place. So my biggest wish for 2017 (and the years after) is that ad agencies stop removing proven older staffers with category experience and replacing them with inexperienced millennials and tell clients this is a good thing. But, like world peace, I know that will never happen.
Rod Strother, VP digital transformation, StarHub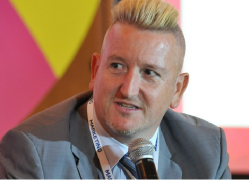 Biggest Boo-Boo of 2016: My mistake would have been not making enough mistakes. After all 2016 was my was the "honeymoon" period on the job.
Hopes for 2017: It is going to be incredibly challenging and we have to remain competitive. Next year, We want to see the fruits of our labour in the work that we've done in the digital transformation team. In terms of the industry, I have sat through a lot of presentations and seminars this year where marketers have projected their plans for the next year and what needs to be done. But next year, I hope to see what they have done about it and map the difference. That would be interesting.
Davin Leong, head of regional sales APAC, Henkel Singapore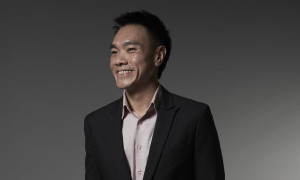 Biggest Boo-Boo of 2016:  We were overly confident of the brand's equity and the attraction levels of the celebrity the brand appointed. We have an existing collaboration with a global supermodel for an existing range of hair care products that are doing very well in Europe. The sad reality was that consumers had little knowledge of the supermodel and needless to say, the engagement scores were depressing and product sales were lukewarm. We hence deviated from our core communication principle of engaging consumers in conversations with the brand and not the other way around, we had to quickly change our approach.
Hopes for 2017: I hope that marketers and brands continue to stay true to authenticity despite operating in a volatile, uncertain, complex and ambiguous (VUCA) environment.
Clarence Chew, head of marketing, Decathlon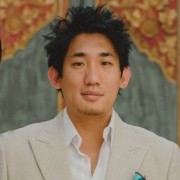 Biggest Boo-Boo of 2016: I think that the biggest mistake was a lack of internal communication that caused our team to be unable to effectively be recognised for the work done within our organisation, especially since marketing has not been a core function for the past many years.
Hopes for 2017: In 2017, I would hope that marketers take the time to not only communicate externally, but also internally in order to ensure that colleagues and management know of their activities and their achievements.
Stephen Mangham, partner, Manghamgaxiola McGarryBowen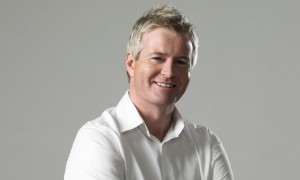 Biggest Boo-Boo of 2016: My biggest mistake? It was the assumption that voters in the UK and the US would ultimately make the sensible decision. They didn't, and we will be living with the consequences of those decisions for many years to come. It is also a reminder to us in the research and marketing industry that people do not always tell the truth.
Hopes for 2017: My resolution is to keep having fun. It's only advertising after all.
Pat Law, Founder, Goodstuph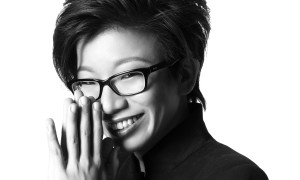 Biggest Boo-Boo of 2016:
It was a Saturday evening when we were given the instructions to get a poster printed and framed in time for a very important guest's arrival at the airport on the following Monday morning. It was one of those unique situations where the urgency was warranted for, and we needed to deliver, rain or shine. Miraculously, we managed to get the prints out by Saturday midnight, and I took the entire set over to the client's home for his approval the next morning. The entire set. I did not leave any spares at home for protection.
Like luck would have it, in a hurry to get to the framers, I fell down a flight of stairs and ruined every single copy I had. Crumbled. Torn. Unpresentable.
I had to beg for the printer to reopen his shop on a Sunday, reprint the poster in an hour, and deliver to me yet again. Thankfully, he took pity on my stupidity. You can definitely count on me never doing that again.
Hopes for 2017: The coming year will be a tough one for the economy. My hope for the new year isn't for myself but rather, for the country on a whole. The people in Singapore are a resilient bunch, and for the younger ones, it'd be their first recession. It's part and parcel of the business cycle. I wish for us to hold tight and strong together as one. And know that we will definitely survive.
Prantik Mazumdar, managing partner, Happy Marketer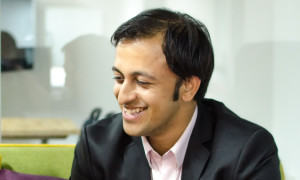 Biggest Boo-Boo of 2016: My biggest mistake in 2016 was not to take regular breaks to re-energize myself through enough sleep, exercise and travel. And yes, I am kicking myself for not being stricter with a couple of clients who took us for granted and did not pay us. You know who you are.
Hopes for 2017: I would like 2017 to be the year where we become fitter, leaner, more knowledgeable and productive. I for one would love to travel to specific cities to listen, absorb and learn from thought leaders not just from the digital arena but also from domains such as public policy, sports and art. Oh and if I can publish a book in 2017, I will feel like a king!
Fiona Bartholomeusz, managing director of Formul8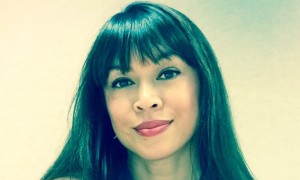 Biggest Boo-Boo of 2016: As an agency you need to push back to a client. Earlier this year, we had a really nasty client with the general manager yelling at us. We need to realise the difference between a nasty client and a tough client. We need to remind ourselves that respect is important. Clients also need to be reminded that people working in agencies are humans and need to be treated accordingly.
Hopes for 2017: I hope that clients realise that pitches require time, effort and money. Also, I am hoping that clients are a little more kind to agencies and not make us work over holidays. We are humans too.