With the industry is suffering a shortage of senior marketing talent, companies are offering a 13% average salary increase to those who make a career move.
According to Robert Walters' mid-year update, four sectors in Hong Kong with the highest need for new talent include Financial Services, Retail, IT& T and FMCG - sectors that are branching out into Mainland China market.
Not surprisingly, the highest salary increase goes to financial services sector, where salary for marketing director roles average at HK$1.5 to HK$1.8 million per year.
Retail marketers are now commanding between HK$1 million to HK$1.4 million from senior marketing director role with IT marketing director's averaging at around HK$900,000 to HK$1.1 million.
In total, salary ranges for marketing director roles in Hong Kong are around HK$1.3 million a year.
See the full chart here: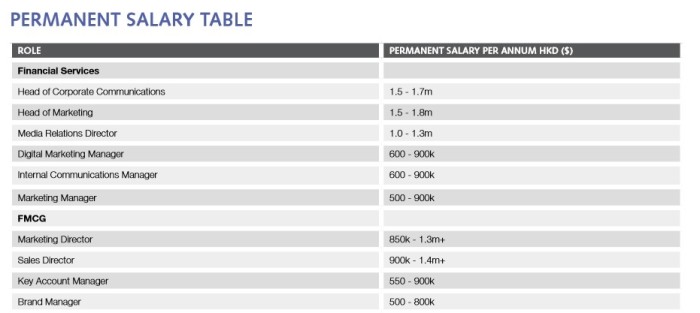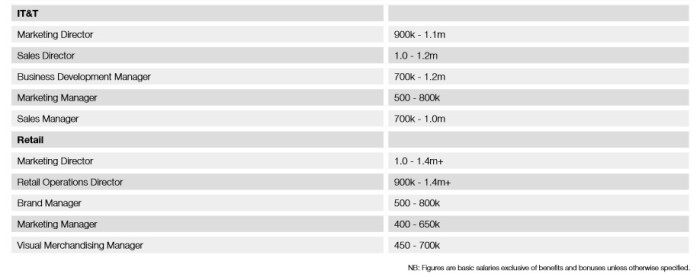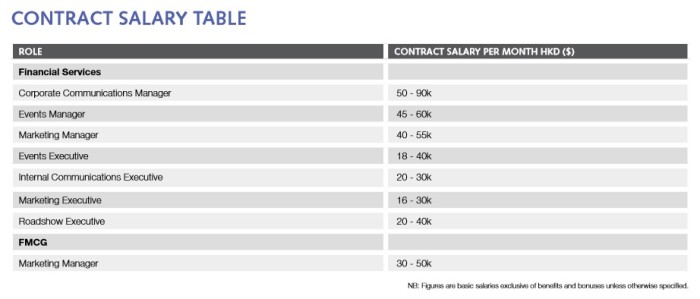 The report shows that many jobs remained unfilled in the sales and marketing sector in the first half of 2014.
The high volume of vacancies piled up particularly from the four sectors above where companies continue to expand their business to China.
As a result, sales and marketing professionals with strong English and Mandarin language skills were highly sought-after.
Ironically, positions remain unfilled even while unemployment rate in Hong Kong climbed to 3.20% in June 2014.
The report suggests that shortage of trilingual candidates and slow-moving interview processes made it challenging to secure high calibre talent.
Companies within the marketing space, according to the report, are looking for mid-level, all-rounded candidates who were capable of working in smaller teams and taking on a broader set of responsibilities.
Looking forward, the report anticipates that financial services companies will continue to hire contract events and conferences specialists. Professionals in this field are expected to command 20-30% increments when moving between contract jobs.
It suggests companies to speed up hiring processes as the length and benefits of the role remain a deciding factor for contractors.