In a world where everything moves at rapid speed, it is not surprising consumers have very little patience for ineffective products.
A recent Nielson global survey shed light on Malaysians' cleaning habits, with price and product efficiency topping the charts for most desired product attributes.
Here are some of the other attributes consumers deem important:
Top 10 attributes that Malaysian consumers consider when selecting a household cleaning product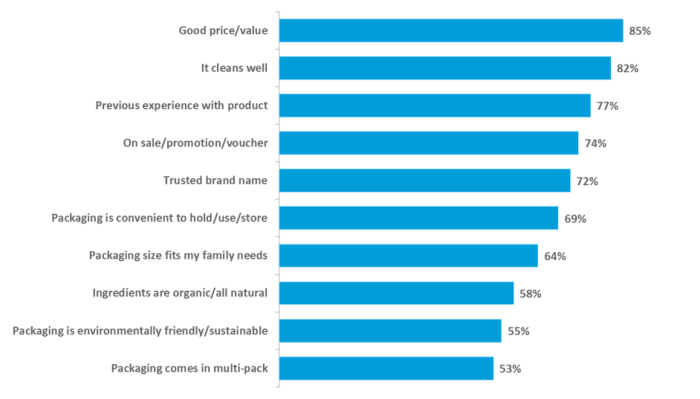 Top 10 benefits that Malaysian consumers seek when purchasing all-purpose cleaner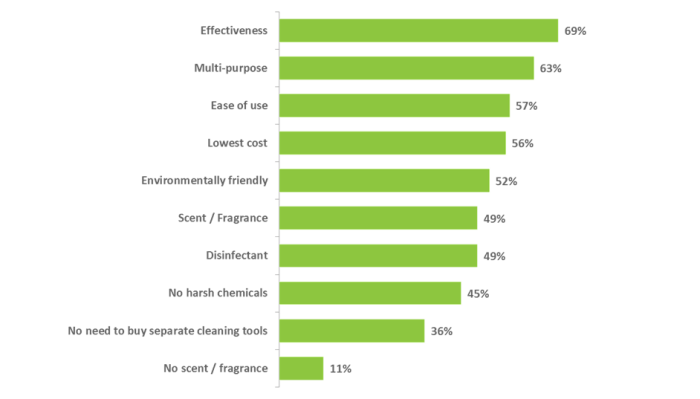 The report links growing urbanisation in Southeast Asia to the increasing demand in products boasting convenience and fast results. Packaging which is also easy to store or handle is also highly sought after Regan Leggett, Nielsen's executive director, thought leadership and foresight, Southeast Asia, North Asia and Pacific said.
"Urbanisation largely means smaller storage spaces, and as a result availability of a range of pack sizes, concentrates and multi-use/multi-function products is key."
Channels where Malaysian purchase their cleaning products were also explored, with modern retail channels coming out as the go-to choice of store for purchasing cleaning products, despite tradition trade which reigns in Malaysian for everyday shopping.
Digital retail channels have yet to gain significant traction in Malaysia, with only 13% of Malaysian respondents purchasing supplies from an online retailer compared to 23% globally in the past 12 months.
Top 5 channels where consumers purchase their household cleaning products in the last 12 months (Malaysia vs. Global)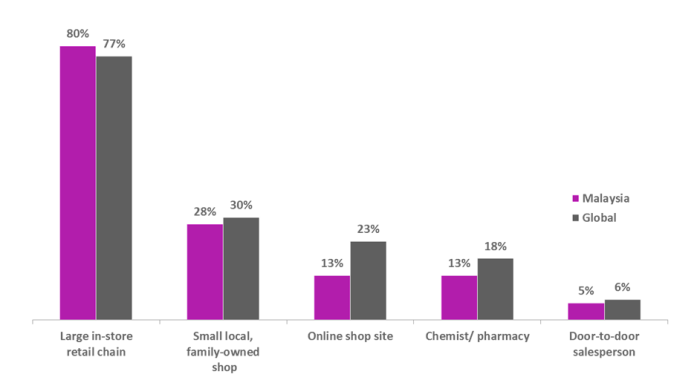 "Consumers' fast-paced lives is driving demand for products that reduce the time spent on cleaning tasks, are easy to use, clean quickly and deliver superior results," observes Leggett.
The Nielsen Global Homecare Survey polled more than 30,000 online respondents in 61 countries to understand cleaning and laundry behaviours and sentiments around the world.
Read also: Product innovation is the new marketing