As if marketers need another reason to aggressively push mobile advertisement. TripAdvisor's Trip Barometer Mobile and Social survey reports that 95 percent of Malaysians are addicted to staying connected via their smart phones while on holiday.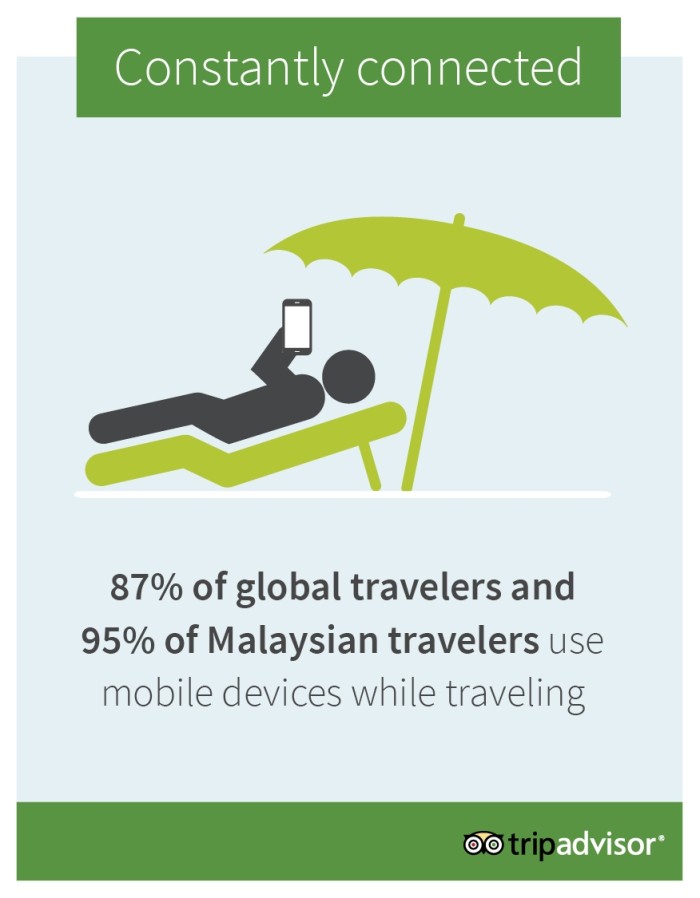 Globally, out of all generations, people between the ages 18 to 24 are the most avid users of mobile while travelling (94%) and women (88%) are slightly more attached than men (85%).

The desire to stay connected with family and friends back home and fear of missing out are the principal reasons behind this growing attachment to mobile connection and social media usage while travelling. Calling and texting remain the key reasons while a significant portion of travellers are also using their mobile devices to look for recommendations on-the-go.
However, Malaysians in particular are especially reliant on their smart phones when it comes to planning their trip.

On the business end, the study reveals that hospitality businesses are not currently taking advantage of travellers' voracious appetites for mobile technology. It is reported that the global hospitality business is not meeting travellers' mobile expectation with almost a third of hoteliers not grasping the opportunity to reach out to mobile users.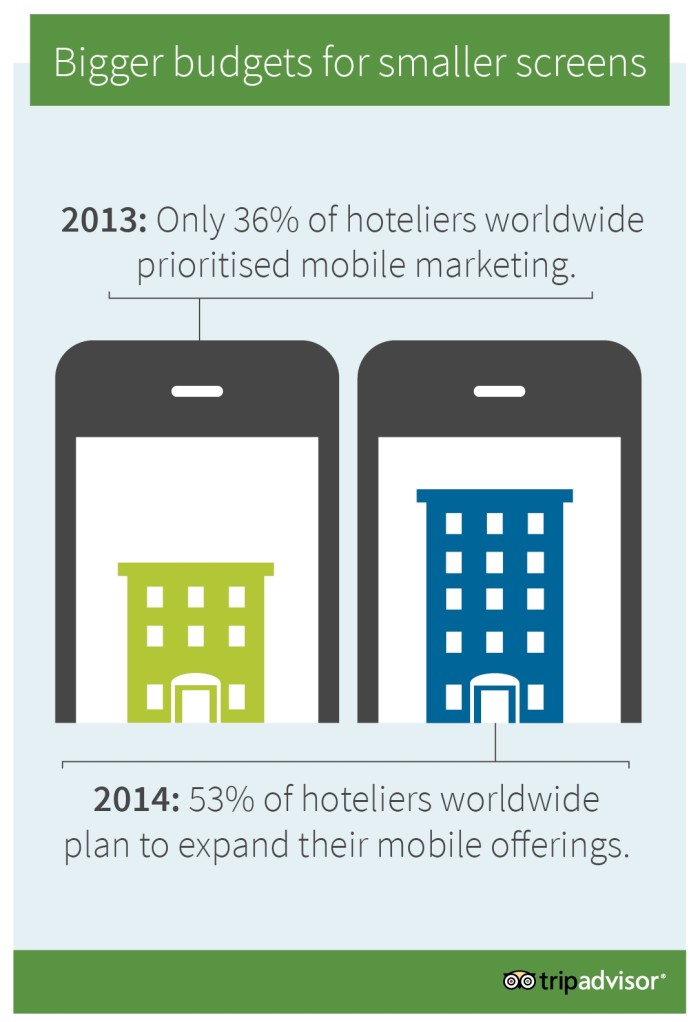 "TripBarometer findings revealed that there are opportunities for hospitality businesses to provide value at various points throughout a traveller's journey. Ultimately, mobile offers a direct link to travellers on the go," said Julio Bruno, global vice president of sales, TripAdvisor for Business.