Just as the world was about to forgive and forget the Indonesia flag gaffe, organisers of the #KLSEAGames seem to again have garnered attention for wrongfully placed flags again. This time, broadcasters RTM placed eight out of 11 participating countries wrongly on television during the SEA Games medal tally.
The countries involved in the mix up were Vietnam, Singapore, Thailand, Myanmar, Indonesia, the Philippines, Cambodia and Laos. The medal tally also used the names "Singapura" and "Filipina" rather than "Singapore" and "Philippines".
To its credit, Malaysian broadcaster RTM was swift to apologise for the multiple flag gaffes. According to multiple media reports, Datuk Abu Bakar Ab Rahim, RTM's director-general of broadcasting, apologised for the errors during the news segments, adding that those mistakes arose at the production level while updating the medal results which were constantly changing. According to  The Star, he also said that RTM will "take action in order to prevent something similar from happening again.
Meanwhile, the Singapore flag was also wrongly placed next to Malaysian swimmer Keith Lim Kit Sern's name. It also used "KUL" to indicate the country instead of "MAS".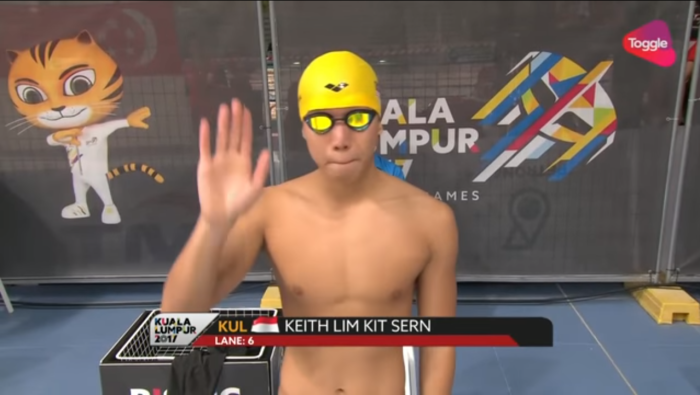 The latest flag gaffes follows a recent blunder which saw the Indonesia flag being misprinted upside down, looking very much like the Polish flag instead. With the games being of such high profile, regional and global media outlets such as Channel NewsAsia, The Straits Times, Reuters, ABCNews and Times of India spread word of flaw in a matter of hours.
In response to this incident, the SEA Games official organisers quickly issued an apology saying: "We would like to sincerely apologise to the people of Indonesia for the inadvertent error of publishing the wrong flag for Indonesia." It added, "We very much regret the mistake and trust the strong bond between the two countries will further strengthen in the spirit of the SEA Games."
This also led to Malaysian Youth and Sports Minister Khairy Jamaluddin, on Saturday, apologising to his Indonesian counterpart Imam Nahrawi, both on Twitter and in person. Netizen sentiments, however, have been harder to control with many taking their discontent to Twitter, and starting the hashtag #ShameOnYouMalaysia.
Looks like someone needs to go for Geography classes.
(Photo credit: Twitter)