We know for a fact Malaysians know how to have fun. But this April Fool's Day, the nation was all abuzz with great stunts pulled by brands in the country.
Here are a few we spotted (and loved):
Lazada Malaysia
It seems like love was in the air this April Fool's Day for Lazada Malaysia. Pushing boundaries and making the impossible, possible - Lazada claimed that it was launching its newest service, LOVEZADA, a proprietary dating app to help online shoppers find the perfect partner. The LOVEZADA application claimed to use an algorithm that picks up on browsing and purchasing habits, and then uses sophisticated machine learning techniques to match shoppers with others who have similar personalities and shopping preferences.
"Lazada currently has the best in online shopping: convenient delivery services, the biggest brands and the widest selection of products. We now have 10 million products online, from smartphones, to fashion and even groceries. We are constantly asking ourselves… how can we make our shoppers happier? Now we have the answer," said Andrew Gnananantham, the chief marketing officer of Lazada Malaysia.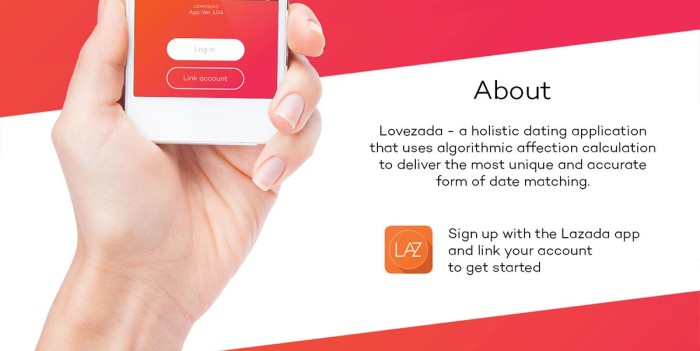 Gasp! Love on an e-commerce trolley. Could things get any sweeter?
Audi Malaysia
Audi Malaysia decided to introduce the "D.O.L.L.A.H.!" which means Dynamic Operational Lateral Logic Assistive Heuristics. Yup, that's a mouthful for sure.
#DOLLAH is customised for Malaysian drivers, said Audi, and it also engages in a 'Auto Double Parking Finder' feature that shortens a driver's time looking for proper parking. Meanwhile, the 'Manglish Heads Up Display' increases your comprehension of GPS while reducing the guiding errors.
Our favourite feature is of course the 'COP SAMAN Evader' that will help your Audi match legal speed in areas heavily populated with COP Systems. Hilarious stuff!

"We believe that DOLLAH's arrival is timely as the auto-piloting industry will have much to benefit from research data gained through our unique
#
TrulyMalaysian
driving experience." said Audi.
Cheeky and localised. Thumbs up Audi.
BMW Malaysia
BMW Malaysia apparently launched the BMW ConnectedDrive which puts you in touch with everything you consider important. This is an  all-new BMW ConnectedDisplay Key, the first smartphone that is integrated into the BMW Display Key, offering you greater connectivity so you can focus on the essentials of your life.
Would be pretty cool if this was real!
Boost Malaysia
Durian Lovers, this one would have been fun for you guys! But it was only available for 1 April 2017.
AirAsia
Plain and simple, AirAsia helped fans find ways to actually play pranks on their mates. Check out their GIF.
We definitely liked the simplicity of the whole stunt.
Naga DDB Tribal
Naga DDB Tribal has unveiled that NagaAIR, a clunky chatbot, is in fact an April Fool's hoax. The stunt carried out via Facebook, demonstrates that despite all the data rage real communications solutions cannot exist without human mediation. The stunt goes on to show how much of a difference human insights brings to a highly data-driven world.
Yup, this could soon be a possibility. But for the time being, the human touch is still vital.
iPrice and Amazon Malaysia and Singapore
A press release was sent out to news outlets which said Amazon was launching with exclusive affiliate partner iPrice Malaysia. Maintaining the ethos of Amazon, the new e-commerce platform in Malaysia will be guided by four principles: customer obsession rather than competitor focus, passion for invention, commitment to operational excellence, and long-term thinking, said the release.
Among the first special merchants is self-proclaimed Raja Bomoh Sedunia Nujum VIP premiering the popular device named Bomoh Search Engine, Full Set. The product set is made exclusively for Malaysians and includes a pair of fresh coconuts, a pair of the "All Seeing Stick", a wooden basket and a magic carpet. Made in Malaysia, the Bomoh Search Engine is compatible with traditional Bomoh spells and Harry Potter spells, the release hilariously said.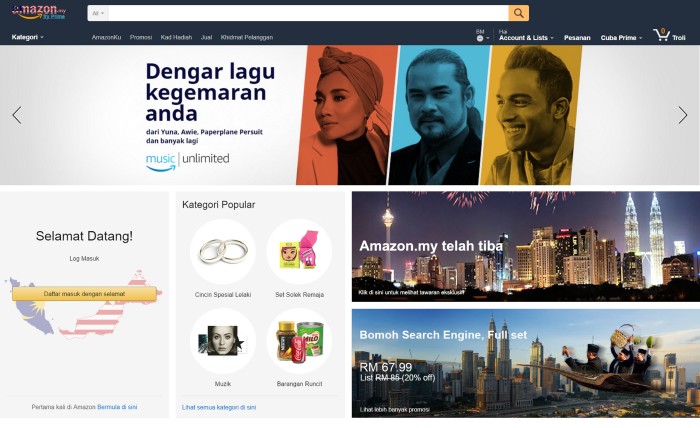 [gallery link="file" ids="171195,171196"]
Spotted any other cool pranks by Malaysian marketers? Email us at rezwanam@marketing-interactive.com and viviennet@marketing-interactive.com.