Malaysia Airlines recently put up a social media post on Facebook promotion Mt Eden in Auckland, New Zealand, as a tourist destination.
Unfortunately, the airline brand seemed to have got its geography mixed up with the post claiming that it was part of the "finest cultural and natural sights in Christchurch" - not Auckland.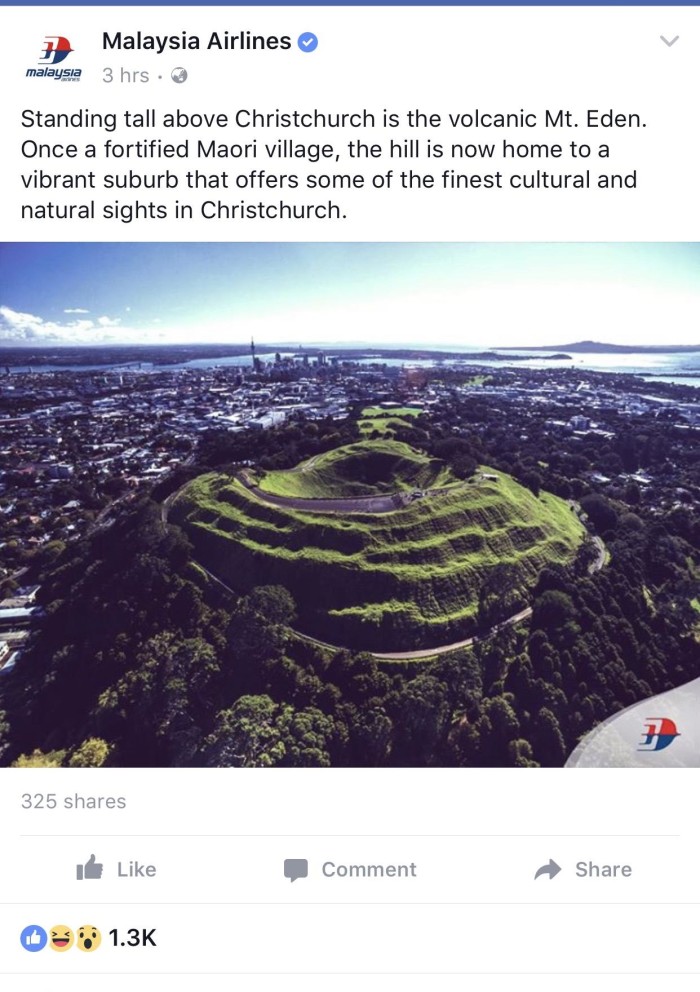 What may seem as a minor error, did not go unnoticed by many netizens. It was in fact called out by many users. Netizens were quick to point out the mistake in the post and followers responded to the post with  sarcasm and mockery. Here are some comments we saw: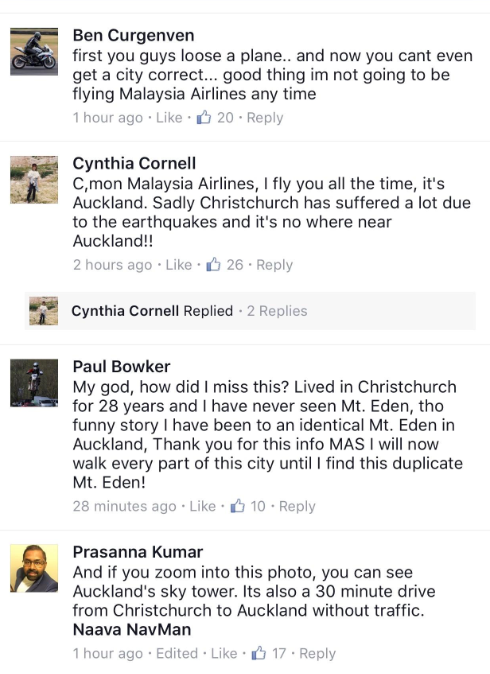 A quick check by A+M revealed that the post has been since pulled down.
This is not the first time the airline has gotten unwanted attention for its campaign.  In 2014, Malaysia Airlines had to apologise for launching a promotional campaign called "My ultimate bucket list" where it asked consumers to name travel destinations that were on their list. The promotion came shortly after two of its aviation tragedies.