Lyft is launching new TV spots taking humorous aim at its rival Uber as part of its new brand campaign called "Ride on the bright side".

In one ad, three executives in black suits in a conference room are having a discussion about how they can put Lyft out of business. While the ad does not mention any names, it does depict the company as "Ride Corp", making it apparent that the Uber and Lyft rivalry has been a source of inspiration for the advert.

[embed]

]

"We've got to slow them down. How are we going to do it?" one executive asks. "Spikes strips?" his colleague suggests.

This is one of four 30-second ads that Lyft plans to roll out on television networks in the US this year. The campaign will also span outdoor advertising.

[embed]

]

[embed]

]

Uber and Lyft are fighting for market share in the US. After Lyft started making gains at the beginning of the year, Uber cranked up spending. The company lost $100 million in the US in the second quarter, while Lyft promised investors earlier this year to keep monthly spending under $50 million.

In the interview with AdAge, Lyft's VP creative director Jesse McMillin said the ads were not solely targeting Uber, but rather the broader set of competitors that are "overly corporate" and "impersonal".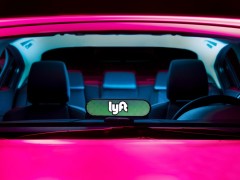 The company will also replace its pink mustache with a connected device dubbed as "amp" which enables customers of the service to identify their drivers based on what color the amp emits. The device will be made available to drivers located in San Francisco, Las Vegas and Los Angeles before the end of 2016.