AIA Hong Kong has released a heart-wrenching mini-film "Love is in every moment"(愛在當下) hoping to pull on audience's heartstrings and inspire people to cherish their loved ones.
Based on true story, "Love is in every moment" tells the story of Hong Kong's first world champion bowler, Siu-Hong Wu, and his father to fight against cancer.
The father and son are portrayed as kindred spirits who share a love of bowling. However, they are both diagnosed with cancer.
Upon his father's death, the disheartened Wu continues training during his own rehabilitation despite physical weakness. He doesn't perform well when he first returns to competitive bowling.
The film shows that drawing on memories of his father, he gets powerful inspiration, and overcomes the difficulties with determination and perseverance. In the end, he takes home the glory as Hong Kong's first world champion.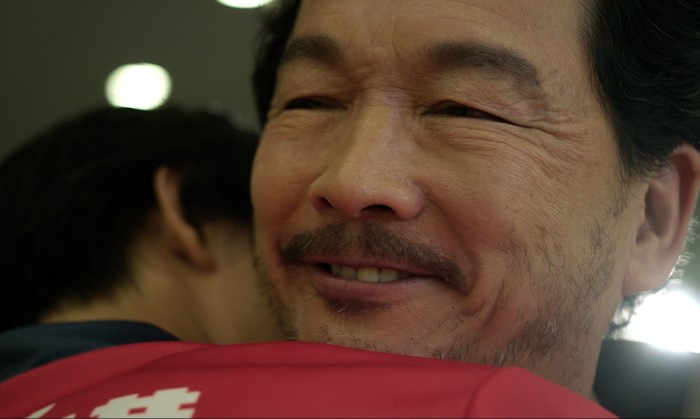 To make the film even more emotionally engaging, the two-time Hong Kong Film Awards best supporting actor Kai-chi Liu stars as Wu's father.
In partnership with Uth Creative, the heart-touching film has attracted almost 1 million views within 24 hours since it was uploaded to AIA's Facebook page on the night of 12 April.
READ MORE: AIA's emotional father-daughter bike tour story nets four million views
Jacky Chan, CEO of AIA Hong Kong and Macau, said, "Following the overwhelming response to 'Love is in every moment' last year, we are delighted to introduce our second mini-film with the same overriding theme to take this message of love even further,"
"We hope that this true story of a fight against cancer will inspire people to care for their loved ones and to keep a positive attitude as they navigate through the difficulties in their lives."
"Love is in every moment" is AIA Hong Kong's large-scale brand marketing campaign. The scope will later extend to television commercials while Siu-Hong Wu will appear in print and MTR in-train advertisements.
In the digital era, the company has decided to go online instead of using traditional advertising channels to promote the campaign, AIA Hong Kong's spokesperson said "comparing with traditional media, it is a more effective channel to convey the brand messages of a company. In addition, mini-film has its unique competitiveness in terms of depth and breadth, enabling us to convey the AIA's brand positioning of 'the real life company'."
The video also plays part of the marketing campaign for the company's newest "protect elevator" series for critical illness protection.
Credits
Marketing team: AIA International Ltd
Creative team: Uth Creative Group Ltd
Production team: The Film Factory Limited
Media team (Digital): CMRS Digital Solutions
Media team (Traditional): Starcom MediaVest Group