Excitement about the Rio Games is running high, and this summer, people will channel it into mobile. According to a Facebook-commissioned survey by GfK, 64% of surveyed people globally who show interest in the Rio Games plan to use a mobile device to look for news about the events.

And Millennials will lead the way, compared to Gen Xers.

Football is the favorite event globally, but preferences vary by region and by country.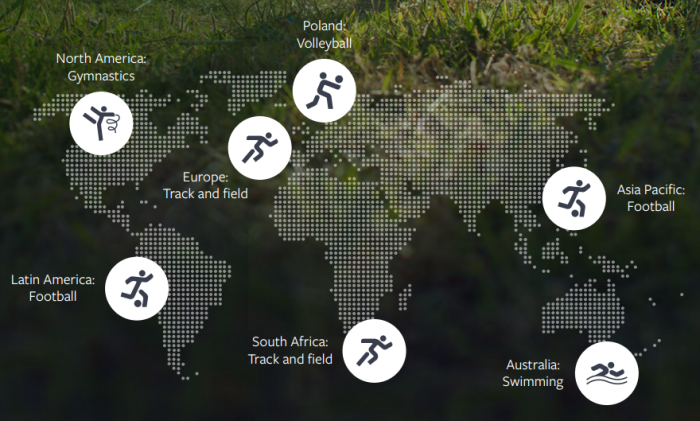 Male or female, young or old, solo or surrounded, the world watches the Games. While it's wise to target individual groups with personalised messaging, keep overarching campaigns inclusive.