In a recent interview with Auto Motor und Sport, Bernie Ecclestone, chief of Formula One (F1) was quoted as saying "Singapore was suddenly more than just an airport to fly to or from somewhere. Now they believe they have reached their goal and they do not want a Grand Prix anymore".
This comment did not go down too well with Tribal Worldwide Singapore.
Hours after this news was reported, the social and the tech team at Tribal Worldwide Singapore got together to put up a quirky interactive poll on Facebook.
The post said, "Please hor, we are much more than an airport okay?" This tongue-in-cheek post was  created to resonate locally.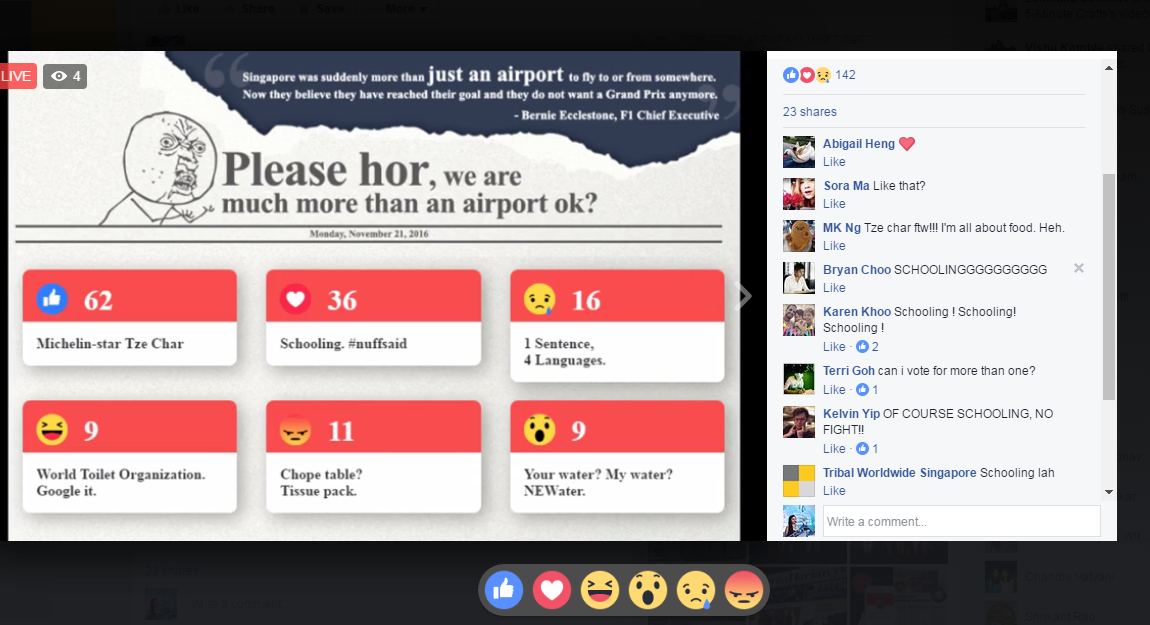 The company used the Facebook Live and the poll function features to collect people's ideas on what they think Singapore is known for besides being just an airport city.
When reached out to by Marketing, Jeff Cheong, president of Tribal Worldwide Asia, which belongs to DDB Group said, "We are more than just an airport. In fact, we are known for many quirky things."
He added, "This information is gathered in a web application that is streamed online in real time to visualise the results on the post."
So, what do you think Singapore is really famous for ?