Last weekend, the Royal Australian Navy (RAN) hosted its 100th anniversary celebrations with an eye-popping display of pyrotechnics and light projections.
The event, the Royal Australian Navy International Fleet Review, was part of week-long celebrations spanning 3-11 October, and was held to commemorate the original seven warships that entered Sydney Harbour in 1913. It is said to be one of the largest public events held on Sydney Harbour since the Sydney Olympics in 2000.
The highlights included a light show from land, warships and Harbour Bridge positions, and a full projection show telling the history of the Royal Australian Navy on the Opera House sails, and the Harbour Bridge Pylons.
Fireworks were launched from city rooftops, barge positions from Cockatoo Island to Fort Denison, the Harbour Bridge and from the decks of RAN warships.
40 warships from Australia and visiting international navies, including China, India, Russia and the US, and 20 tall ships, plus passenger and recreational vessels of all shapes and sizes including seven RAN ships were displayed. There were also choreographed fly-overs from Navy and Air Force aircraft.
The event made use of a choreographed soundtrack which was available for smartphone download or could be live-streamed via radio/internet.
The creative agency for this event was Imagination Australia.
More images here: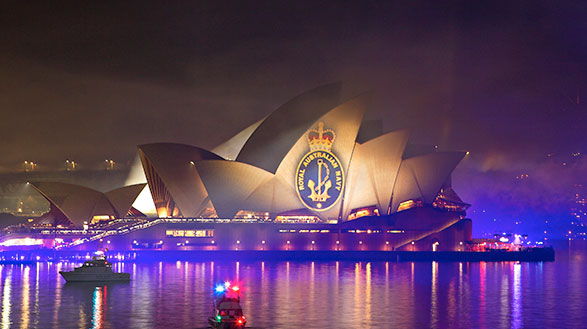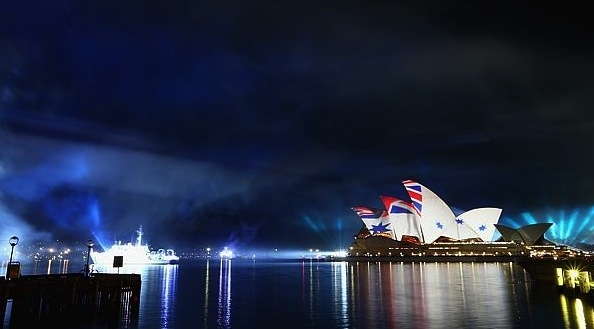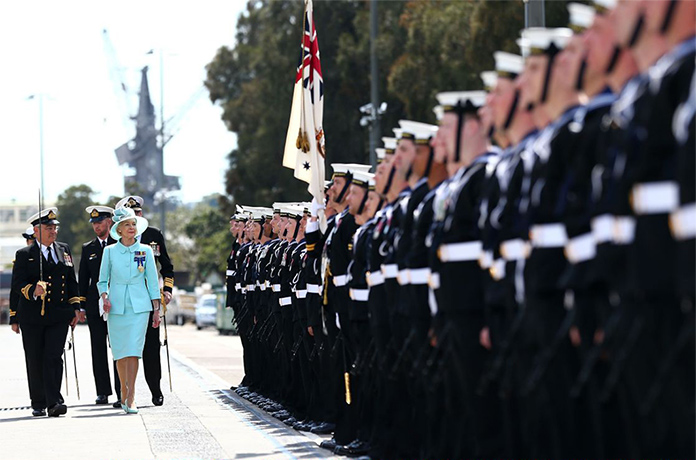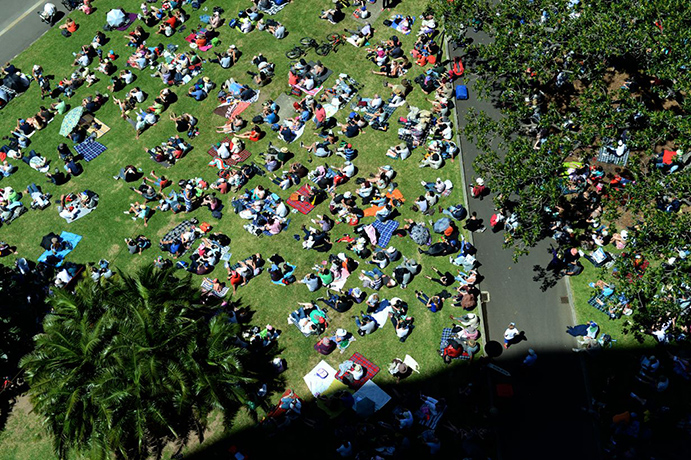 Photo credits: Imagination Australia