Next Digital KL has built and launch the latest website for Fresh Events Global to promote its upcoming event, The Music Run.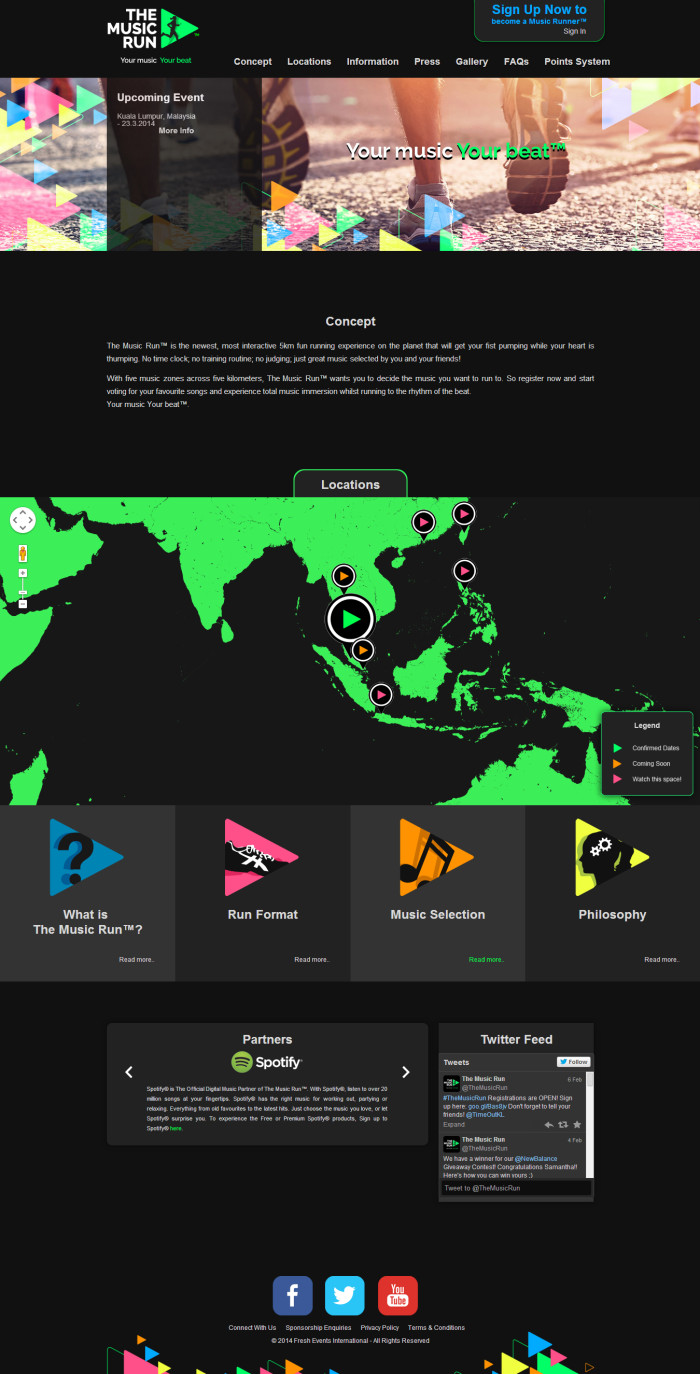 The Music Run is an interactive 5km run where participants can choose to walk, run or dance through five 1km music zones blasting their favourite tracks according to genre, powered by Spotify.
Participants are encouraged to open up a Music Runner account on the designated website and put in a vote of their favourite track from each of the five music genres. In line with the event's tagline "Your music, your beat," the 10 most popular tracks from the genres will then be included in the playlist for the run.
"The Music Run has no time clock; no training routine; no judging; just great music powered by Spotify that can be selected on The Music Run website by participants," said Sam Middlehurst, director of Fresh Events Global.
"Integrating a points/rewards system into the experience is a great way to encourage interactivity and participation on multiple levels, even before the run kicks off," Middlehurst added to highlight the importance of adding an interactive digital element to make the on-ground event more exciting.
Janet Teo, Next Digital KL said, "We've designed this immersive website to fully introduce the entire concept of The Music Run, which is totally unique. We feel that it'll strike a chord with anyone who loves a stand-out experience with friends and music."
The Music Run sees partners with Spotify, AIA, 100 Plus, New Balance, Fitness First, Men's Health, Time Out and Expatriate Lifestyle magazines.