It's all about road safety as we close off 2013 in Malaysia. According to a study released by The Malaysian Institute of Road Safety Research, 23.3% of fatal drivers tested positive for alcohol.
That number is not only astonishing, but it is resoundingly far off from the actual number of drunk drivers in Malaysia.
MyTeksi, in an effort to raise social awareness and shed light to the dangers of drunk driving, has made over its two regional leads to be 'ugly' as a part of its 3 months long public service campaign.
Posters of Cheryl Goh, regional marketing head and Aaron Gill, regional product head of MyTeksi , will be plastered throughout bars and clubs in the Klang Valley with headline: "If I start to look sexy, book a taxi."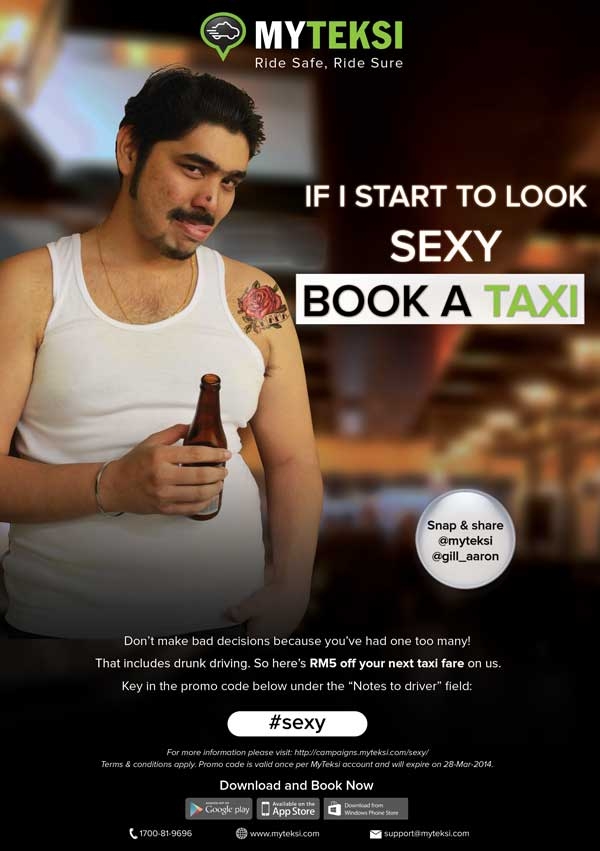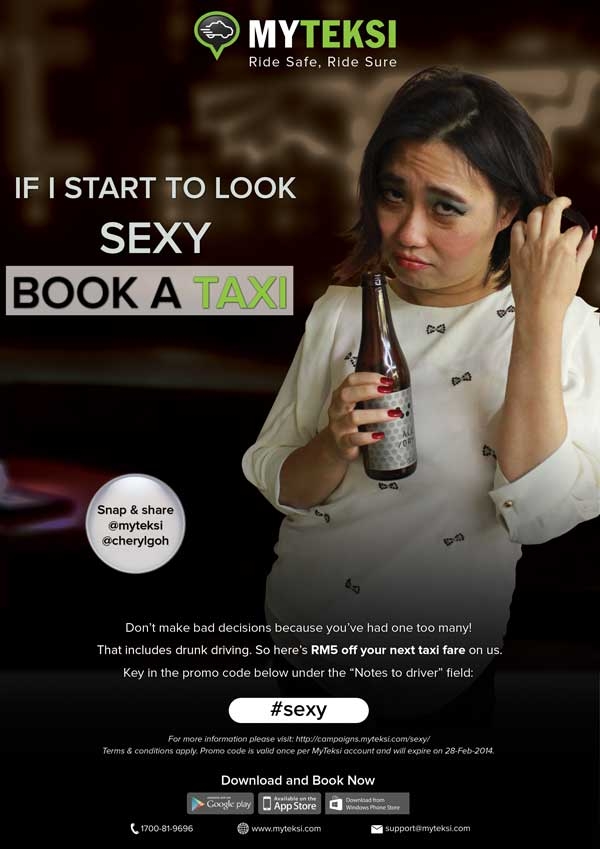 "As a Malaysian company that cares for Malaysians, MyTeksi hopes our posters will raise awareness against drunk driving," said Goh.
This is not the first responsible drinking campaign by MyTeksi.