LBC Express has successfully called to arms millions of Filipinos online to support Filipino boxer Manny Pacquiao in his highly-anticipated rematch with Timothy Bradley for the WBO welterweight championship belt
The Move it For Manny campaign, developed by Arena Philippines, urged boxing fans to upload their photos with a raised left fist to show their support for the People's Champ.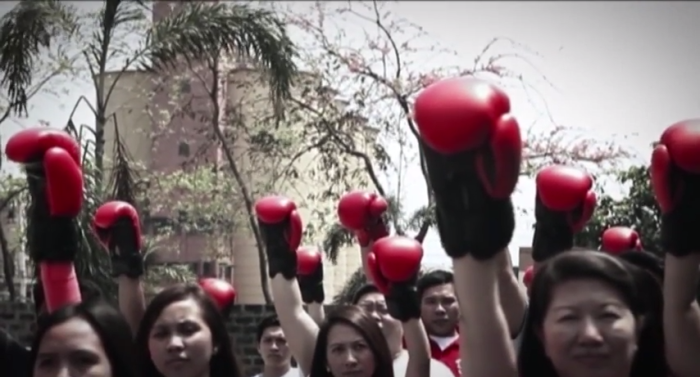 Started in 2 April, the campaign was concluded on the 13 April rematch and had notable success. In just ten days, the hashtag #MoveItForManny generated 21.1 million impressions on Twitter.
Move it For Manny posts also flooded LBC's official Facebook page, generating 6.2 million impressions, which includes two videos that separately generated 38 million impressions. In addition, the campaign also recruited 4,792 new fans gained from purely organic reach, twice the two week average for the company.
Arena ensured that Pacquiao's fans were in every fiery exchange and heart-stopping blow during the rematch. Days before the bout, LBC sent custom-made boxing wraps to him with the names of people who have lent support online.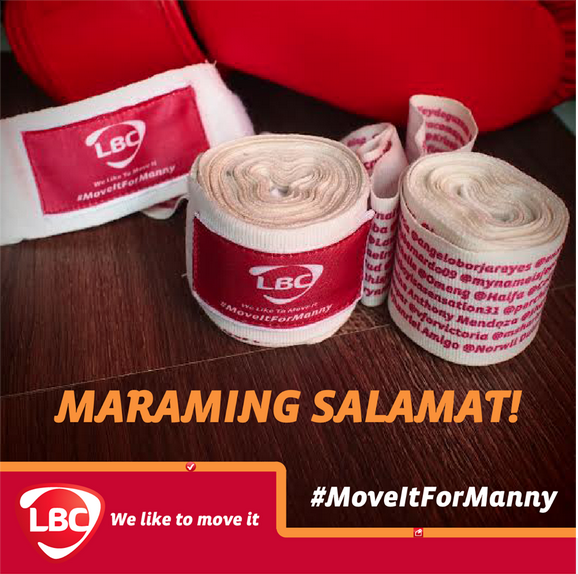 "LBC wants to be there for what the Philippines' is experiencing – whether it be a tragedy or a victory. For several years, LBC has been moving money and cargo for Filipinos, now it's time that we move Manny," Lawin Bulatao, executive creative director of Arena.
Pacquiao was indeed moved with the gesture and created a special thank you video for his supporters. The celebrated boxer did avenge his 2012 loss to the Desert Fox but the jury is still out whether the LBC hand wraps gave Pacquiao's punches an extra whoop.