Sadia, a frozen chicken brand from Brazil which exports to Singapore and Japan, is trying to get some attention this election weekend.
Working with Publicis Singapore, which handle's Sadia's account in Singapore and Hong Kong, the team came up with a Facebook post that read: Help us out here. What should we cook tomorrow? #Yourvotecounts #GE2015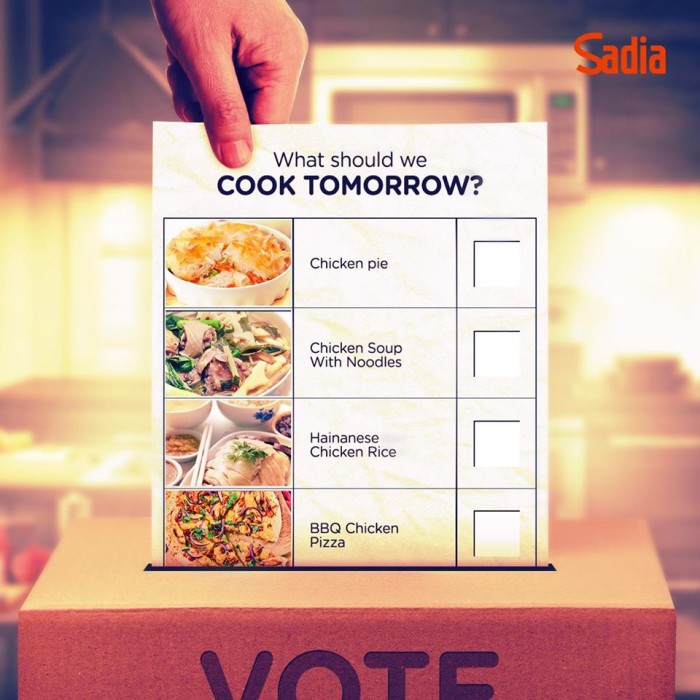 Publicis first started working on the account in July 2015 and the appointment is said to run for a year. The agency will handle social media management, content marketing of the brand's website and website creation for Sadia.
Meanwhile, if you have seen any other campaigns centered around the elections, share with us below.