This is a nifty little launch by Google.
In celebration of Chinese New Year, the popular search engine launched a microsite to offer solutions and tips to make celebrating the holiday fuss free.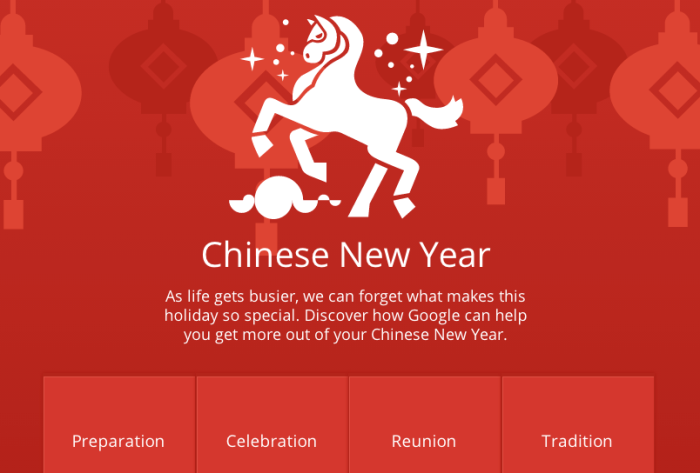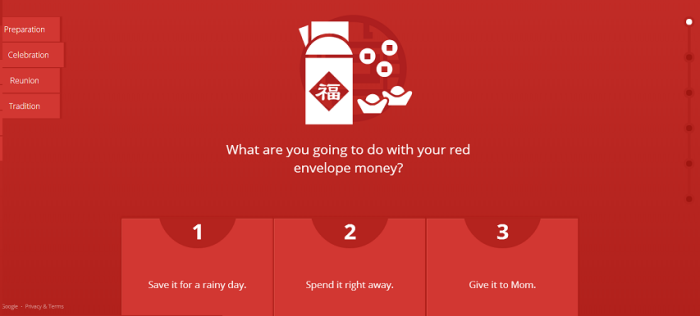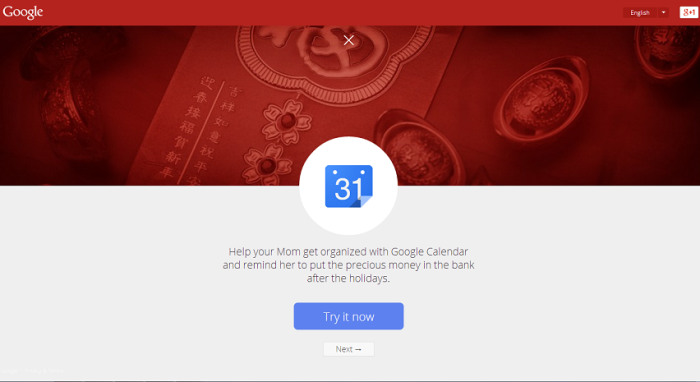 The site guides users along with what to do, what not to do, what this tradition means, and a slur of how-to's in case you get bored with all the endless, idled hours made available with the holiday.
All there is left to say is: Enjoy!