Who says you can't actually be friends with a brand on Facebook?
Comic book artist and journalist Chip Zdarsky sure proved that wrong. For months Zdarsky has been actively responding and sharing his life story and even getting his family members to become friends with Applebee's Barrie.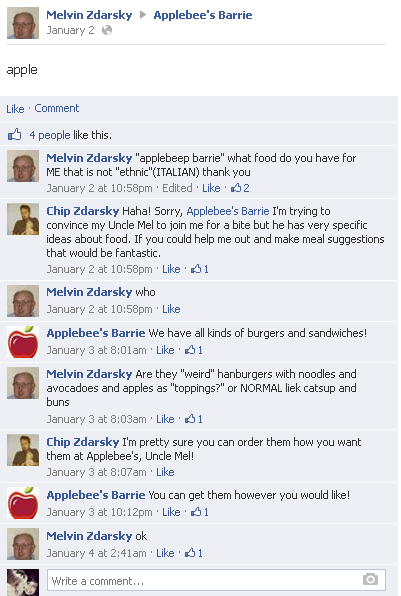 In an interview with Digiday, Zdarsky said his goal was always to get the brand to break out and "seem a bit more human". The exchanges between the two have led to fans taking to the brand's Facebook page in hopes of interacting with Zdarsky.
Read some of their hilarious exchanges here.