Programmatic is picking up and clients are learning to embrace it. But occasionally, mishaps happen.
Unfortunately, Citibank has fallen prey to one such incident of misplaced ads.  The article which appeared on People, talks about a woman honouring her husband's tragic death on a snow mountain in Argentina.
Under the article was a mobile ad by Citibank with the tagline "Delight in extraordinary travel moments together" coupled with an image of two individuals clutching skis in a snow holiday on a mountain.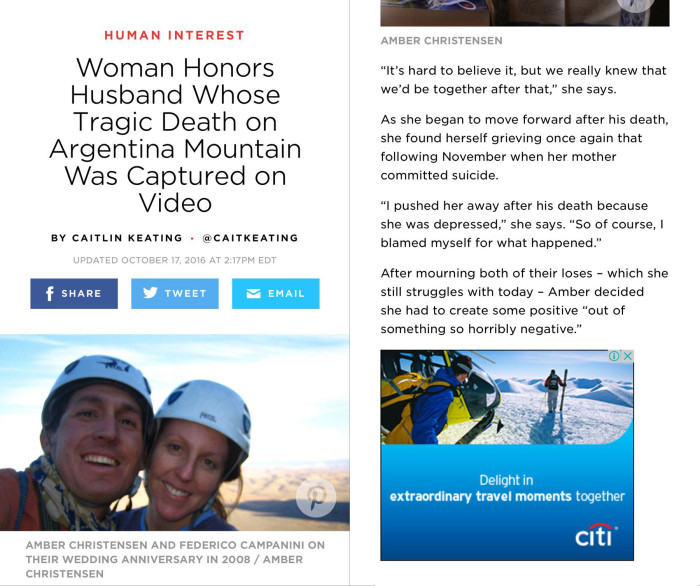 Yikes.
This is not the first time such an incident has happened.
In 2014, an Emirates digital ad was placed on The Straits Times's online edition, next to a tragic article on a missing plane with 18 passengers dead. Unfortunately for Emirates, the ad ran cheerfully next to it, assuring customers they can sleep "ridiculously well" in its business class seats.
Apple too was not spared from this hiccup, showing its lush, animated ad with divers using the iPad Air underwater, just above the tragic news of the Malaysia Airlines Flight MH370 on The New York Times online site.
Meanwhile in 2013, another misfired ad was found next to an article where a woman contracted a flesh eating disease in the US. In print, PSB Academy's ad looking to recruit students for its diploma programme was found next to an article covering a "sex-for-grades" scandal in the National University of Singapore.
Read also:
A case of unfortunate ad placement?