Carlsberg Malaysia, the official beer sponsor of the Barclays Premier League (BPL) has launched Strikr, a mobile application that allows Malaysian fans to join others worldwide in supporting their favourite club.
Juliet Yap, marketing director of Carlsberg Malaysia, said: "As the official beer sponsor of the Premier League, we have access to exclusive rights and the network to bring a uniquely Carlsberg BPL experience to our fans and football diehards in the country."
Strikr, which is available from Apple and Google Play stores, can measure the mood of every team's fans, thanks to an advanced algorithm. As a result it shows the effect of jaw-dropping goals, unbelievable saves and fancy footwork on the pitch on fans' emotions.
Developed in collaboration with Twitter, Strikr uses real-time Twitter hashtags and conversations to generate a highly relevant and unique feed for each user. The free app was launched by Carlsberg Global earlier.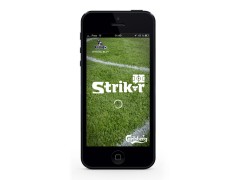 Strikr users are required to connect through Twitter, select the teams and players they are interested in, and be part of the conversation in real-time, follow the live scores, get real-time alerts on match events and show their support to players and teams.
And one feature, called Trophy Tweets, gives fans the chance to get their tweet featured on perimeter boards at selected Premier League clubs during matches, which means wise words of support by a fan can be seen by the Premier League's massive cumulative audience of 4.7 billion people.
"There's nothing like Malaysian BPL fans being able to engage in real time with billions of fellow fans from all over the world, and this international tribute to the world's favourite sport truly Calls for a Carlsberg!" added Yap.
This is just one part of Carlsberg Malaysia's marketing campaign for the BPL. Throughout the 2013/2014 BPL season, Carlsberg Malaysia will continue to offer money-can't-buy experiences, including all-inclusive trips to watch BPL matches live, authentic jerseys and other merchandise as part of their official partnership with the Premier League.