Unfazed by the whole "Pretzel Dog" debacle, Auntie Anne's in a daring move, posted a new ad to promote its "Jumbo cheese dog" on its official Facebook page.
The post which was put out two days ago, has received more than 2500 likes, with over 1760 shares and 570 comments where most netizens showed their delight and support for the company's hot dog-related campaign. Some have told the brand not to "worry" and their products are "yum".
Another netizen commented:
"Good job, Auntie Anne's. Please do not change the name to support this ridiculous act of certain institution in Malaysia. Things need to change and everyone of us play a part."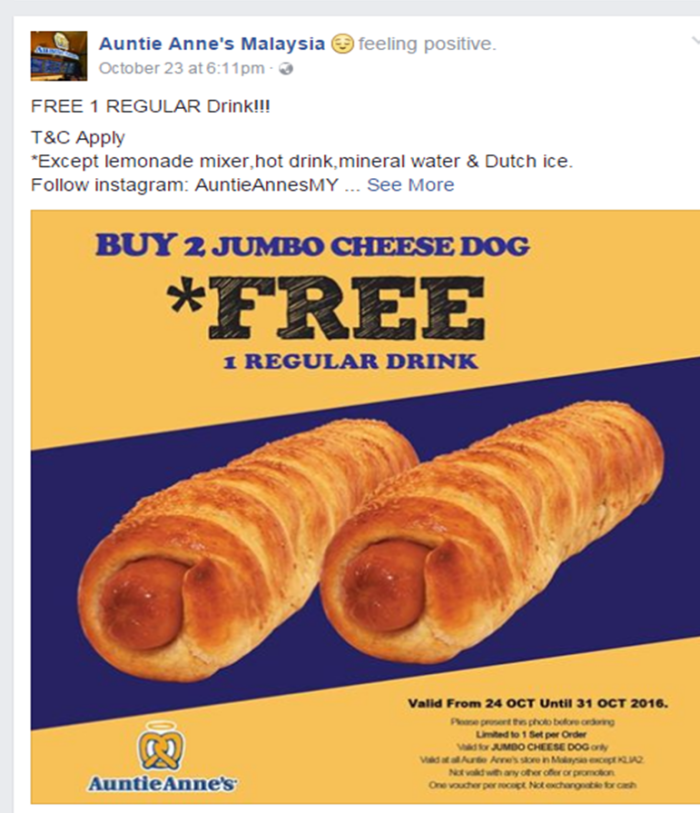 News broke about a week ago when Malaysian Islamic Development Department's (JAKIM) rejected Auntie Anne's application on its halal certification and suggested a rename of its "Pretzel Dog" to "Pretzel Sausage." This has caused a huge debate in the country especially within its Muslim community.