One public agency appointment and a (much disdained) apology later, it looks like the Anton Casey saga has yet to abate, with locals still riled about the Briton's behaviour online.
Yesterday's news on Casey move to appoint Fulford PR has only pulled up further negative reactions to the situation, with several netizens viewing the move as insincere.
Here are some comments from Marketing's readers on Facebook alone: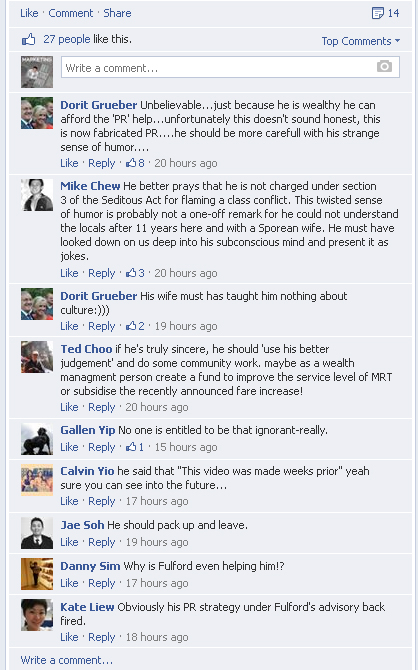 Satire news site New Nation has also had a poke at the move, with its sarcastically-titled post: "S'poreans touched by British expat Anton Casey's heartfelt apology".
But it looks like businesses are giving their take as well, like this one has.
Café and bar The Tuckshop has put up this promotion, as seen by a Marketing reader.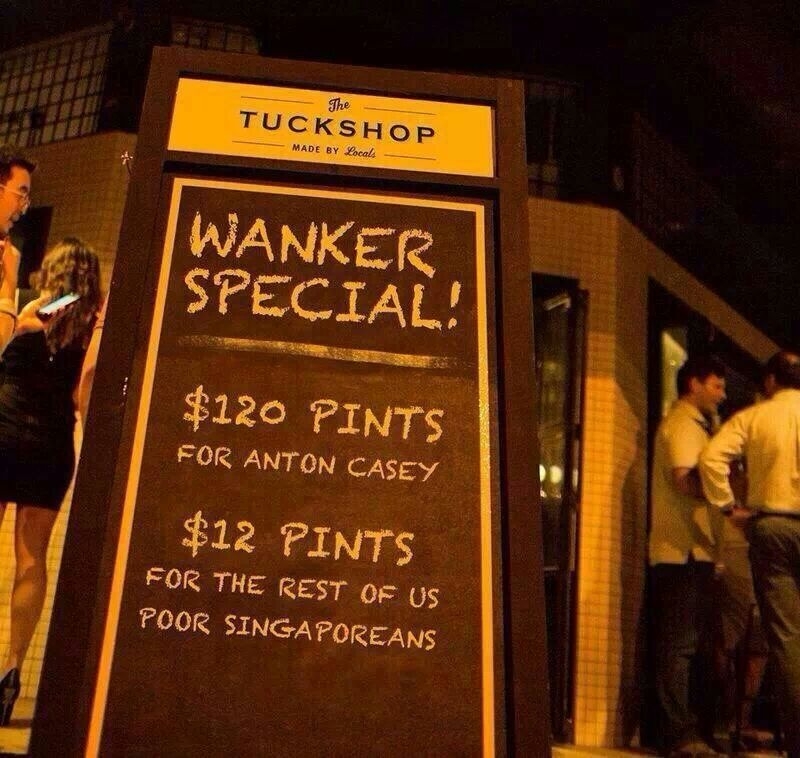 Is this the beginning of a new marketing theme for local businesses?