AIA Singapore recently unveiled a lenticular installation located at the Ocean Financial Centre, in what they claim to be Singapore's first large-scale installation.
The lenticular approach was taken to highlight the dual-element effect of saving and investing which Savest brings to its customers.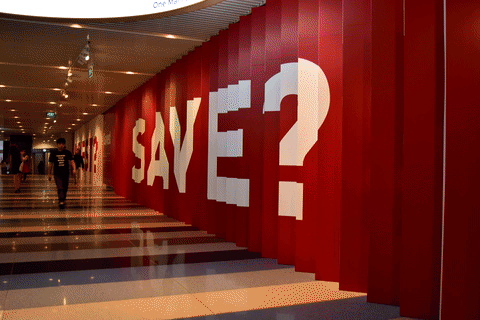 Savest™, trademarked by AIA Singapore, is a fresh concept which adopts a balanced financial planning approach which allows individuals to reap the best of both long-term savings and growth potential of investments. It is featured as part of the new AIA Wealth Pro Advantage.
Another similar display is slated for installation at Suntec City from 13 April.