Recently, the UK and Australia governments received criticisms for its bold campaigns to tackle the issue of illegal immigrants, refugees and asylum seekers.
The UK Home Office made an attempt to persuade illegal immigrants to leave the country by having vans with giant billboards with the slogan "Go home or face arrest" drive around London.
Alarmed by the tactic, some said the government should have used a friendlier method to address the issue, while some said it would have made more sense had the ads been in native languages.
Meanwhile, the Australian Department of Immigration rolled out the "You won't be settled in Australia" campaign in conjunction with the migration policy change. It was reported that the government spent A$2.5million on one week's worth of advertising.
The government was accused of political advertising and misusing public funds by placing the ads in local media.
But not all are so unwelcoming.
The ACCEM, a non-profit organisation in Spain that works with refugees and immigrants, rolled out a campaign with the help of Draftfcb Madrid called Integrating Refugees, Keeping Identities.
The campaign is aimed at helping refugees and immigrants integrate with the country and to visualise this, a set of print ads were created showing flags of different countries sewn together to create a specific flag.
The ads looks simple but the message is powerful and effective.
The campaign took place on 20 June 2013 to honour the World Refugee Day.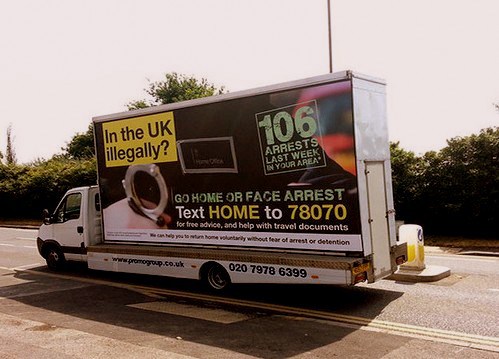 Above: The illegal migrant awareness truck in the UK.
(Photo credit : Andreas Moser)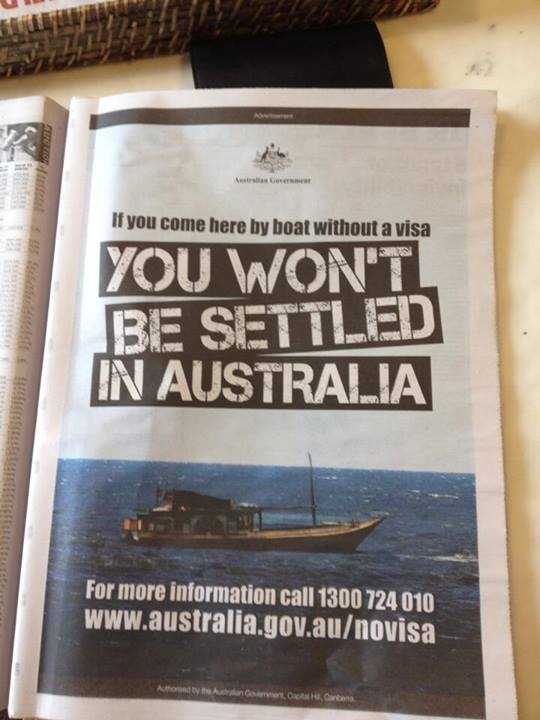 Above: The full-page ad that appeared in a local newspaper.
(Photo credit : Ausvotes 2013)
Above: The series of print ads done by Draftfcb Madrid for the ACCEM organisation.
(Photo credit : Behance.net)