Mercy Academy, an all-girls preparatory school, has launched its women empowerment campaign with the clear message "You're Not a Princess" to prep real girls for the real world.
The campaign aims to debunk ideologies and fairy tale notions and targets middle-school girls on the brink of deciding where to continue their studies. The advertisements featuring slogans "Don't wait for a prince" and "Life's not a fairy tale" will be seen in print, radio, billboards, and 15 bus stations in Louisville, Kentucky, United States. The ad will also be in local theatres during the premiere of Hunger Games: Catching Fire.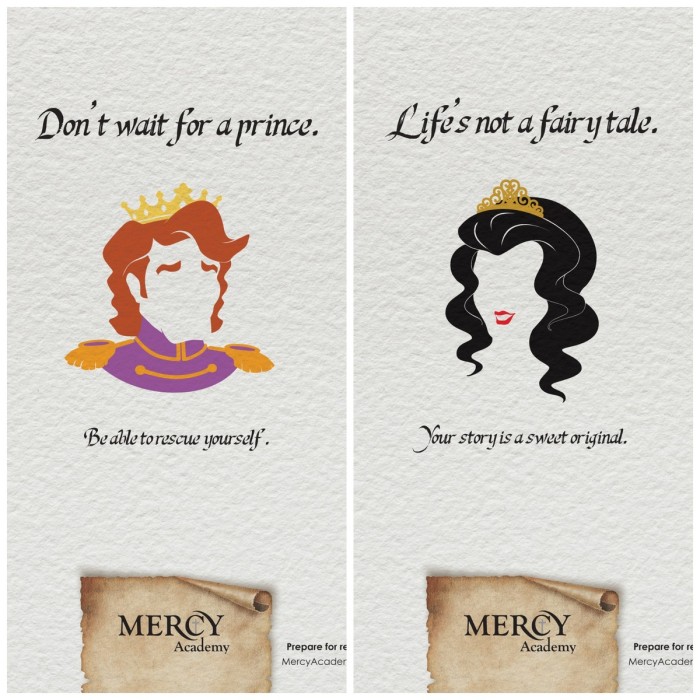 David Vawter, chief creative officer of Doe-Anderson, the ad agency responsible for the campaign, said the deck is still stacked a bit against young girls as they make their way into the world.
Vawter adds that the credit for whatever success this campaign has goes to Mercy, its student bodies and the school's mission statement of preparing students for real life and work in an age of rapid change.
"They have a distinctive point of view. They believe in treating girls like partners in society with boys. They believe strongly that girls have a right to be equally represented in any level of society and that's what this programme and this curriculum is all about."
The campaign is also reaching out to get television host Ellen Degeneres to visit the school via hashtag #ellencometomercy.
At the time of this release, representative from The Ellen Degeneres Show has said to have contacted Mercy Academy and is considering the pitch.