Good evening and welcome to Marketing Hong Kong's inaugural PR Awards, recognising excellence in public relations and those in the industry which are making it happen.
Lots of people starting to arrive nice and early. Plenty of excitement online from some of our finalists including Racepoint Global, Edelman, Sinclair Communication and Plug PR.
Here's a great photo from Racepoint - good luck guys!
https://twitter.com/racepointasia/status/537547480443793408
Be sure to use the hashtag #prhk for Twitter and follow us on Facebook for photos from the night.
Below is our live Twitter feed for the night:
And watch the space below for live updates on winners and snapshots of the good times!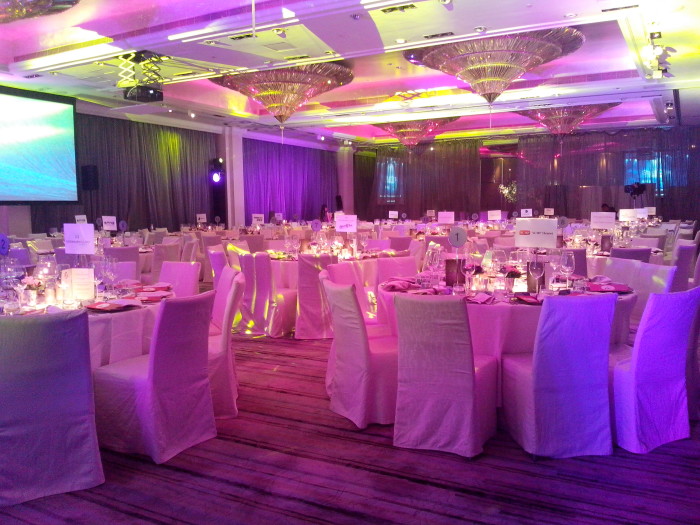 Getting prepped for the awards night!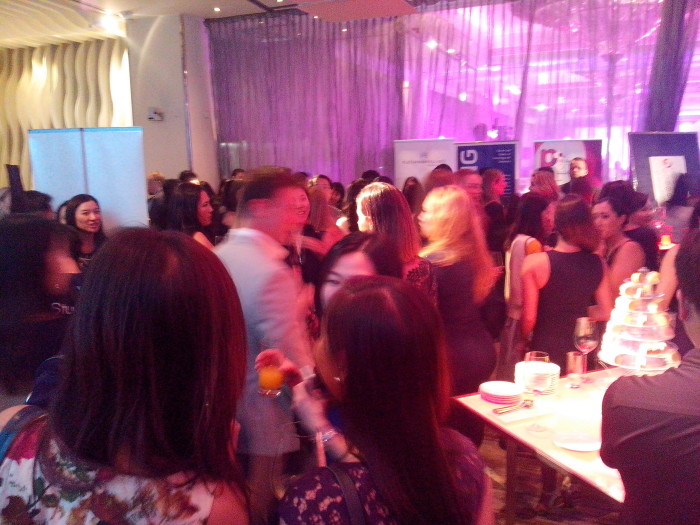 It's buzzing at cocktails!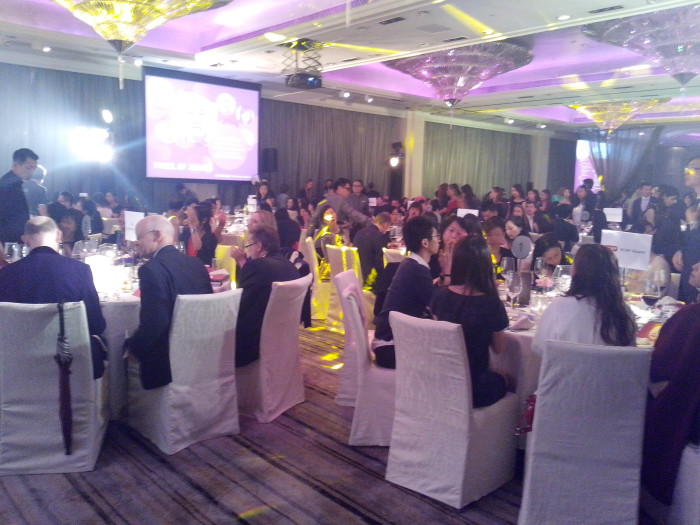 And it's full house at our ballroom in The Mira Hong Kong!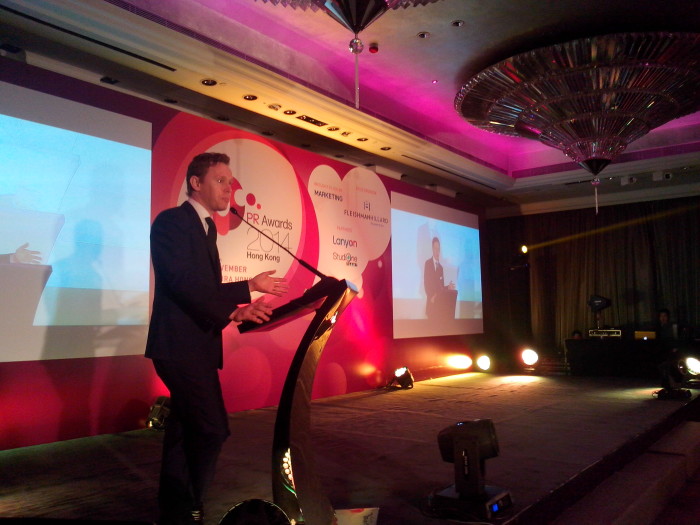 Our editorial director Matt Eaton kicking off the awards night!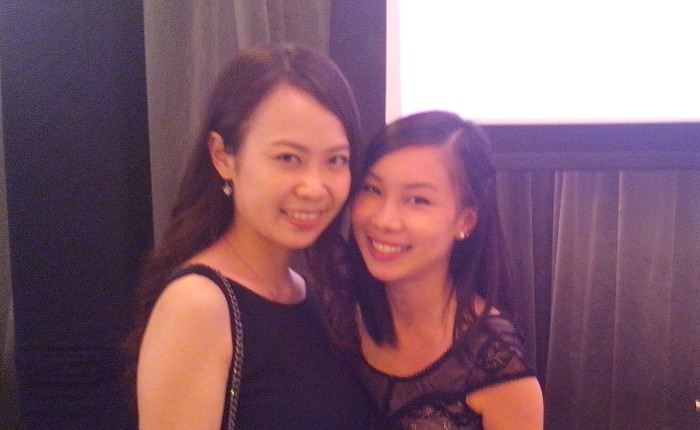 Beautiful ladies from SPRG!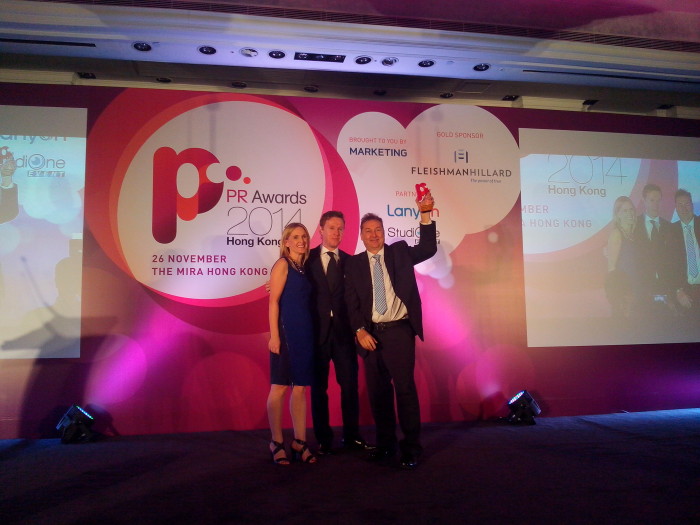 Gold for Best EmployeeEngagement goes to Janssen Pharmaceuticals.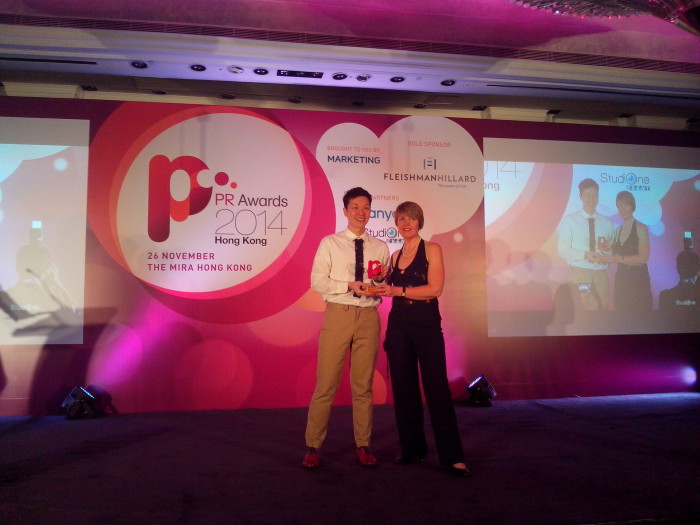 Harbour City is crowned gold for Best In-house PR Campaign.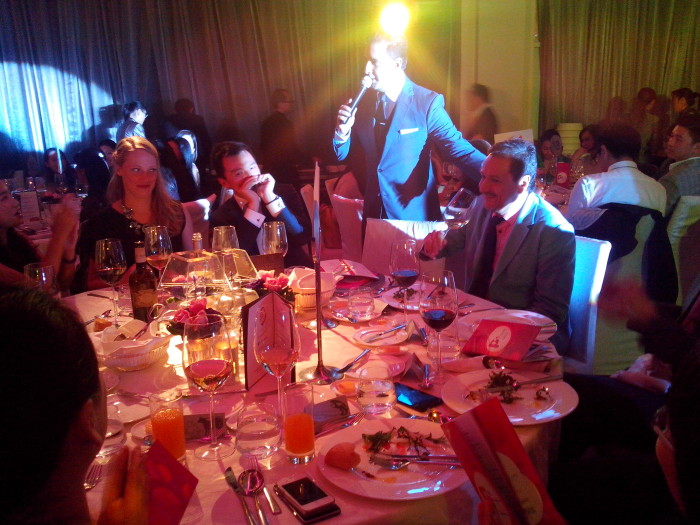 Our MC Harjit asking individual tables for volunteer contestants for the impromptu Best Dressed competition.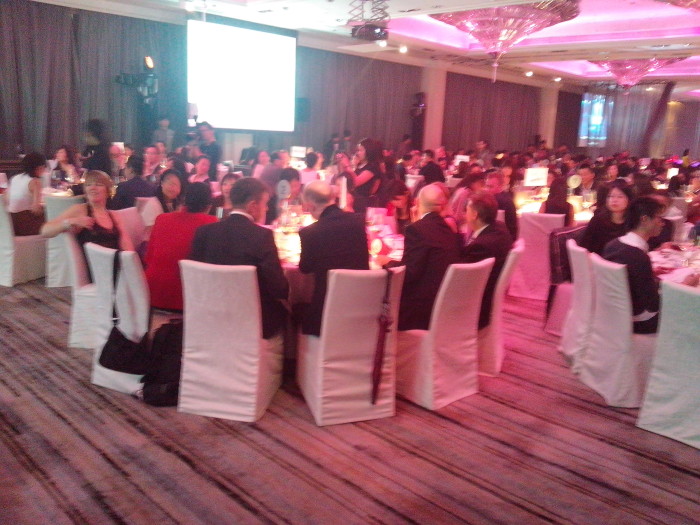 The ballroom stays pumped for the second session of the evening!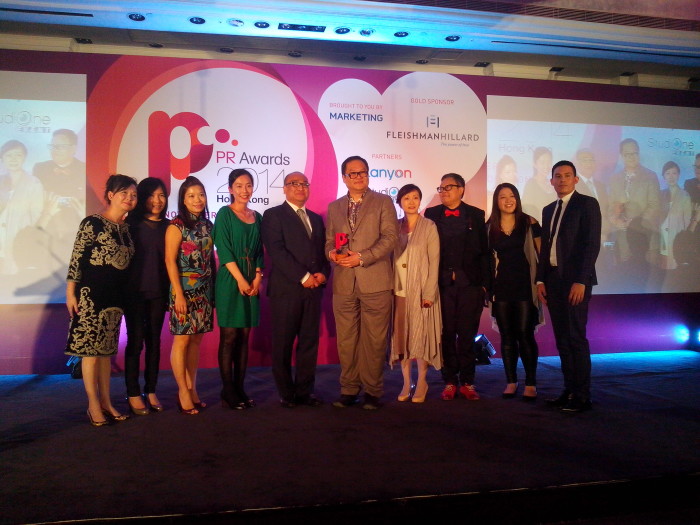 It's all about pandas for gold winner of Most Creative PR Stunt – PMQ! Congratulations!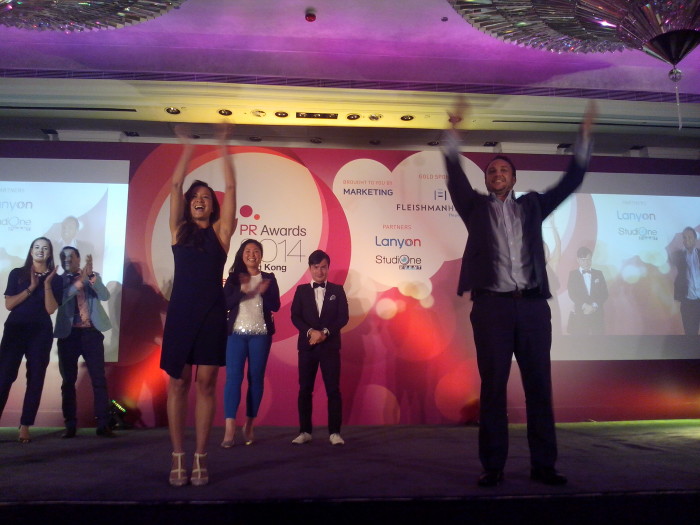 PLUG PR's Carol Choi and Edelman's Andrew Kirk appealing for more votes from the audience.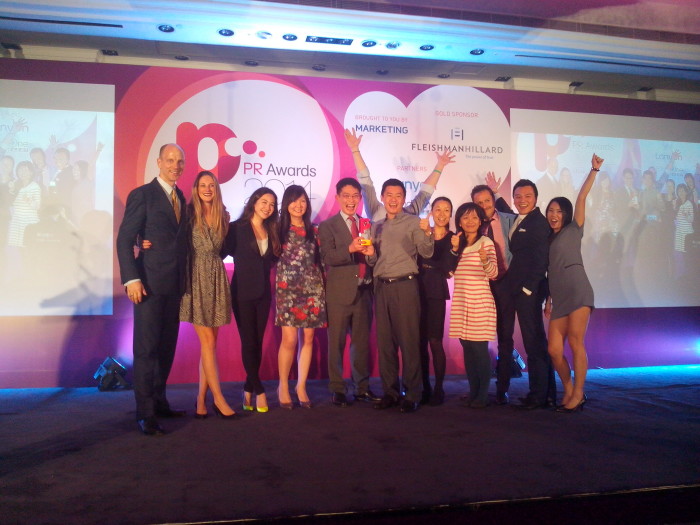 Gold for Best Tech PR Campaign is awarded to ZTE Corporation.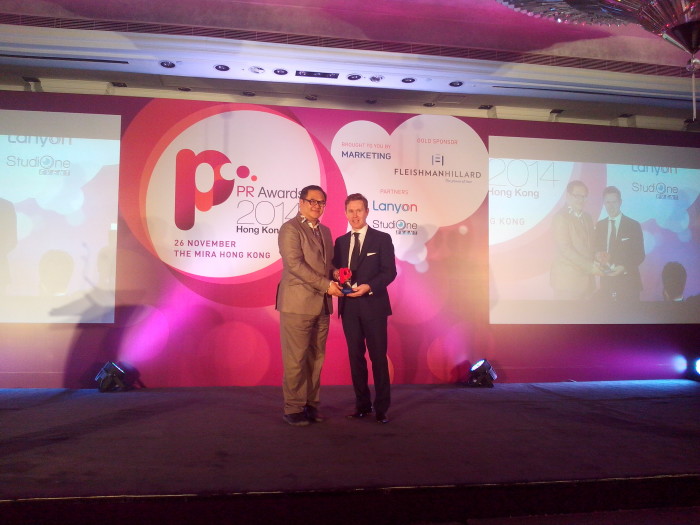 PMQ is named Brand of the Year!
And Ogilvy PR is named the PR Agency of the Year!
We are wrapping up our live coverage tonight - congratulations to all winners!