See our live updates on the Customer Loyalty Hong Kong conference taking place at Hotel ICON.
If you are here with us and interested in pitching in, please tag any posts related to Customer Loyalty Hong Kong with the hashtag #clhk.
Keep up with our live updates here and through our twitter feed below:
We have wrapped up Day 2 of our Customer Loyalty conference!  Thank you all for attending!
Day 2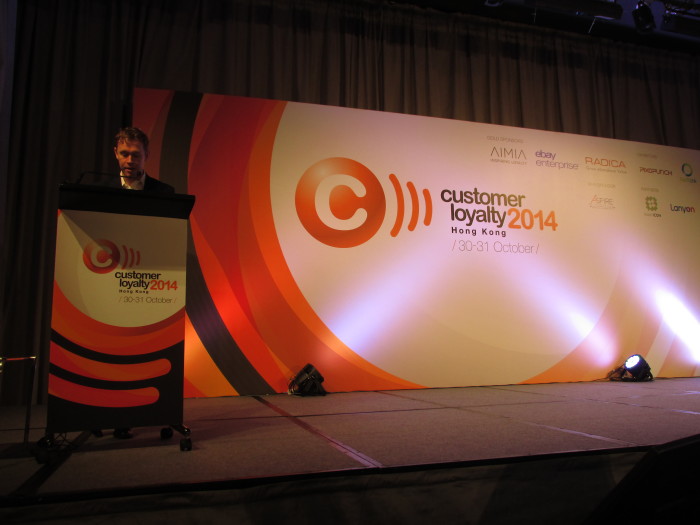 We kick off the second day with a welcome speech by editorial director Matt Eaton.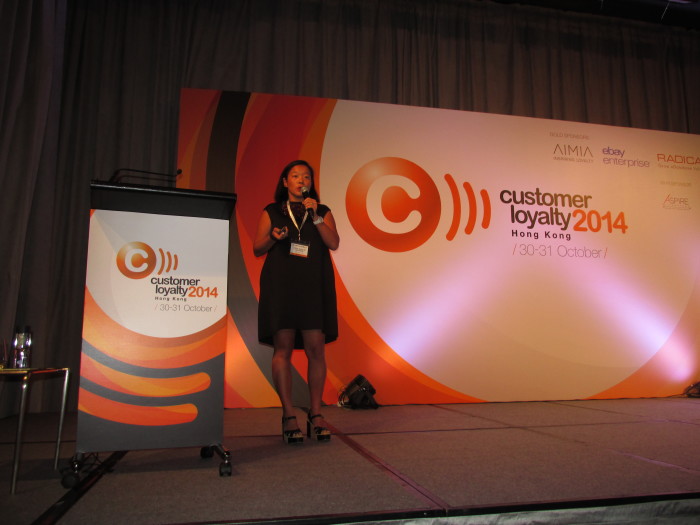 First up on stage is Sylvie Mong de Verchere, regional marketing director in Asia at La Prairie.
She cautions against just looking at the amount of money spent by the customer when segmenting customers because this results in an excessive focus on only high spenders and VIPs.
"You should also look at frequency and recency of purchases to conduct a fairer and more detailed segmentation," Mong de Verchere said.
"By considering other customer types, who can be great brand advocates, you can really customise the customer recognition programmes to be genuinely rewarding for all your customers."
While many might assume CRM is just about loyalty, Mong de Verchere believes it is also about acquisition.
The critical step to truly acquiring customers is to drive them from their first to their second purchases.
Mong de Verchere said, "That's a critical path.  After that, it's much easier to build further purchases."
Especially as a premium brand, La Prairie seeks to be discreet in its CRM strategy.
"Local markets always want kits and discounts," Mong de Verchere said.
"But your CRM should be seamless and almost invisible so it doesn't seem like you are pushing customers to come back every time."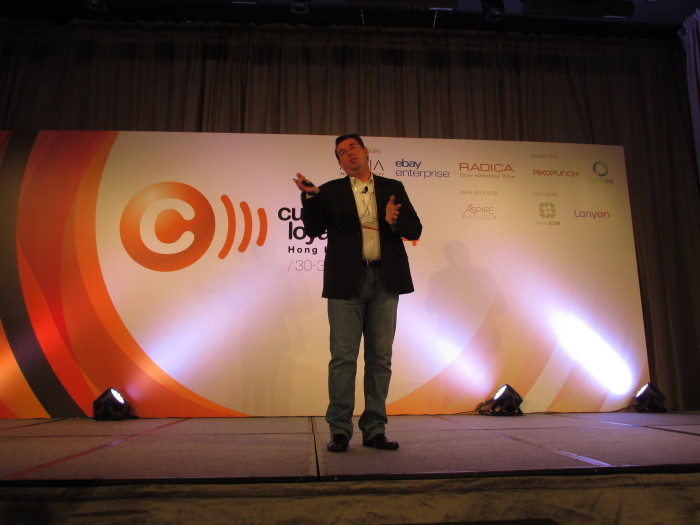 eBay Enterprise Asia Pacific head of marketing solutions Darren Fifield offers digestible bites of tips on eCommerce and online loyalty marketing.
He says it is not necessary to have an eCommerce warehouse - instead, there are ways of capitalising on your existing warehouse while keeping your eCommerce platform running.
"Today's online shopping is about being instantaneous - that means same-day or next-day shipping or pick-up from your stores.  Not a fake shipping where you ship the product from your warehouse to the store and then ask the customer to pick the product up a few days later," Fifield said.
Fifield adds that retail hasn't really changed for years, relying on the model of shipping goods from a central warehouse to stores.
"Turn your stores into warehouses," he said.
"If you have pairs of size 15 that you can't sell, usually you would have to discount it.  But if you put it online, anyone in the world can buy it and you get the full retail value for that product."
Pick-ups from stores help get customers into the store, but it can also reveal the ugly sides of your internal operations.
As for customer loyalty strategy, sending offers and reminders in a timely way, such as on the customer's birthday, are simple ways of getting them to spend more.
Fifield said, "Before you get into their wallet, you have to show them that you love them."
"Today it's about that cuddle factor and making it a 'wow' experience."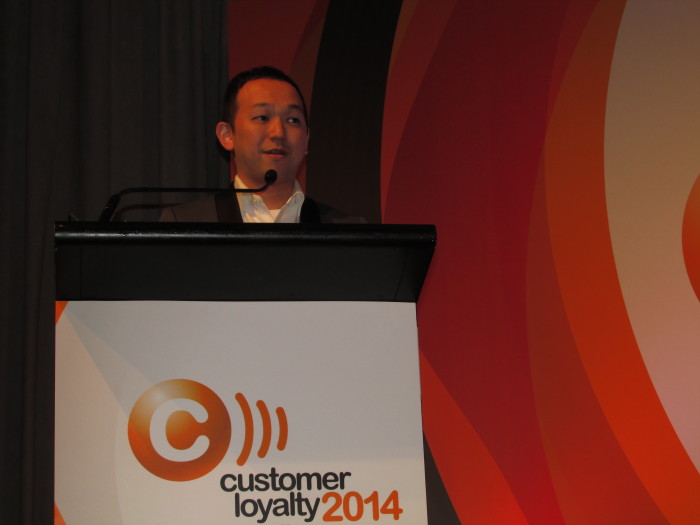 Calvin Ng, head of Compass Visa, DBS Bank in Hong Kong, shares insights from the credit card industry.
The industry is becoming competitive from group buy organisations and platforms that present an alternative for the customer to get discounted products without using their credit cards.
A typical consumer has an average of four credit cards.  Ng gives an analogy of someone having four toothbrushes, where traditional loyalty programmes are like friends, family, waiters and cashiers asking that person to use one toothbrush rather than another.
Instead, timing is crucial.
"We run our loyalty programmes like a TV station schedules its shows," Ng said.
"For example, a good day to send out special offers is Monday because people don't want to work and end up checking Facebook quite often."
He points out that the credit card industry is at risk because of emerging electronic payment methods.
"Alibaba, Apple and Tencent are non-banks doing banking.  The way they do business or interact with customers is completely different from banks," Ng said.
"For example, how many times do you have to present the same piece of information to banks when applying for a credit card, mortgage or insurance?
"How many times do you provide the same information to Facebook? Just once, and then it stores that information."
Perhaps banks have something to learn about offering more customer-centric user experiences.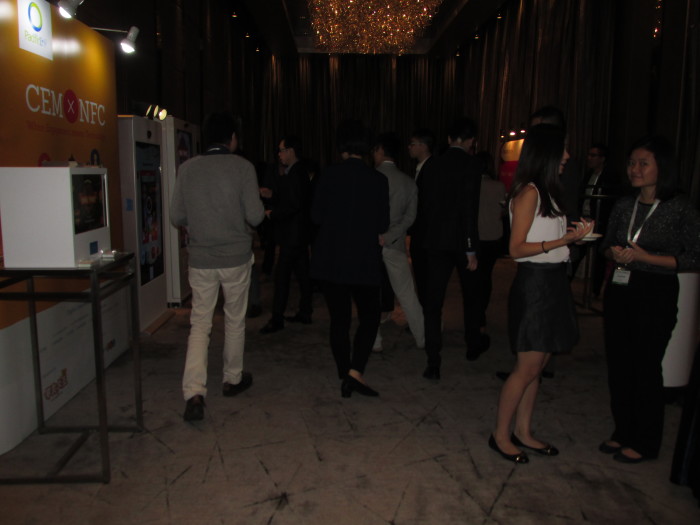 Delegates take the morning tea break as an opportunity to enjoy the amazing food, network and visit our booths.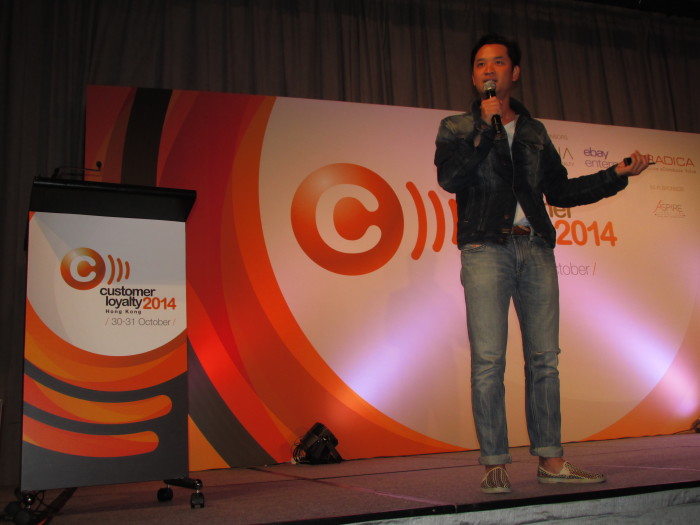 Radica Systems fouder and CEO Francis Kwok shares case studies on stage.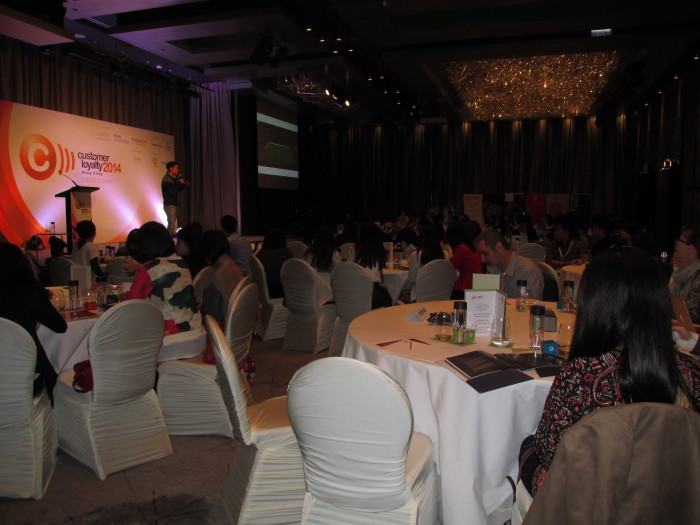 It's full house at our Customer Loyalty conference today!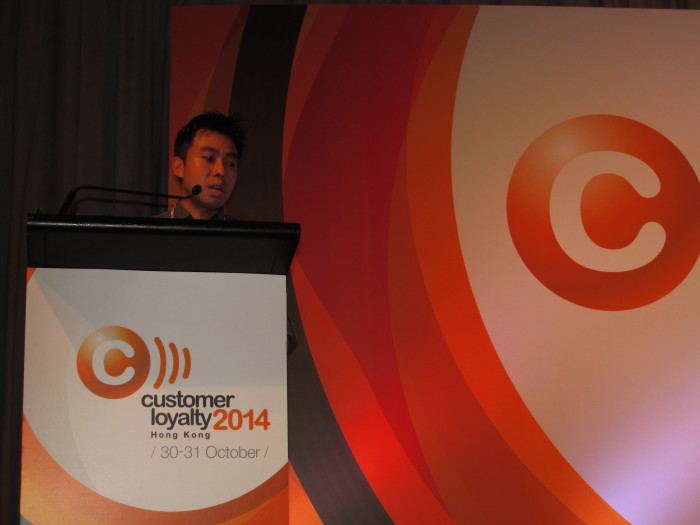 Thurston Chou, head of e-commerce of AirAsia Expedia Joint Venture in Hong Kong and Taiwan, shares tips on how to build a good customer loyalty programme, drawing from experiences in the travel industry.
"Focus on web traffic for pages where people do their shopping because these users are more likely to be your loyal customers," Chou said.
He also emphasised the importance of not giving up opportunities for up selling and cross-selling, using the Apple Store for example.
Chou said, "When you go to check out your product, the cashier always asks you if you want to have a phone case with your iPhone or an extra accessory."
"That's great up selling."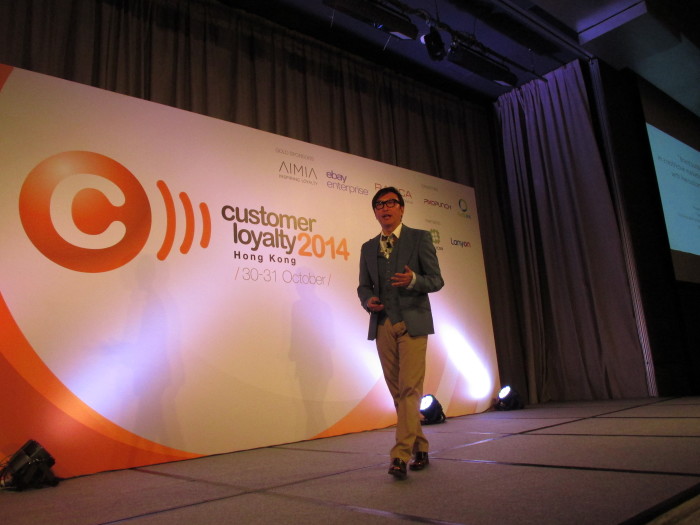 Kick-starting our afternoon session is Toby Leung, VP of marketing and communications, at MGM Macau.
He says in the casino world, short-term promotions take priority over customer loyalty programmes because they bring immediate increases in revenue.
And competition is fierce in terms of which casino can give away the most prestigious prizes.
"You cannot win - someone will always give away one more car than you or a visit to the moon - that's the kind of competition we are talking about," Leung said.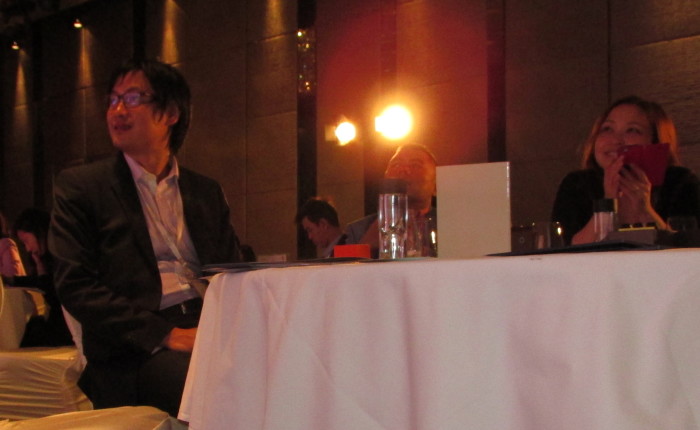 Delegates listening intently to talks this afternoon.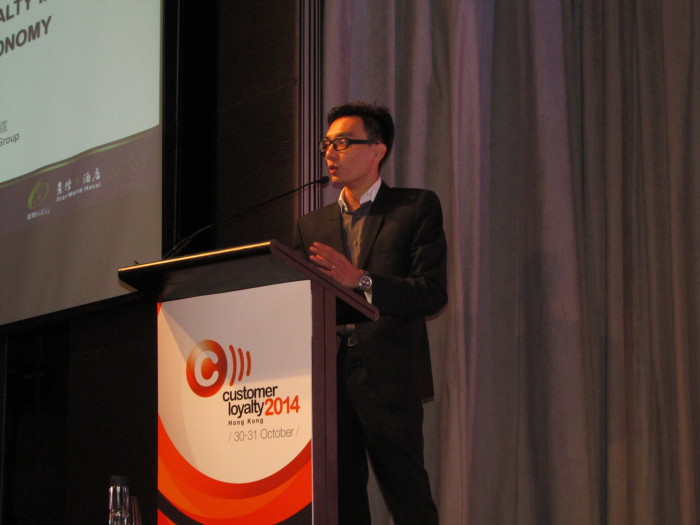 Galaxy Entertainment Group assistant VP of digital and e-commerce marketing, Carrel Leong is next up on stage.
He points out that digital should not be treated as just a channel.
"Digital is a standalone ecosystem attached to your business model," Leong said.
Having a mobile app for driving purchases, such as for booking a hotel or buying a product at the supermarket, is not useful for Leong because mobile-optimised websites can achieve the same thing.
Leong said, "Mobile apps should enrich the customer experience."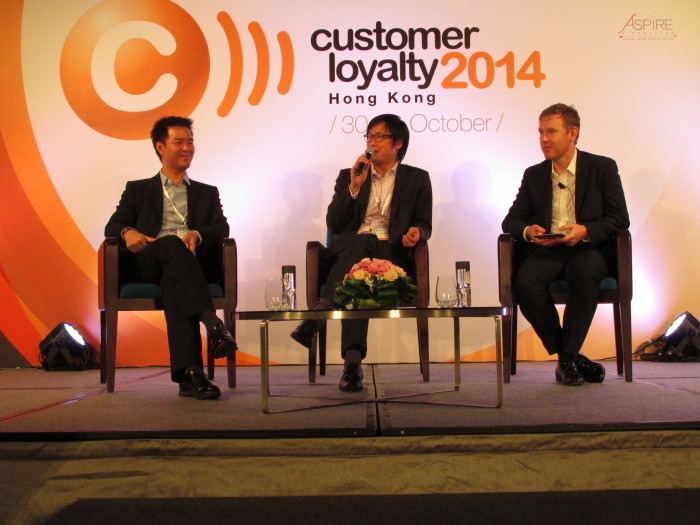 In our final panel discussion of the day, from left, Kendrick Ko, head of partnership and business development at Asia Miles, Chen Peng, GM at AIMIA and moderator Matt Eaton.
Chen said, "The power of a customer loyalty programme lies in how you use the data generated by it to enable your marketing."
"The line between loyalty and marketing is very blurred nowadays."
Meanwhile, Ko says it's important to talk to people who are not your customers or partners to learn more about how people see your loyalty programmes.
"Ask them why they are not members of your programme or doing business with you.  Key insights can come from those conversations," Ko said.
Day 1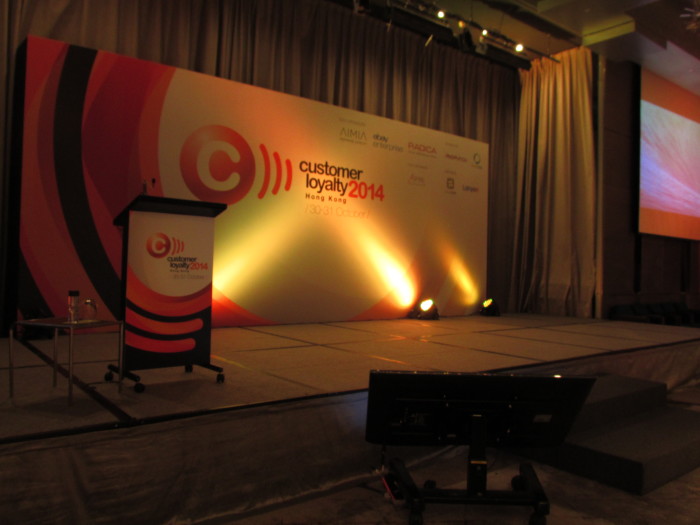 The stage is all set for the conference!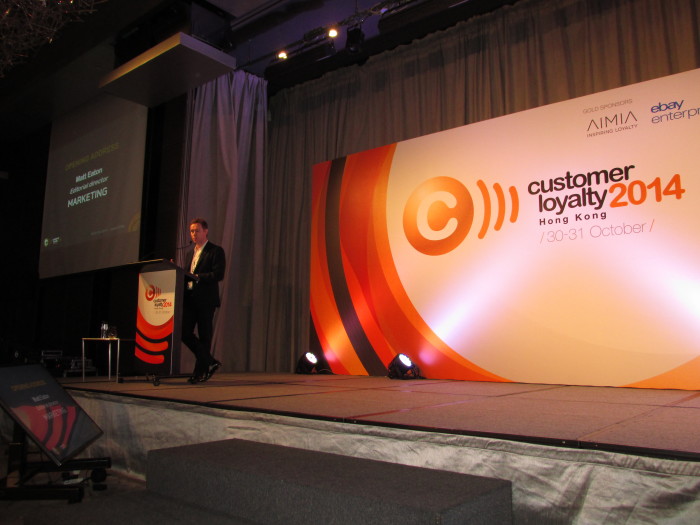 Marketing Hong Kong's editorial director Matt Eaton kicks off the conference with a welcome speech.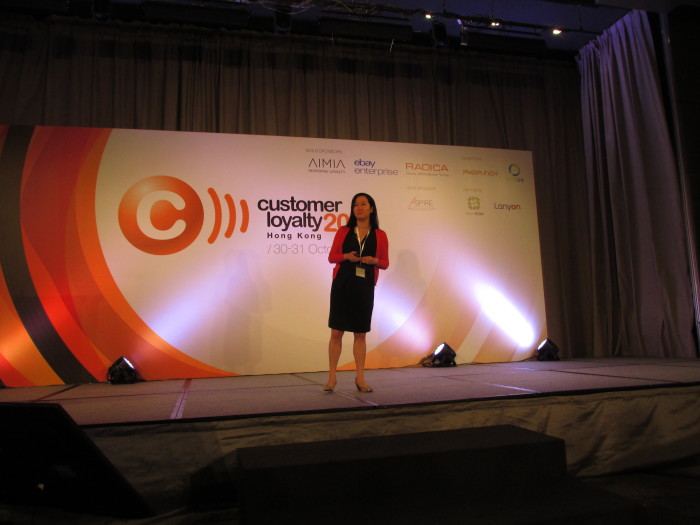 Domino's Pizza International regional marketing director APAC Karen Chan speaks about the relationship between big data and customer loyalty.
She says many of the pizza chain's customers do not visit its physical retail stores anymore - instead, they browse its menu and make orders online.  This has an impact on how the brand uses social media to engage with loyal customers.
"We don't talk about social media in terms of engagement anymore, especially after Facebook changed its algorithm to reflect posts relevant to the user," Chan said.
"Instead, we use social media as platforms to retail our products."
Tenure refers to the period of time for which the customer has been with your brand.  The longer the customer has been with your brand, the greater their propensity to be an advocate for you.
Chan said, "Loyalty goes hand in hand with longevity."
Because Domino's Pizza has an enormous database, it is costly for it to send direct mail to everyone.
The brand used analytics at the back end to create a compelling creative.
"It's just a romantic way to say, 'Hey, we've got a coupon inside!'" Chan said.
"Know your consumer's attributes and make the creative sexy for them."
Also noticing that customers don't type or text anymore, the brand created emoticons in the shape of its pizza box.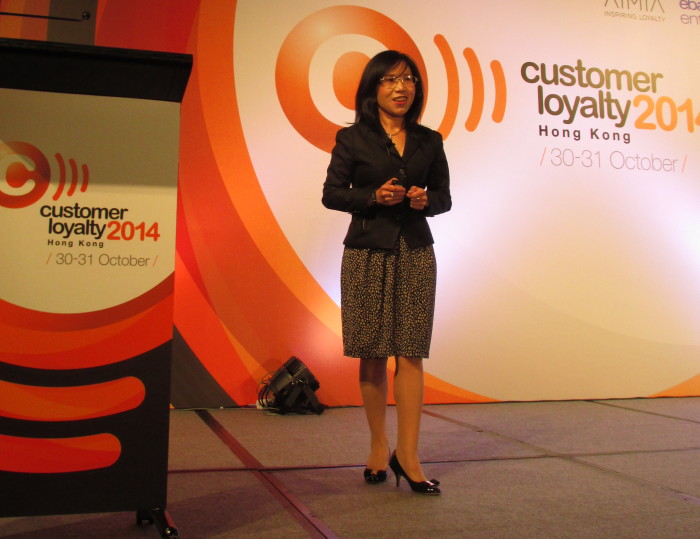 Feng Min Chien, MD and head of marketing in Asia Pacific for BNY Mellon.
Competition is fierce in the finance industry and customers can easily choose to go to competitors based on continuous evaluations of the business' performance.
Feng said, "This competitive atmosphere creates different transaction patterns for customer loyalty."
For this reason, customer service needs to be of top-notch quality and relationship managers form an important part of the team, according to Feng.
"That's why you need to ensure that staff are up-to-date with the latest market and industry knowledge and are trained to speak authoritatively with customers," Feng said.
"In investment management, no matter how good your customer service is, if your performance doesn't meet the benchmark, the customer will leave you."
Customer loyalty is especially important in building trust over the long run.
"In the B2B space, given the recent economic turmoil, trust is a very difficult commodity to sell and reputation is a critical part of the decision-making process," Feng said.
"As a result, client-facing groups have to be as open and candid as possible and when choosing and managing personnel, be very careful to prevent high turnover rates."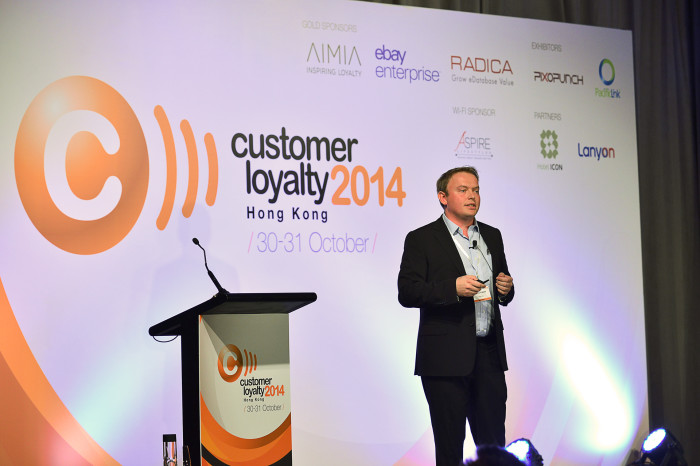 Hywel Evans, regional director of decision science at AIMIA, share insights in designing and running customer loyalty programmes.
Data is paramount to building an effective customer loyalty programme.  But Evans warns against drilling too deep into the data and losing sight of the purpose of data collection and analysis in the first place: to retain loyal customers.
Privacy laws are also on the rise in Asia, with Hong Kong spearheading the spread of such laws in the region.
However, as long as the brand obtains the consent of customers, it should not give into the temptation of not using data due to privacy laws.
Evans said, "Privacy laws exist to protect against misuse of data."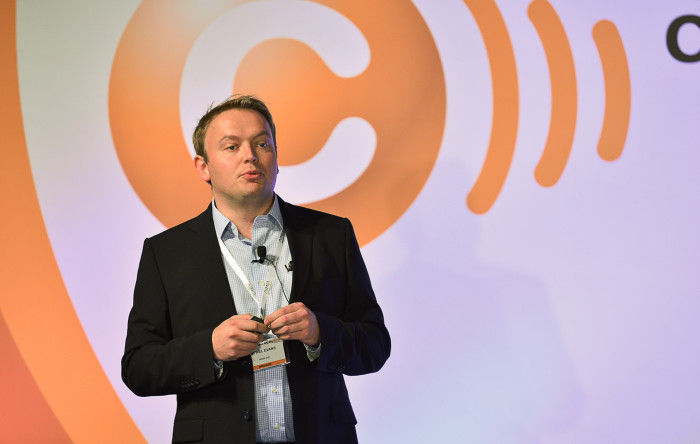 The first step to building a wealth of customer data and in turn, your customer base, is to get customers into the database in the first place.
"Getting the customer on board is both a customer experience and brand building exercise," Evans said.
"Then, you can maximise what you know about them, which means using the rapid analytics of data to increase the relevance of your interactions with the customers."
That's the customer acquisition piece.  As for data gathering purposes, incentives that give the customer something to aspire to are very useful.
"Gathering data at the CRM is a value exchange.  If the customer is incentivised and know they will get something back, they are more likely to give you their data."
"Aspiration is an interesting tool - the customer thinks, 'You may not be giving me a lot right now but if I continue to interact with you, I can aspire to get to the next level of rewards.'"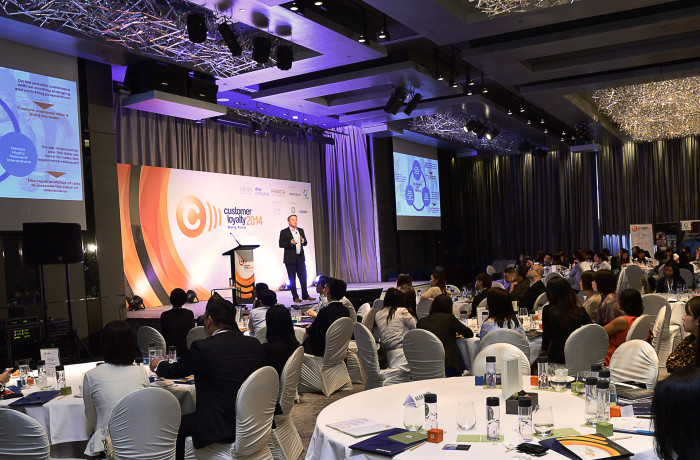 Examples are silver and gold tiers in a membership program and in the form of digital gamification, avatars to represent statuses achieved by loyal customers.
By giving customers something to aspire to, which is part of the branding component of customer loyalty, the brand has to provide additional services and benefits.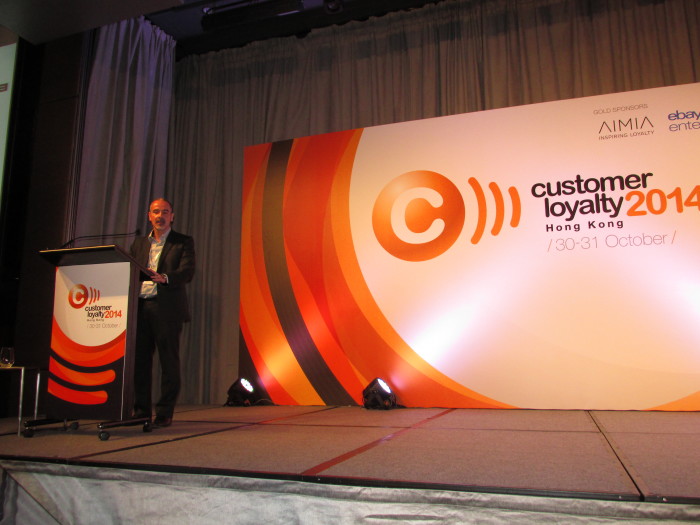 Estee Lauder CRM systems director Jean-David Slama shares his insights about customer loyalty from the beauty industry, where big data plays a major role.
Slama goes through the four steps of customer data integration: data cleansing, cross channel recognition, single consumer view generation and data sharing, in detail.
To generate the single consumer view in particular, a bubble approach could be taken, where data is pulled out of the bubble of data when those particular data sets are needed.
We kicked off the afternoon with a panel discussion.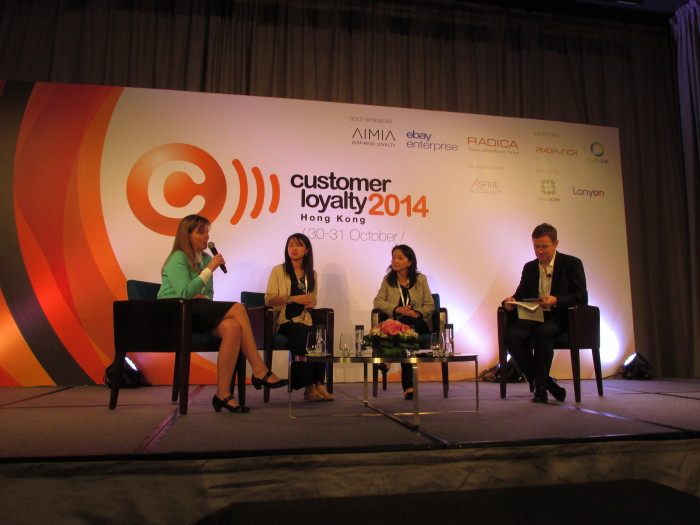 Joining us in the panel discussion are, from left, The Body Shop APAC CRM manager Vittoria O'Connor, Tiffany Hsiao, director of loyalty and marketing at Wyndham Hotel Group and Celine Ho, head of customer experience management at CLP Power Hong Kong, moderated by our editorial director Matt Eaton.
On the topic of what to do when you don't have enough data, Hsiao cites partnership and innovating in terms of researching current customers as possible solutions.
Hsiao said, "There is certainly room for growth for actionable data."
"If you don't have enough data, one way is to partner with other companies who might have that piece of data about your customers.
"Another way is to do more innovative research into your existing customers by using ways they feel comfortable with to share more data with you."
By collecting more data or digging deeper into existing data, brands might get more insights from those customers which can then be applied to other customer segments.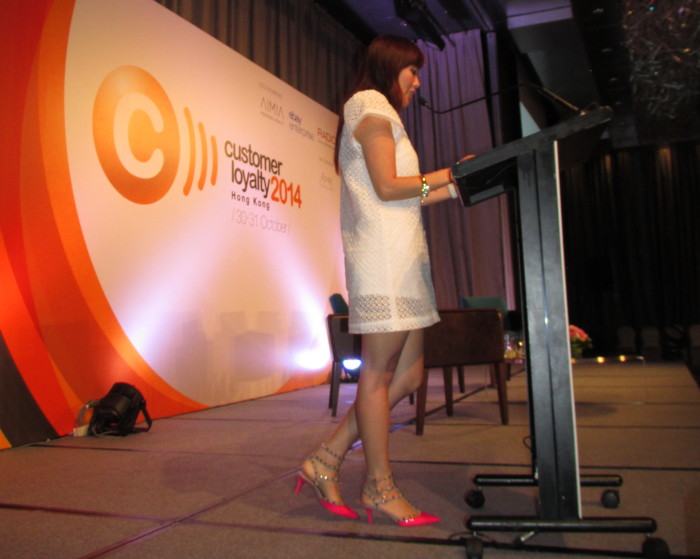 Bonnie Chow, head of marketing at City Super Group, discusses case studies of how to engage loyal customers through social media campaigns.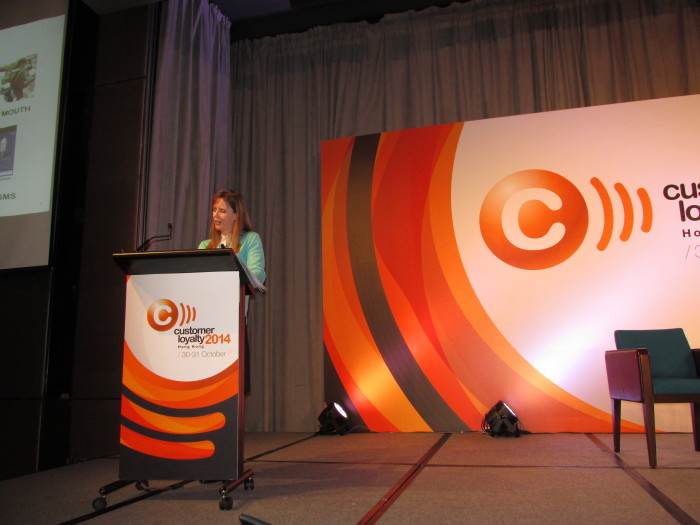 The Body Shop APAC CRM manager, a participant in our afternoon panel discussion earlier, share examples and tips on customer loyalty.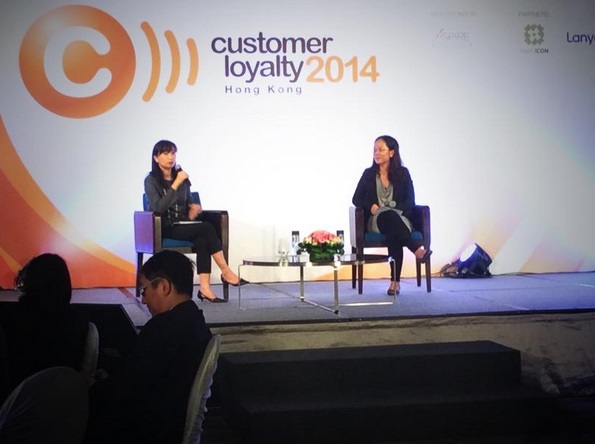 Sheila Chan, director of marketing and PR at Cafe Deco Group, joins a Q&A with our journalist Apple Lam.
That's a wrap of Day 1 of the Customer Loyalty Hong Kong conference.