From dance moves to to cat walk, here's how our Spark Style Icon nominees added much glamour to last night's event.
We identlified a few guests, gentlemen and as well as ladies who were totally dressed to impress. And of those, the ones that got the loudest cheer from the audience walked away with a special gift.  Our icons for the night- Amy Greenburg, editor, Expat Living Magazine and Matthew Zatto, destination marketing sales manager, Southeast Asia & South Asia for Tripadvisor.
Well-done, guys! Check out the shots here:
[gallery link="file" ids="63895,63896,63897,63898,63899,63900,63901,63902,63903,63904,63905,63906,63907,63908,63909,63910,63911,63912,63913,63914,63915,63916,63917,63918,63919,63920,63921,63922,63923,63924,63925,63926,63927,63928,63929,63930"]
We were also covering the event live on Twitter and Facebook last night. Here are some snapshots of the coverage:
We're all set for The Spark Awards this evening at Westin Hotel Singapore!
Will we be seeing you on this stage?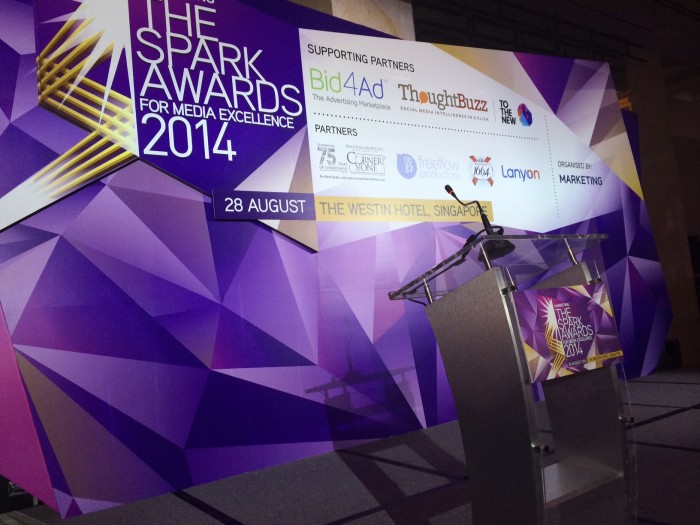 Editor Rayana Pandey opening the night: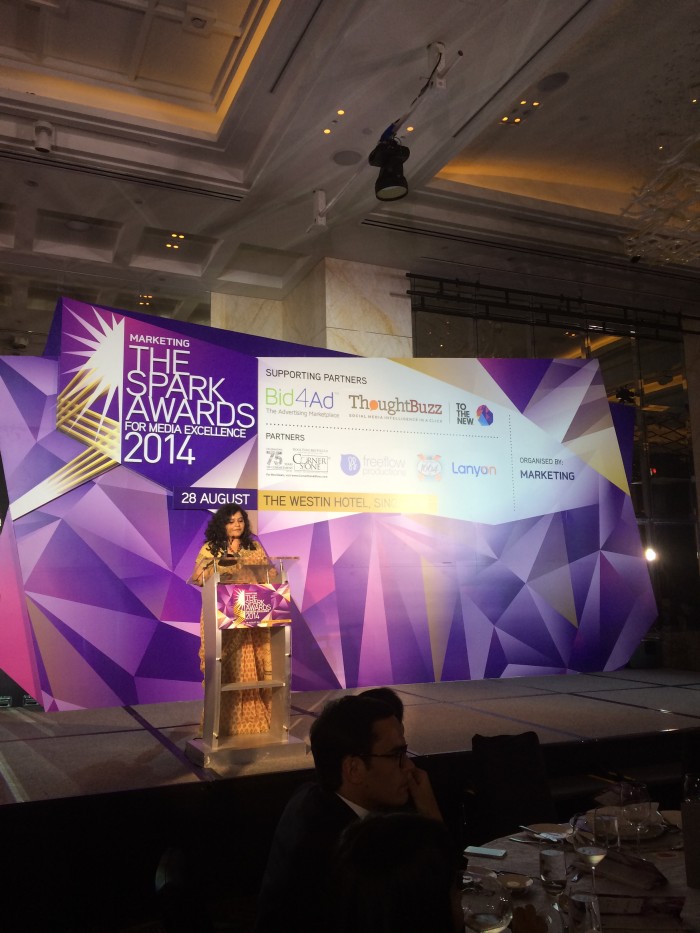 It's a full house with a slick-looking crowd. Who's going to be our Spark Style Icon tonight?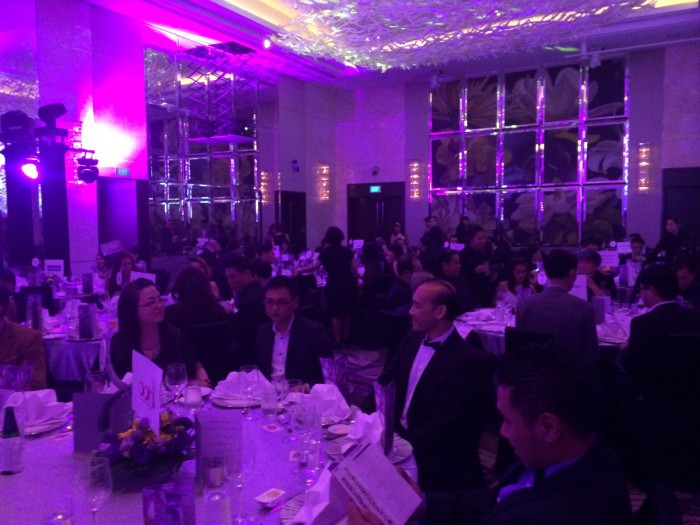 Our Emcee Harjit working the crowd!