With a new and more intensive full-day judging format, Ogilvy & Mather Group Hong Kong has again been crowned Overall Agency of the Year winners.
It comes after a year which Ogilvy claimed Gold across multiple categories.
Ogilvy Public Relations, this year reclaimed gold against stiff competition from Edelman, which took Silver and last year's Gold winner Weber Shandwick took Bronze. Independent Hong Kong PR firm GHC Asia took Local Hero in public relations.
Ogilvy also took out Gold in Creative category against DDB Hong Kong and TBWA.
Ogilvy's specialist social@Ogilvy discipline also took gold for a second consecutive year.
"We understand very deeply the importance of innovation and staying on top of new trends and ways to connect with consumers," Paul Heath, CEO and chairman of Ogilvy & Mather Asia Pacific, said.
"We have enjoyed a good reputation as an advertising agency, but we've built out our disciplines and built what is now the region's leading public relations business, interactive business, digital media business and, more recently, social media."
A year which saw 96 shortlists, 24 MARKies Awards given away in front of a packed room of 624 guests, 1214 was Marketing's biggest Agency of the Year awards yet.
Below is a running collection of photos from the event - a full list of winners will be updated soon.
You can also catch updates on Twitter using #aotyhk hashtag and on Facebook.
What you would have seen if you were there tonight: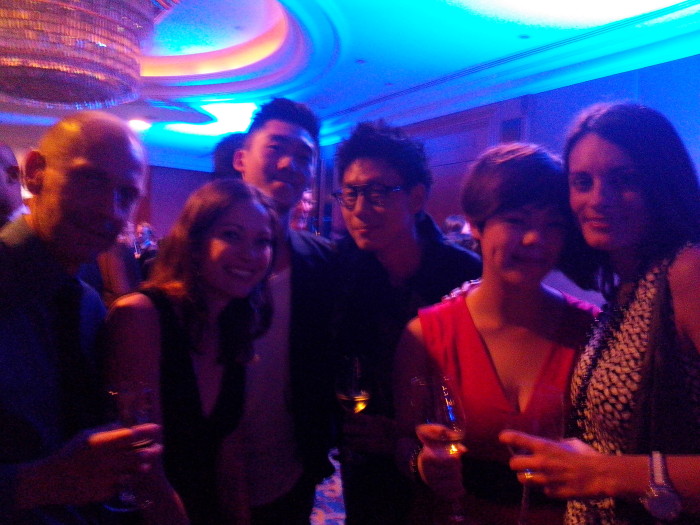 The Razorfish crowd chilling out while waiting for the doors of the ballroom to open.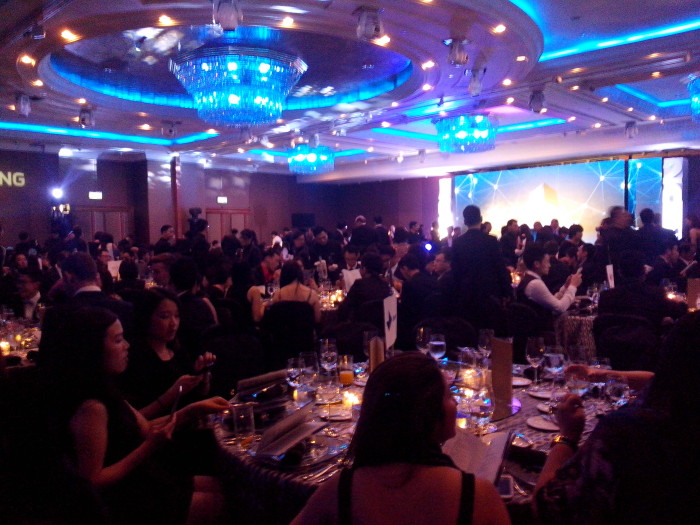 It's full house in the ballroom which is buzzing with activity.
Here we go! #AOTYHK 2014 @EdelmanHK bhavna_j http://t.co/Gs6fg9prpG

— Kay Dalani (@KayDalani) June 13, 2014
Goodluck to all the agencies and teams nominated for the great brand stories and campaigns in Hong Kong this year! #aotyhk — Soniya Monga (@soniyamonga) June 13, 2014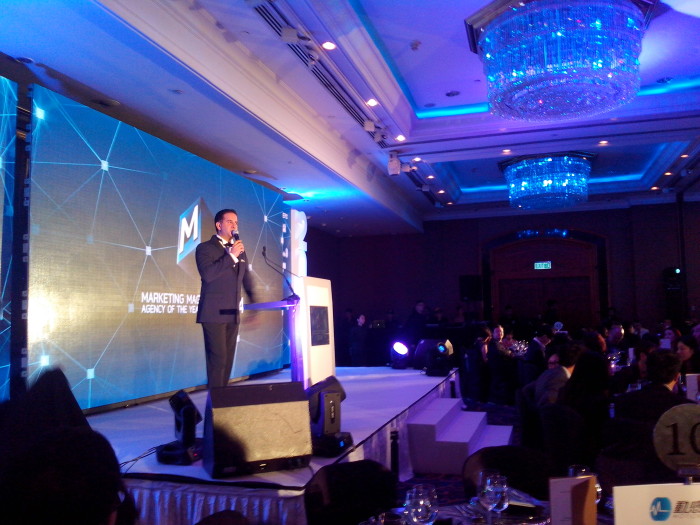 Our charismatic MC Harjit  kick-starting the night.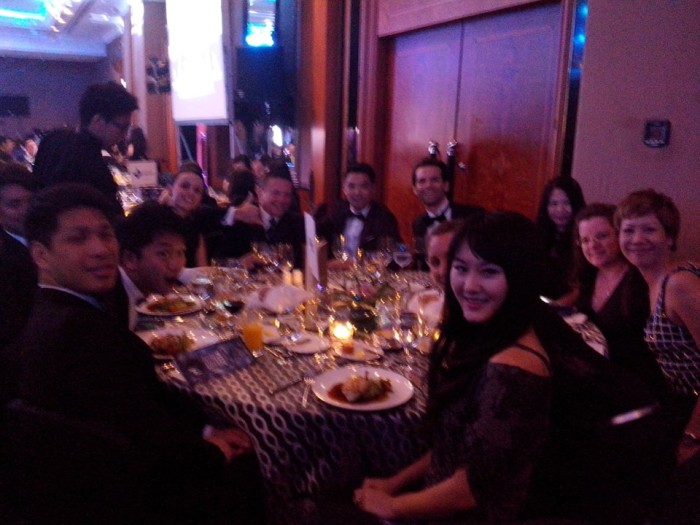 All smiles at the Uniplan table as the chicken arrives at the table.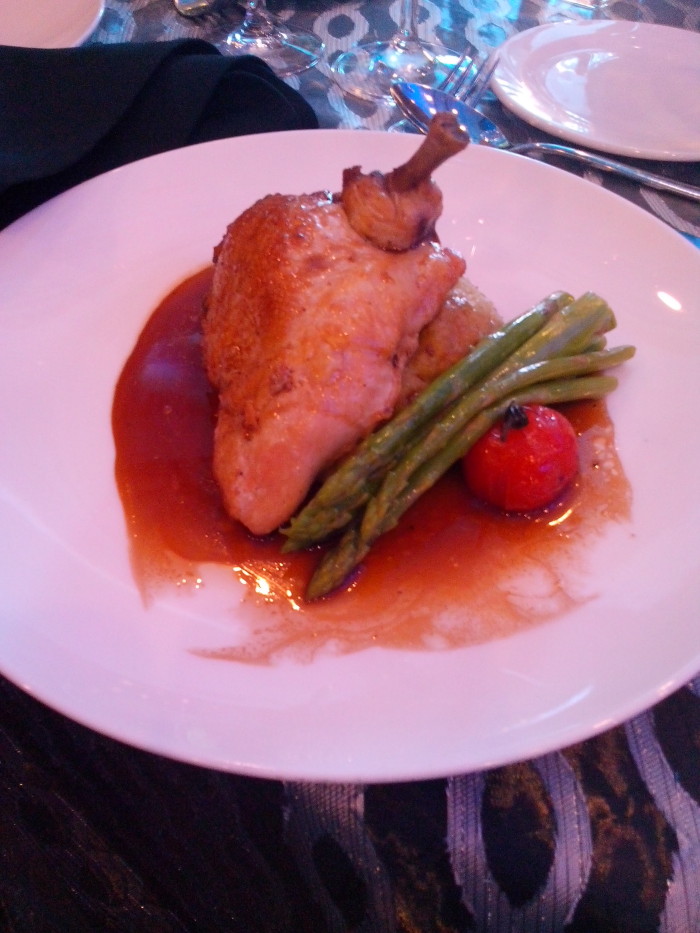 The chicken looks good!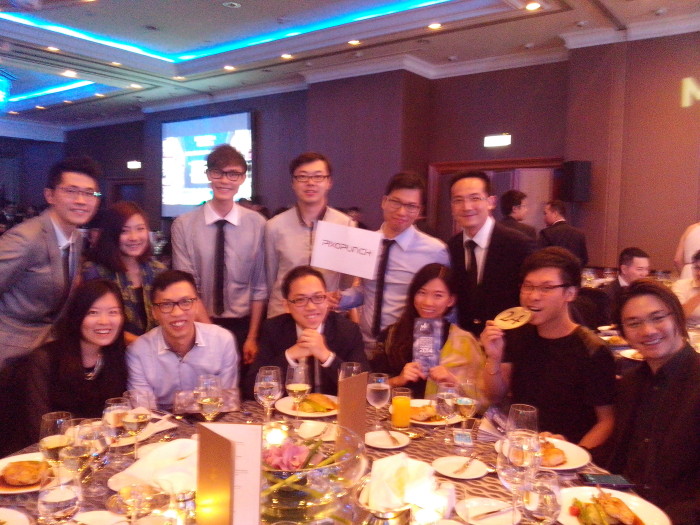 Pixo Punch having a great time.
Best Dressed Award:
The best dressed tonight is Laura Wright from GHC Asia in a stunning dress.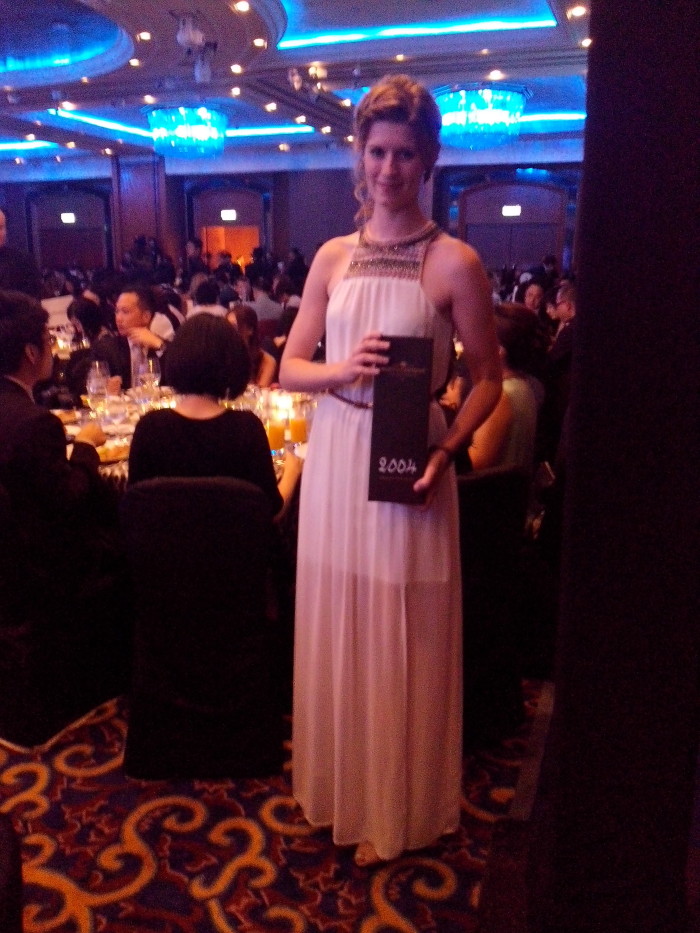 Snapshots of the some of the winners for the MARKies: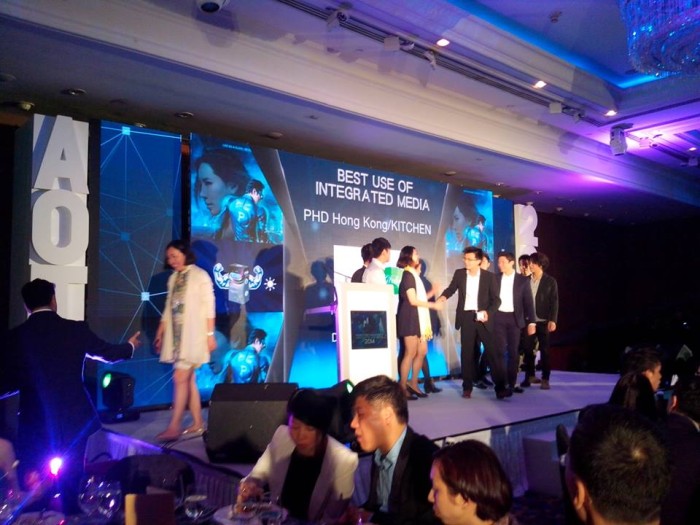 The Best Use of Integrated Media award goes to PHD Hong Kong and Kitchen. Congratulations!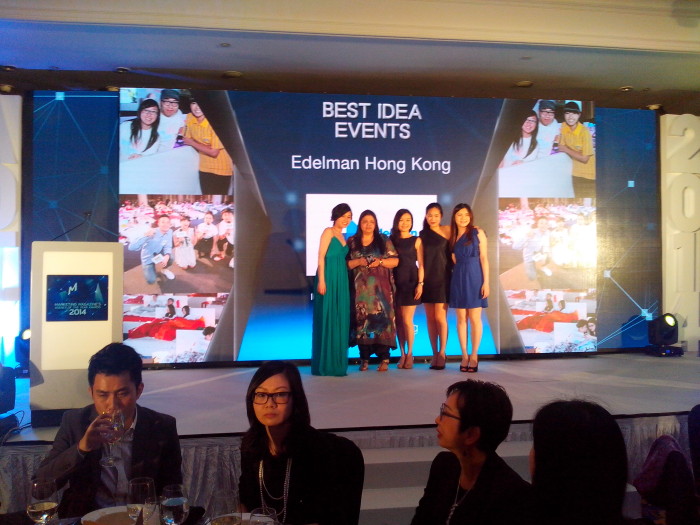 Edelman wins the Best Idea - Events award for MARKies.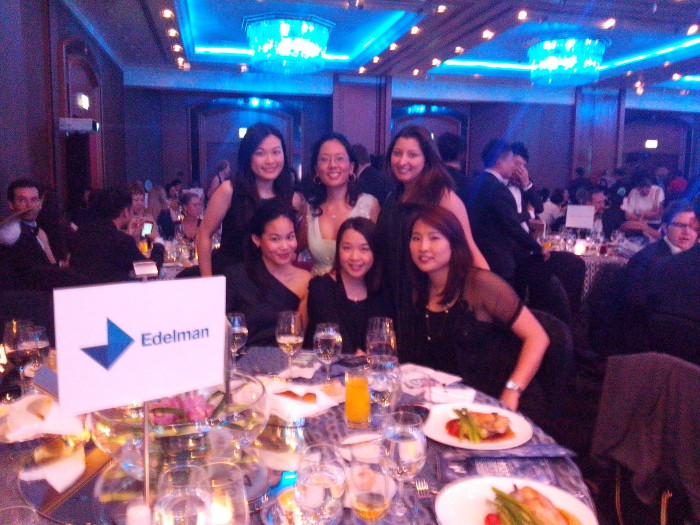 Edelman folks are super happy after bagging MARKies awards!
Winner's grin.#aotyhk @EdelmanHK @EdelmanHK #Ikea pic.twitter.com/fgLeAfVRaF

— Andres Vejarano (@andresv888) June 13, 2014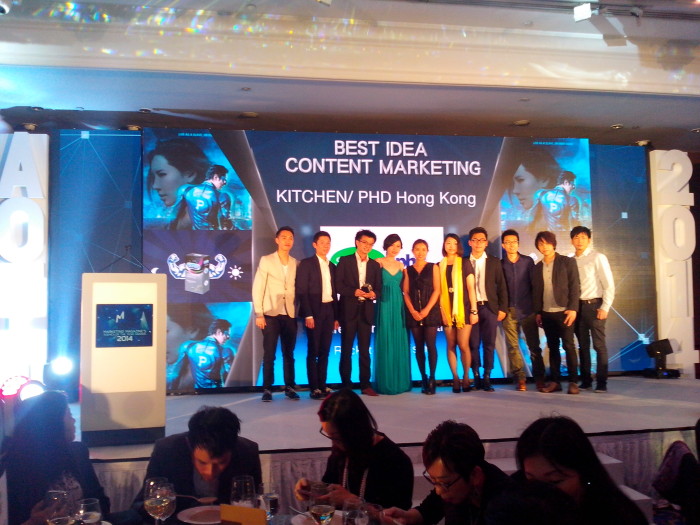 Kitchen and PHD Hong Kong get on stage to take the trophy for the Best Idea - Content Marketing award.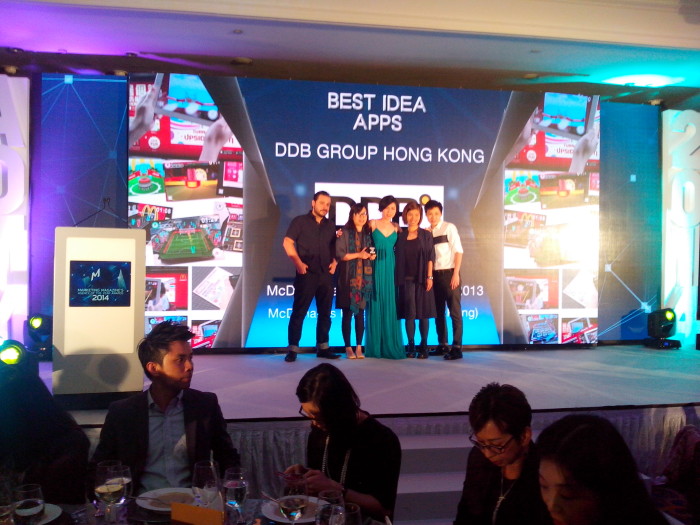 And the Best Idea - Apps award goes to DDB Group Hong Kong!
Snapshots of some of the winners of the Agency of the Year awards: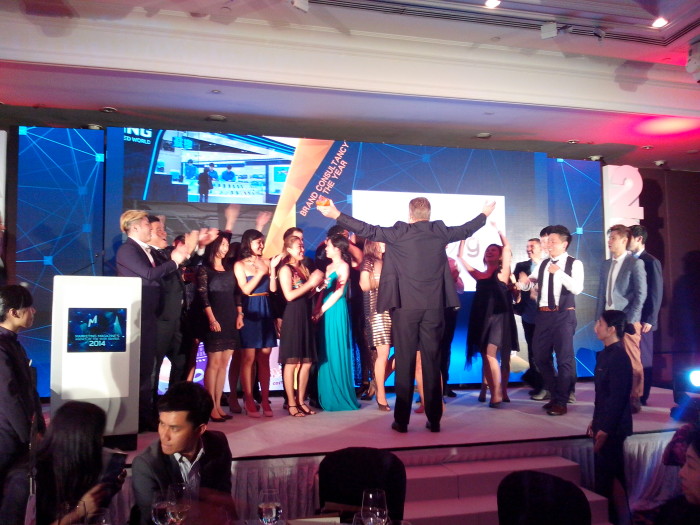 It's all applause for Brand Consultancy of the Year, StartJG.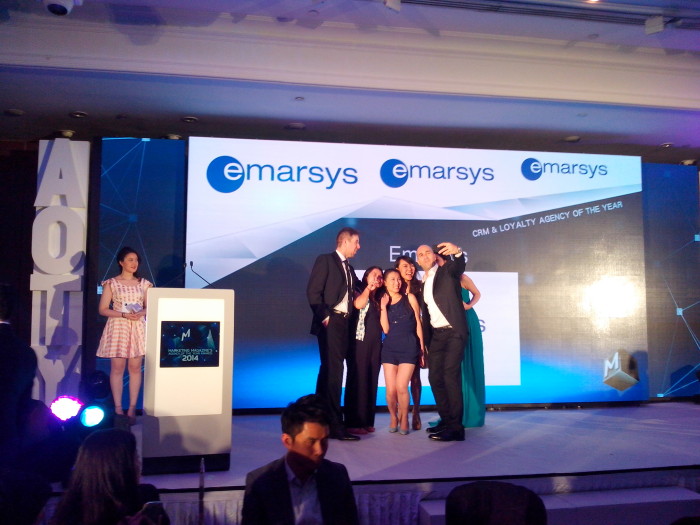 The Emarsys team takes home silver for CRM and Loyalty and is the first to take a selfie on stage!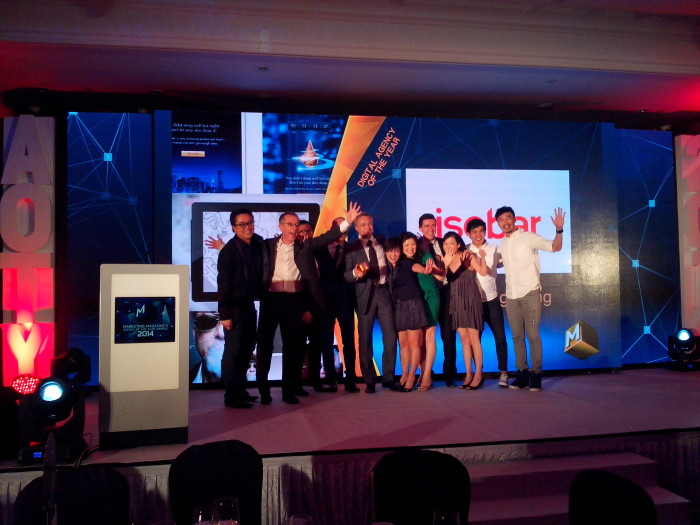 Clearly estatic is Isobar Hong Kong is the winner of gold in the Digital Agency category!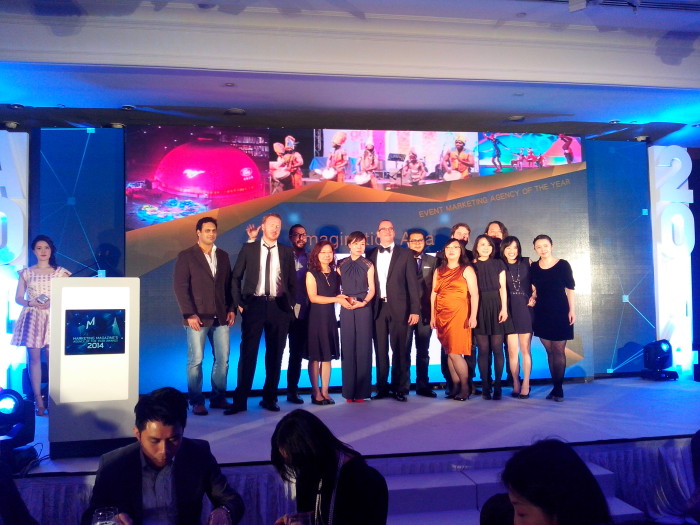 Imagination takes home the bronze award for the Events category - congratulations!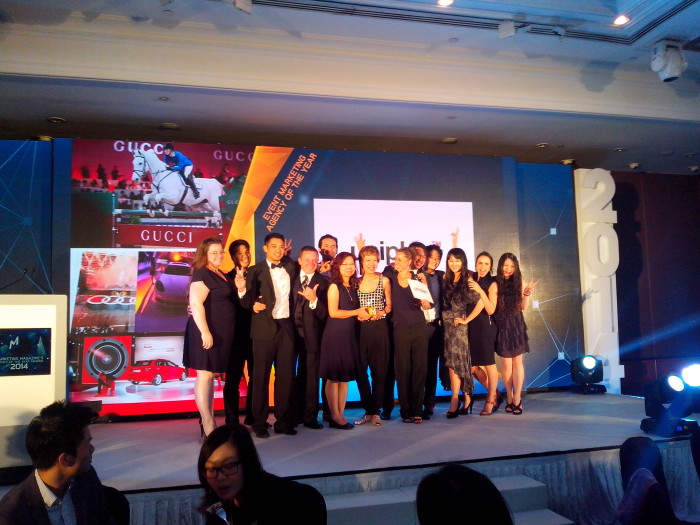 The Events Agency of the Year is Uniplan with their victory signs!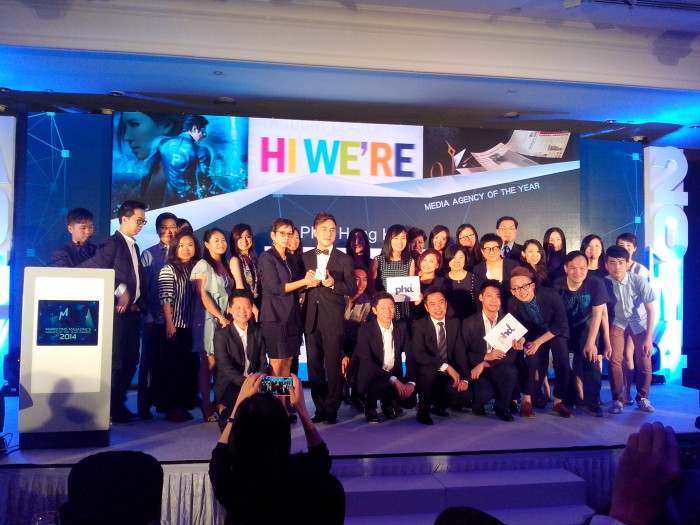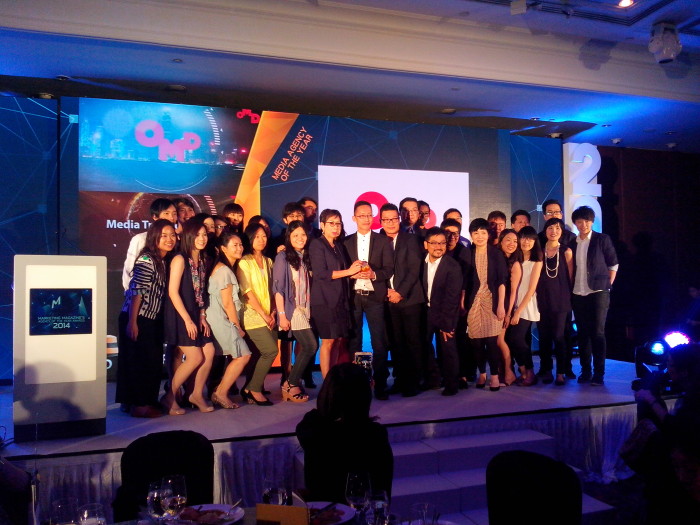 PHD Hong Kong takes silver in the Media Agency category while OMD Hong Kong snatches gold!
Last two awards of the night are...
Overall Agency of the Year: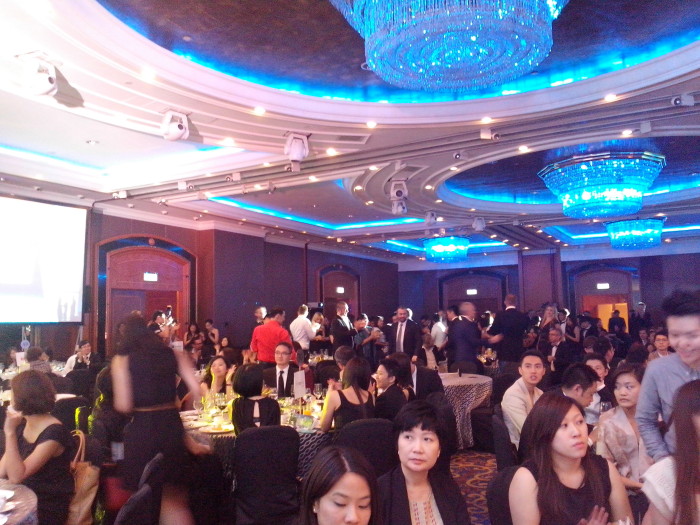 It's hugs, handshakes and cheering all around after it is announced that Ogilvy and Mather Group Hong Kong is the Overall Agency of the Year, and it looks like they would never make their way to the stage in their excitement!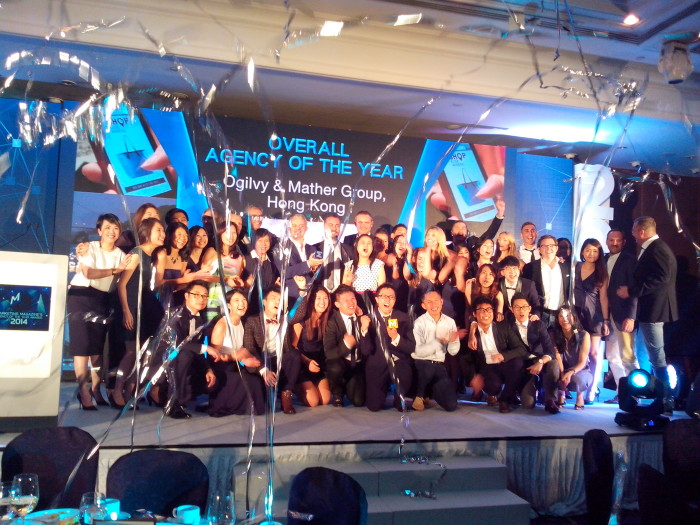 Congratulations to Ogilvy and Mather Group for its big win.
The Next Big Thing: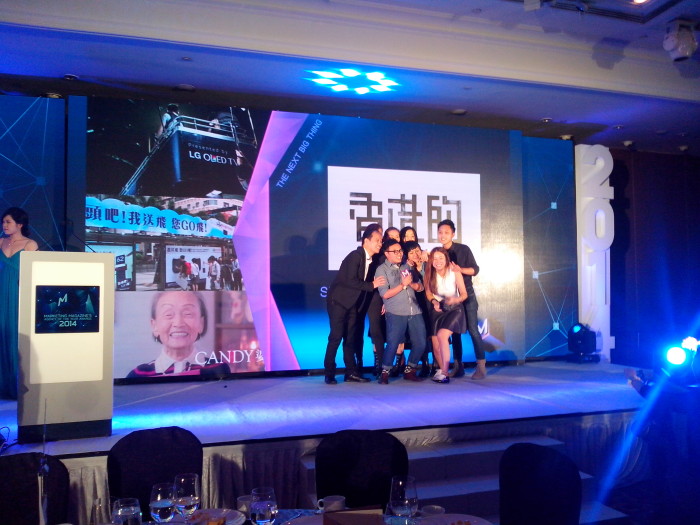 Secret Tour is named The Next Big Thing and takes the night's third group selfie on the stage - which is sure to be the next big thing as well.