This year's healthcare news cycle was much like a Hollywood thriller; from a deadly virus outbreak and legal drama to disruption and innovation. For those of us in communications and public affairs, there were also some important lessons in the way things unfolded.
Here are the five stories that I find particularly relevant:
#1 The Ebola epidemic: Preparedness over panic
As news of the deadliest Ebola outbreak in history continued to spread, we saw the dramatic effect that communications can have on prevention and control. It also threw up some profound ethical questions around access to treatment. It was scary to see the speed at which dangerous myths circulated and how easy it was to set off mass panic. From people in the highest places to those at the frontlines, a huge cast of characters and institutions were drawn into the story. In the reams of coverage, there was an obvious phrase to learn from, preparedness over panic. A plan that answers at least some of these questions may be useful in preparing for such an eventuality.
1)    Do we have a team of people who are empowered to act quickly in the event of an outbreak?
2)    Do we know which credible source we will rely on for the information?
3)    Do we have an official spokesperson who can relay the facts? Do we have a back-up?
4)    Have we identified a point of escalation at which we will begin communicating and with whom?
5)    Do we have messages that can build trust with specific groups of stakeholders?
Having these answers in place means that an organisation and its leaders can engage quickly in the event of an outbreak, be transparent about developments, and support wider infection control efforts.
#2 Innovation in healthcare: Find your narrative
Google, Apple, and Facebook are not normally brands you would have associated with healthcare but 2014 certainly changed all that. This year saw the media blitz around Google's smart contact lens and its tie-up with Alcon, Novartis. Then there was Apple's HealthKit and Facebook's interest in patient communities.
Apple Watch created much hype in the wearables market and it's clear that the wearable-shareable ethos is fast catching up in Asia-Pacific.
There is more excitement than ever about low-cost innovation's capacity to disrupt existing ways of diagnosing and treating illness.
So the lesson for communicators is to look for positive stories of innovation within their organisations. And because the bar is set so high, this also means resisting liberal use of the word 'innovation'. Focus instead of finding relevant and relatable stories that can illustrate the value it brings to patients, physicians, payers, and shareholders.
#3 PATIENT AS PERSON: The case for relationship-centered care
Influential writer and surgeon Atul Gawande's book 'Being Mortal' launched this year and has catalyzed conversations around end-of-life care. Gawande writes about conversations that the medical profession is most afraid to have. He also makes the point that a patient is a person, defined by more than his or her medical condition and by a complex web of relationships and life goals.
Each year, there are more books, blogs, online communities, and twitter feeds dedicated to every imaginable medical condition. A common theme bridges these narratives; sickness, treatment, and recovery occur within relationships and not just in a vacuum. Empathy, kindness, and involving people in their treatment decisions can profoundly influence recovery outcomes.
Healthcare companies would therefore do well to evaluate whether their communications factor in the elements needed to build relationships.
1)    Do we have messaging to reassure the person who has been diagnosed?
2)    Can we equip healthcare professionals to explain this in a simple and relatable manner?
3)    Are we explaining the treatment regime to the caregiver and providing credible sources for more information?
#4 Healthcare financing: A focus on costs and compliance
In October 2014, India announced that it would roll out a National Health Assurance Mission to provide all citizens with free drugs and select diagnostic tests over the next four years. Over the last couple of years, governments in China, Indonesia, and the Philippines have made very public commitments to roll out universal health coverage and keep care affordable.
This means finding creative and compelling ways to communicate the value of treatments through intelligent use of disease burden and cost-effectiveness studies.
In China, we saw an added push towards compliance this year with the ruling against GSK China Investment Co. Ltd for bribery. For multinational pharmaceutical companies in the region, this has meant a focus on strengthening internal communications around compliance issues. It also means tackling regional and cultural perceptions around the meaning of compliance.
#5 Aging: Ways to talk to older adults for better health outcomes
Asia's rapidly ageing population has dominated nearly every major health care conference this year. The most significant one for me was the one in Chiang Mai, Thailand, organised by HelpAge in September. It offered a counter point to media portraits of ageing as a natural disaster (the terrible cliché - silver tsunami) or a ticking time bomb. It talked about reframing ageing to explore ways that older people could contribute to national development.
Communications also has an important role to play in changing perceptions. Older people may assume stereotypes of ageing and dismiss perfectly treatable symptoms as inevitable. Clear, targeted messaging around commonly-ignored symptoms can spur change. It can also preserve a sense of dignity and autonomy among older people who need care. Even simple things such as accounting for vision or hearing deficits can impact how they receive and act on health information.
Societies that design effective ways to communicate with older people will stand a better chance of preventing disabilities and containing healthcare expenditure. The positives of an engaged older population with the ability to live independently is a reward that hardly needs quantifying.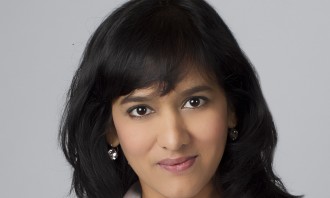 The writer is Waggener Edstrom's APAC healthcare lead, Shefali Srinivas