Luxury jeweller Leo Diamond is linking its product to pain in a confronting new campaign aimed to remind people that pain can make us stronger.
The US-based diamond maker, distributed by Mabelle in Hong Kong, has called on some 30 women to share stories of hardship in a campaign that spans video and outdoor.
Created by Secret Tour Hong Kong, the first video launches today via the company's Facebook page and website.
Among the 30 ambassadors are three local celebrities including model Cecilia So (蘇麗珊), singer Yuki Lovey (勞嘉怡) and sing er and actress Joyce Cheng (鄭欣宜), whose faces capture the meaning of the campaign's key outdoor visuals on bus shelters, each completed with a quote to describe their painful story.
Cheng: "Not to Worry, mum. I'm living happily."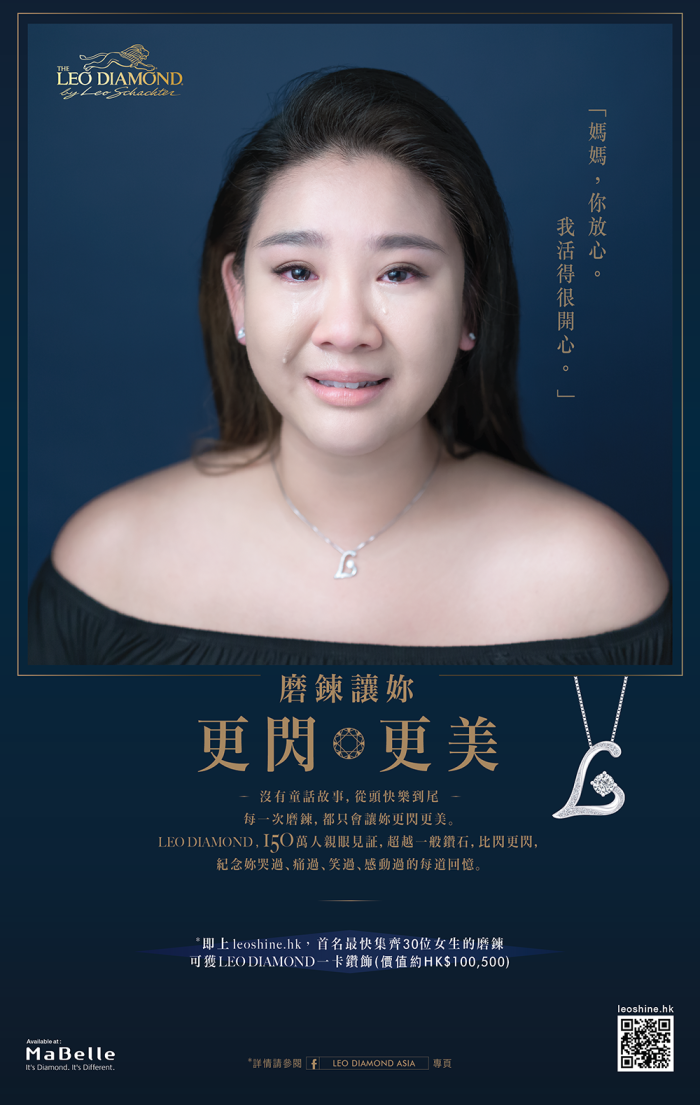 So: "Once you are labelled as a model, all the hard work you've done in the past would be worthless."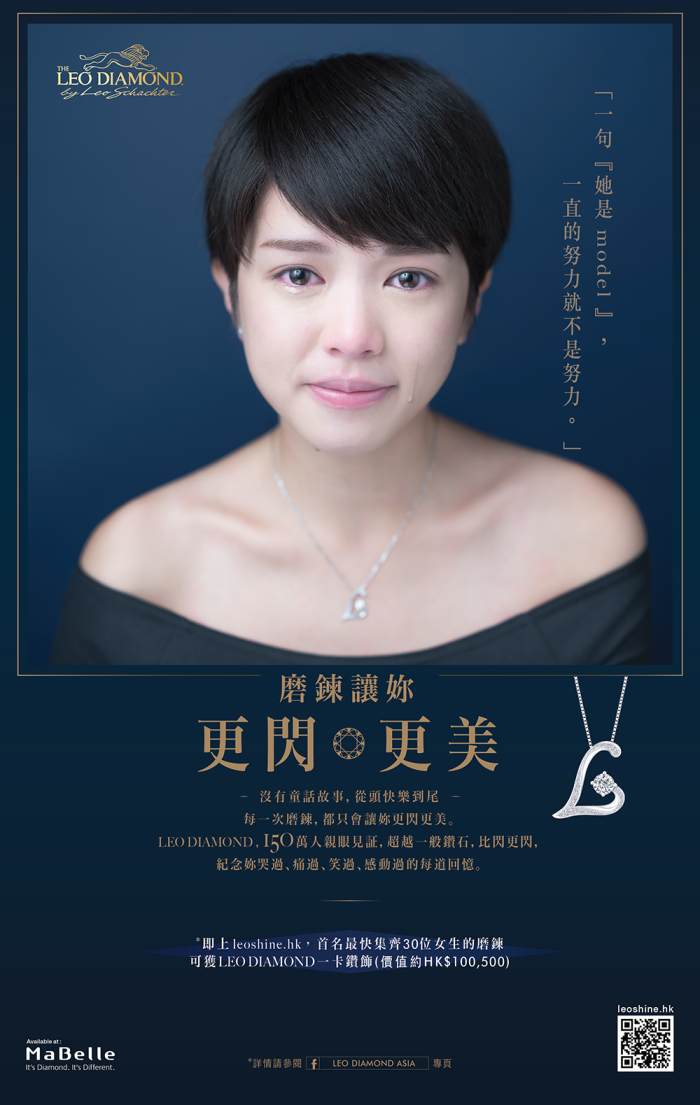 Yuki Lovey: "'You'll make it' – I'll spend my whole life trying to prove what you said to me before you left, is true."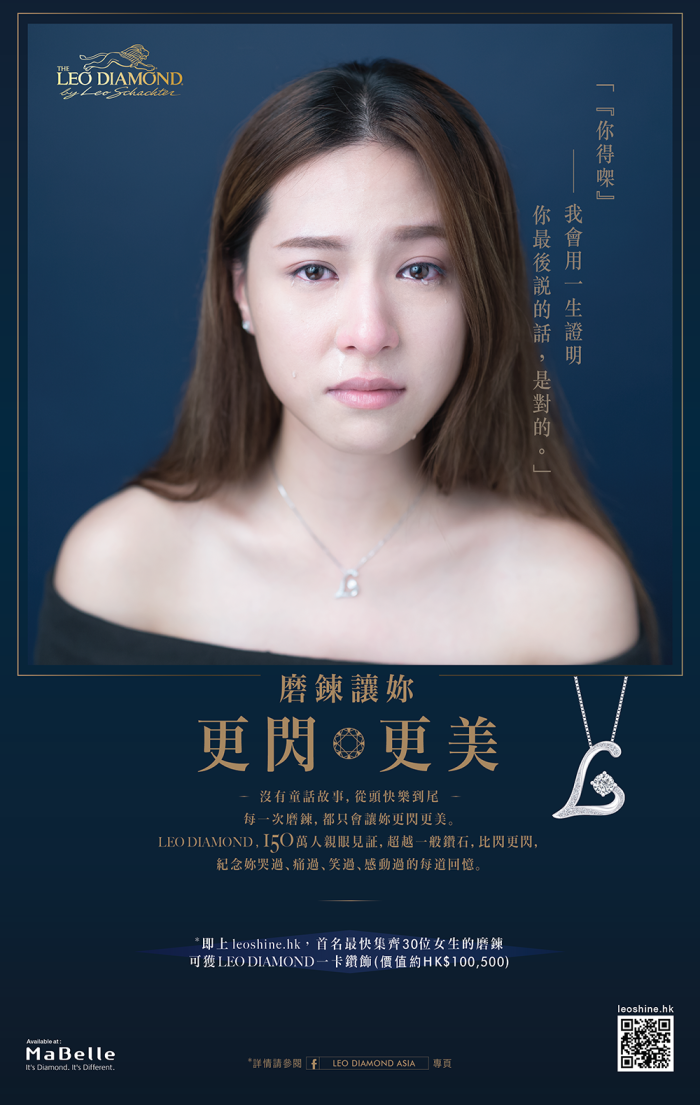 The campaign runs with a city-wide treasure hunt on the company's mobile site, which will see an one carat diamond given to the first participant who successfully captures all the 30 ambassadors crying visuals that are scattered around the city on Facebook, bus shelters and in Mabelle stores, by following the hints on the site.
Making-of video
Credit
Client: Leo Diamond
Agency: Secret Tour Hong Kong
Creative director: Jennifer Yip, Stephen Chung
Associate creative director: Shana Choi
Senior art director: Susan Chan
Copywriter: Sze Ling Ling
Photographer: Hsu Shengyuan
Video production: Two Meter Desk, Yeung Chun Yin
Website development: istage