Twitter and LeEco have announced a joint business partnership to grow the technology company's global influence through the micro-blogging website.
The advertising partnership will provide access to campaign-based analytics and custom research, strategic advertiser tools and resources.
For example, LeEco will be one of the first brands from China to get access to First View, a new video-based advertising product from Twitter, to reach the global audience.
When users first visit the Twitter app or login to twitter.com, the top ad slot in the timelines will be a promoted video from that brand.
"Having seen success using Twitter to power our brand in India, we look forward to expanding our global presence through this partnership with Twitter," said Brian Hui, head of North America operations at LeEco.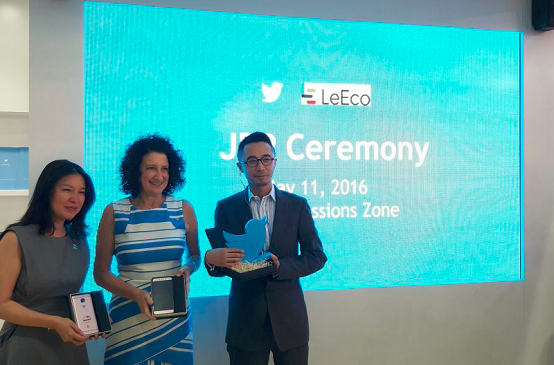 "We are pleased to partner with LeEco in their digital transformation journey as a globally recognised brand," said Aliza Knox, vice president of online sales Asia Pacific and Latin America at Twitter. "As one of the few digital marketing platforms with a global audience reach of over one billion people, Twitter is a strong partner for Chinese companies like LeEco that are targeting overseas markets and we can be their live connection to global culture."