American denim brand Lee Jeans has launched a digital campaign across Asia Pacific – the first female-focused campaign for the brand.
Created by TBWA\Hong Kong, the "Life is our Canvas" campaign seeks to explore the dimensions of women and celebrate their personal journeys.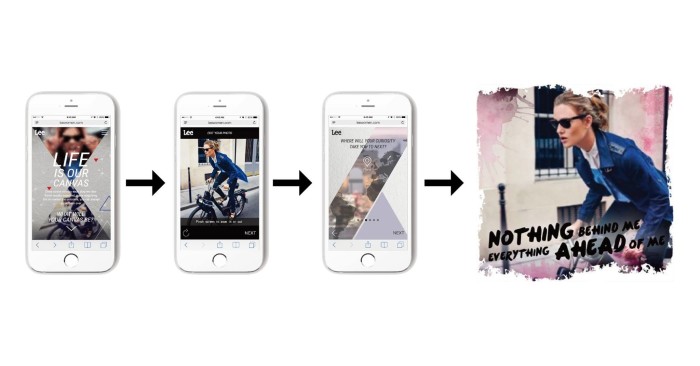 To encourage the target audience, or the "Lee Women", to continue evolving, each woman is presented with their own blank "canvas" through a mobile site. After uploading a selfie and answering a series of questions, the canvas develops to form inspirations that seek to empower them onto a new journey.
"The women's category continues to be a growing part of the Lee business," said Carmen Cheng, vice-president and managing director of Jeanswear Asia Pacific.
"Through the 'Life is our Canvas' campaign, we connect deeper with women and explore together with them."
TBWA\Greater China's CEO Joanne Lao added: "Marketing denim to women is no longer about sexuality and femininity, it's about being able to connect on a deeper level by understanding their aspirations."
Launching across Hong Kong, Mainland China, Taiwan, South Africa, the Philippines, Thailand, Vietnam, India, Malaysia, Indonesia and Australia, users will be encouraged to develop their canvases and share these to their social networks.
Those who share their creations will also have the chance to receive daily prizes. The campaign will run though until the end of October.
Credits
Project name: Lee "Life is our canvas" campaign
Creative agency: TBWA\Hong Kong
Client: Lee Jeans Asia Pacific