A month-long competition to find 10 of Malaysia's toughest individuals was launched by Astro channels KIX HD yesterday.
Called Are You Tough Enough?, the show was launched by Malaysia's youngest strongman Zarol 'Baby Ox' Alfiyan, who took up the challenge of pulling two Hummers chained together.
The show will consist of KIX HD "Tough Troopers" who will be deployed across hotspots in Klang Valley to find Malaysia's toughest individuals to compete in a final showdown.
The month-long recruitment will see the "Tough Troopers" challenging Malaysians to a series of physically-demanding as well as mentally-challenging activities.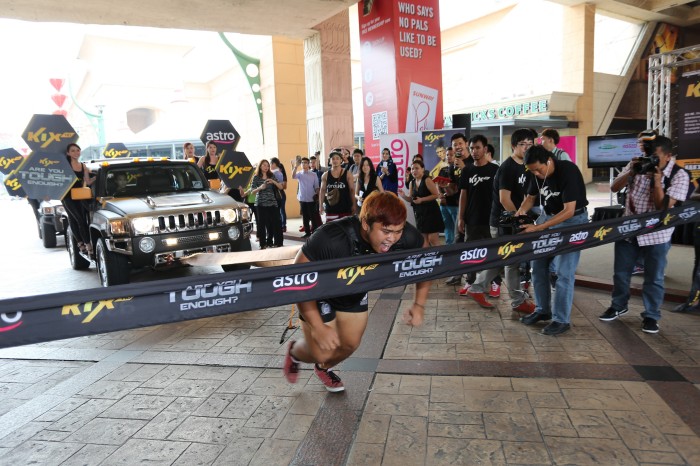 Ten finalists will battle it out for the grand prize of RM30,000.
"KIX HD epitomises toughness with the warriors from our MMA (mixed martial arts) fight events, the action babes from our movies and series, and the daredevils from our reality shows. So it is natural that we ask our audience 'Are You Tough Enough?," said Andy Chang, senior vice president of marketing at Celestial Tiger Entertainment.
"We want to see if we can find at least 10 people from our Malaysian viewers who are just as tough, if not tougher, than the action heroes and heroines we show on our channel.
The show will be hosted by Malaysian mixed martial artist and actor Peter Davis.